HPW Internship: Gundersen Health System-La Crosse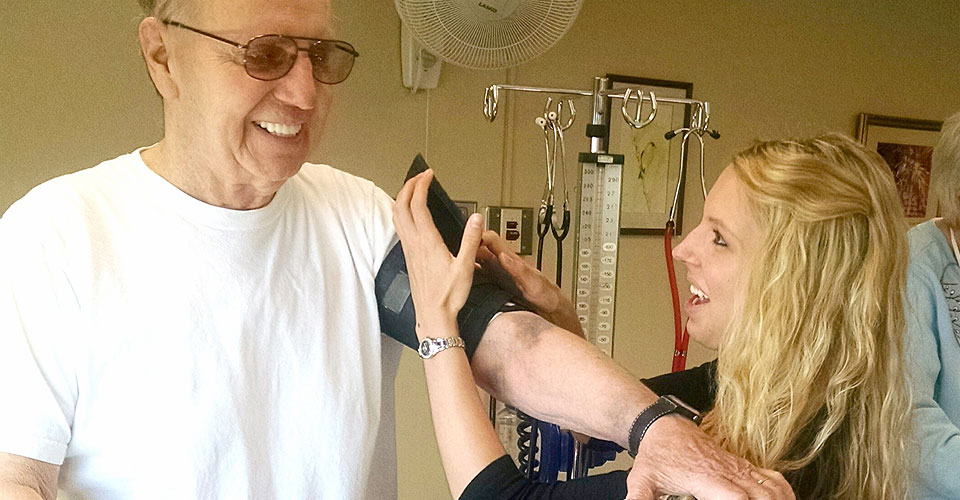 HPW Student Internship Experience – Marisa Newton Spring 17′
Interning at Gundersen Health System in the Community and Preventive Care Services department has been a great experience. I was able to gain experience in a number of different aspects of wellness. Some of the areas of focus I got the chance to help out with was employee and community challenges, tobacco cessation, alcohol and other drug abuse and health screenings. I was put in charge of running our Desk to 5K/ Half Marathon Program that is open to Gundersen employees and their family and friends. For the program I made four training plans to help people get ready for the race. I also was in charge of sending out weekly tips to everyone participating to help keep them motivated throughout the program. One of the major events I got to take part in was an event called the Wake-Up-Call. This event mocks a teenager's bedroom that shows more than 20 "red flags" pointing to drug and alcohol use. I provided tours and greeted members of the community to educate them on the growing issues of drug and alcohol use. Some of the other opportunities I had were, helping out at health fairs/conferences and health screenings. At health fairs and conferences I was in charge of running our booth and promoting the services we offer. At the health screenings I measured height, weight and blood pressure. Lastly I was able to attend a HeartMath class that offers prevention and intervention strategies for improved mental health, decision making and stress relief which is offered to Gundersen employees.
Objectives
Behavior Change:

Participate in worksite screening events
Offer ideas for goal setting for participants in order to improver biometrics
Participate/assist in diabetes education/support group for the community

Promotion and Marketing:

Create weekly health promotion tips for Minutes in Motion participants

Organizational Experiences:

Actively participate in department staff meetings
On-Site Supervisor
Sarah J. Havens
Community and Preventive Care
Services Director
1900 South Ave.
La Crosse WI, 54601
sjhavens@gundersenhealth.org 
608-775-0155
Hours
30-40 hours per week, at least 400 hours total
Stipend
None
UW-Stevens Point Students Who Completed Internship

Marisa Newton, Spring 2017
Anna Wargowsky, Fall 2015 (pictured above)