Meet the Mad Murrays
Jane. Grant. Thomas. Isobel. Ripley. What the bunch! From day one, the Murrays made me feel welcomed, and after a single week I felt like part of the family. The mornings are groggy and our evenings are laughter filled. And as "hunky-dory" as it all sounds, I must say their spunkiness and craziness keeps me on my toes. Read on for four snippets of my time so far in this MAD house!
Dinner Party
On my third evening here, Jane, my host mom and cooperating teacher, decided to have guests over for dinner. Our party kept getting larger and larger, and finally included 11 people in total. There were a lot of names to remember. I met the neighbors, Fiona and Dave, who are both originally from the United Kingdom. I met a close family friend, Vanessa, and her children, Jake and Elliot. And I met one of my host sister's close friends, Ellen. Through all the introductions, I was having a really great time talking to everyone. The evening was a fabulous night for me to become more comfortable at the Murray house.
The night ended with watching the All Blacks compete in a rugby match. This was my first experience with rugby, and as exciting as the game was, I found myself snoozing on the couch in a matter of minutes. Apparently it was going to take more than three days to surpass my jet lag.
Ripley, a Kleptomaniac Kitty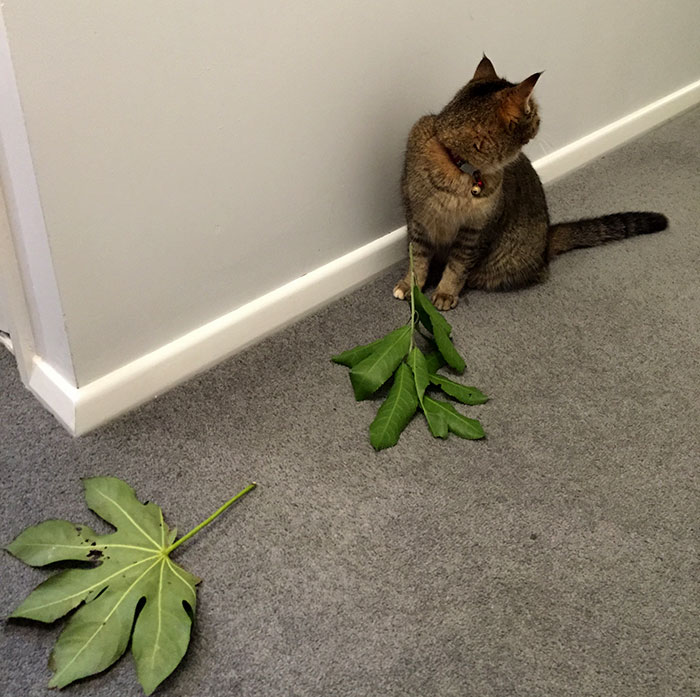 Through my stay here, I have met some unique individuals, but none can top the kleptomaniac kitty. Please welcome Ripley, a cat that is an outlier on the crazy cat graph. Wild play sessions that leave hands mauled and deeply scratched, loud meows at 7 a.m. for necessary belly rubs, and finally all the random "collectibles" she finds in the bush are make Ripley a cat like none other.
At first when I heard about Ripley, I thought her behaviors were exaggerated. I accept the fact that I was wrong. Ripley's cuteness and charm is deceiving, as with most cats, but along with these traits come her cleverness and kleptomaniac habits. Most cats are interested in fish, mice or small birds. Ripley is not the normal sort. Sure she hunts the occasional chicken or crayfish, but she is far more interested in bringing gifts of dead leaves and lumps of moss through her cat flap. After school, we arrive home to a perfectly straight trails of leaves down the hallway. There is no rhyme or reason to this behavior. Ripley has been known to bring a single glove, lost collars, school ties, a flattened plastic bottle, and once a mud-covered French bread to the house. We do hope that her kleptomaniac behavior does not progress too much farther, otherwise we will be receiving a phone call for bail money due to her sticky paws.
Adrenaline Forest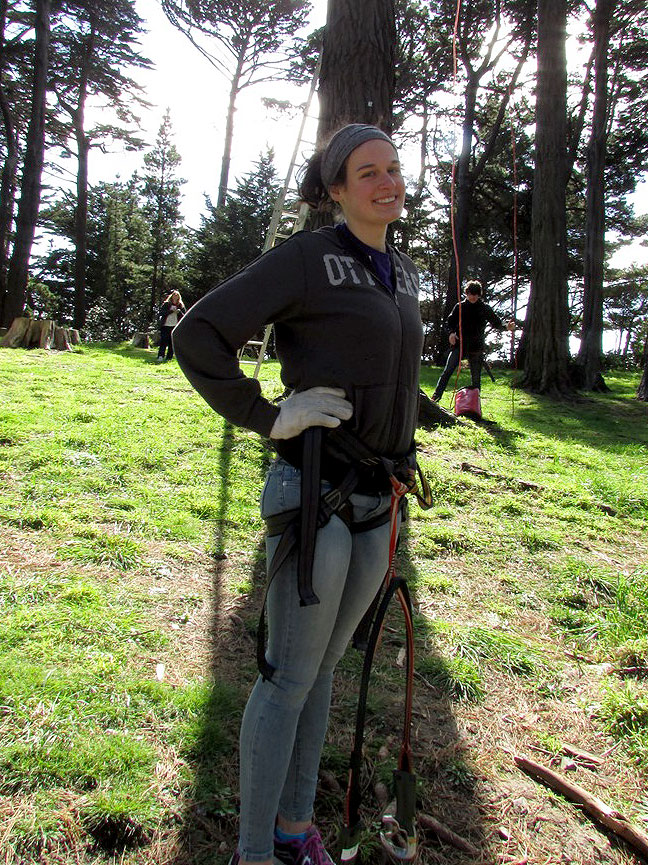 One weekend I went to Adrenaline Forest in Porirua with Thomas and Isobel, my host siblings. It was an adrenaline rush, and I can honestly say I was more scared on this high ropes course then I was skydiving in Namibia. The first couple courses were preparing you for the more difficult challenges. They also happened to be closer to the forest floor. Finally, we had reached the challenges that took you high in the trees. The first couple challenges were a catwalk, but that did not last for long. I came upon a challenge that sent me flying off my feet, whacking the wire, and landing on my butt. My triceps is now the owner of one large bruise from hitting the steel wire on my fall! I stood back up and muttered under my breath. It was the first time I had fallen, and it took a toll on my confidence level.
My next challenge was a Monkey Walk. This Monkey Walk is a single, lonely wire stretching across 40 meters of open space high above the ground. With sore muscles and tears slipping from my eyes, I made it across the wire. My arms were incredibly sore at this point and I didn't know how much more I could do without falling again. I realized that my adrenaline had turned to freight. It was at that moment I knew it was time to end my stay at Adrenaline Forest. I shouted to the tiny people below to send for a rescue.
I am happy with what I accomplished at Adrenaline Forest that day, even if Thomas and Isobel continued on the crazy course without me. The high ropes course is something I can return to again someday … maybe after I work on my upper body strength!
The Burnt Dinner
Since my arrival, I have been spoiled in the food department. Each evening a different family member cooks dinner. Some are more talented than others, but everyone is better than me. Thus far, I have enjoyed juicy beef cheeks, rich soups, scrumptious lamb burgers and bolognese with homemade pasta.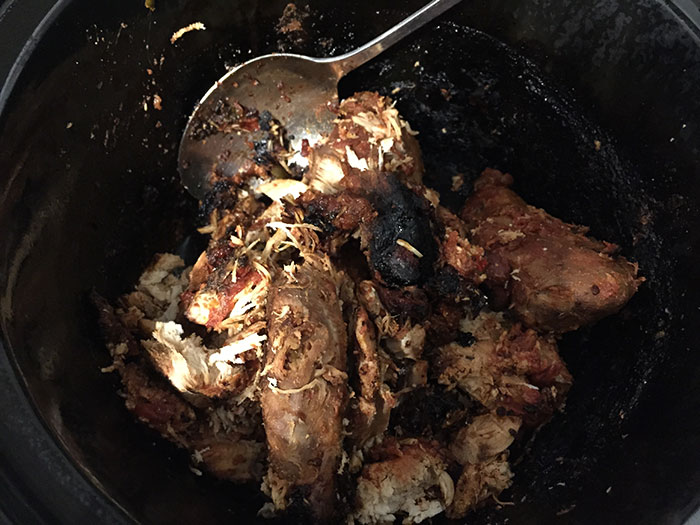 I wanted to do my part at the house, and so I offered to make dinner one evening. I decided to make a classic for me, chicken tacos! All the meal required was for the chicken breasts to slowly cook all day in a crockpot with salsa – not too difficult. I've made it plenty of times at home. What I haven't done is make a family portion before.
While at school, I received a message from my host dad, Grant, saying, "Dinner is burnt." I thought it was a big joke on the new cook, but the odor seeping outside the front door told me the truth. I peeked into the crockpot to confirm what my nose had already detected – the beautiful chicken breasts were black, crispy lumps. I felt horrible, but the Murrays are not only MAD … they are supportive. A quick run to the supermarket to purchase ground beef so I could make a more traditional taco meal, and dinner (also known as evening tea) was served successfully.
Cheers,
Cierra
Cierra Bartol-Byers, a senior elementary education major at the University of Wisconsin-Stevens Point, is blogging about her study abroad experience in Namibia and New Zealand.