Sports to studies
All my life I have been considered a student-athlete. A student who was supposed to be putting their studies before their sports, but as most student-athletes could understand, that is not an easy task.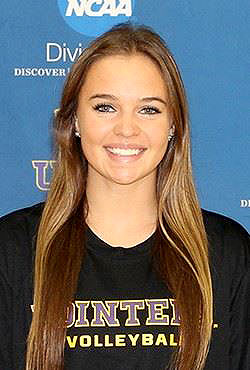 I participated in various sports as a child and when I was 12 I started playing volleyball. My passion for the game grew and from a young age I dreamed of becoming a collegiate athlete and I did. My freshman year here at UW-Stevens Point I joined the volleyball team. It was the best decision for me at the time and I had some great experiences and met the most amazing friends, but I am not here to tell you about being a student-athlete. I am here to tell you about my transition from being a student-athlete to being a student.
Practice every day, tournaments every weekend and being constantly surrounded by my teammates … and then nothing. No more practice and no more tournaments. I am a student now so I can focus on my studies.
The transition from being a student-athlete to a student might be tougher mentally than physically. It is hard not to miss the sport that has consumed my life for eight plus years, but physically I am used to being busy. I can now use my time to work and prepare for my future on top of being studious because from being a former student-athlete I learned to manage my time well.
I still maintain the drive to be a good student that my sport gave me, but now I have opened my eyes to so many things outside. I am able to make professional connections and meet different people in the new environments that I work in. I am now acquiring new skills that I can apply to my future that will help me get a head start.
I am sure many people can relate to this and, for whatever reason, you stopped playing your sport whether it was due to injury, family issues, personal choice, lack of time, loss of passion or anything else. As a student, I can now say I will be forever grateful to my sport and to my coaches for the necessary life skills they have instilled in me through my dedication to the game.
"Your life is a story of transition. You are always leaving one chapter behind while moving on to the next."
–Linda Seidler
Thanks for reading,
Alyssa
Alyssa Deem is a sophomore in the College of Professional Studies at the University of Wisconsin-Stevens Point.