Kadoch named head of Division of Interior Architecture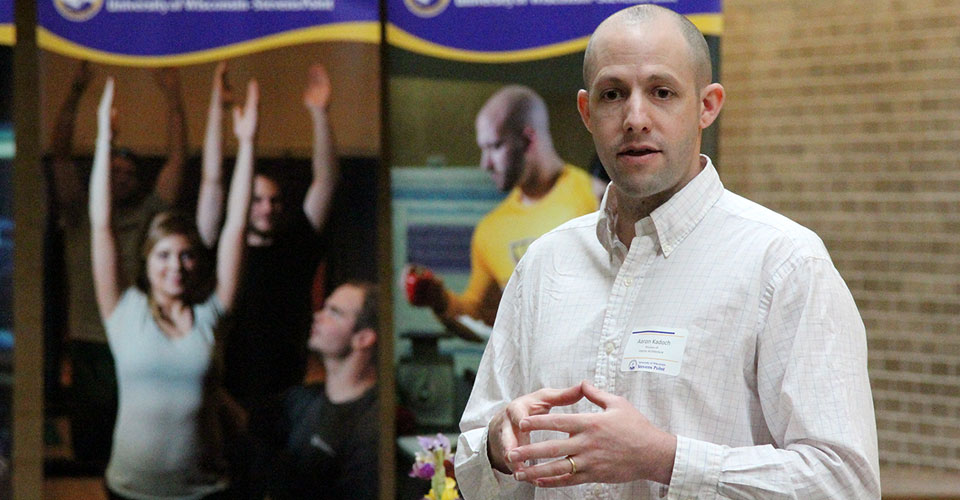 Assistant Professor Aaron Kadoch has been named the associate dean of the College of Professional Studies and head of the UW-Stevens Point Division of Interior Architecture, announced Dean Marty Loy.
As associate dean and division head, Kadoch will lead the faculty, staff and students in the Division of Interior Architecture (IA) and its mission to provide a learning environment that encourages the development of competent interior design professionals at the baccalaureate level.
Kadoch holds a Master's of Architecture from the Frank Lloyd Wright School of Architecture and a B.A. in Fine Arts from Davidson College.
Kadoch, who replaces Katja Marquart as head, has taught at UW-Stevens Point since 2011. His research and interests include organic architecture and community-based design.
Contact:
aaron.kadoch@uwsp.edu
Phone: 715-346-4940
Office: CPS 338B