Shooting for Ripeness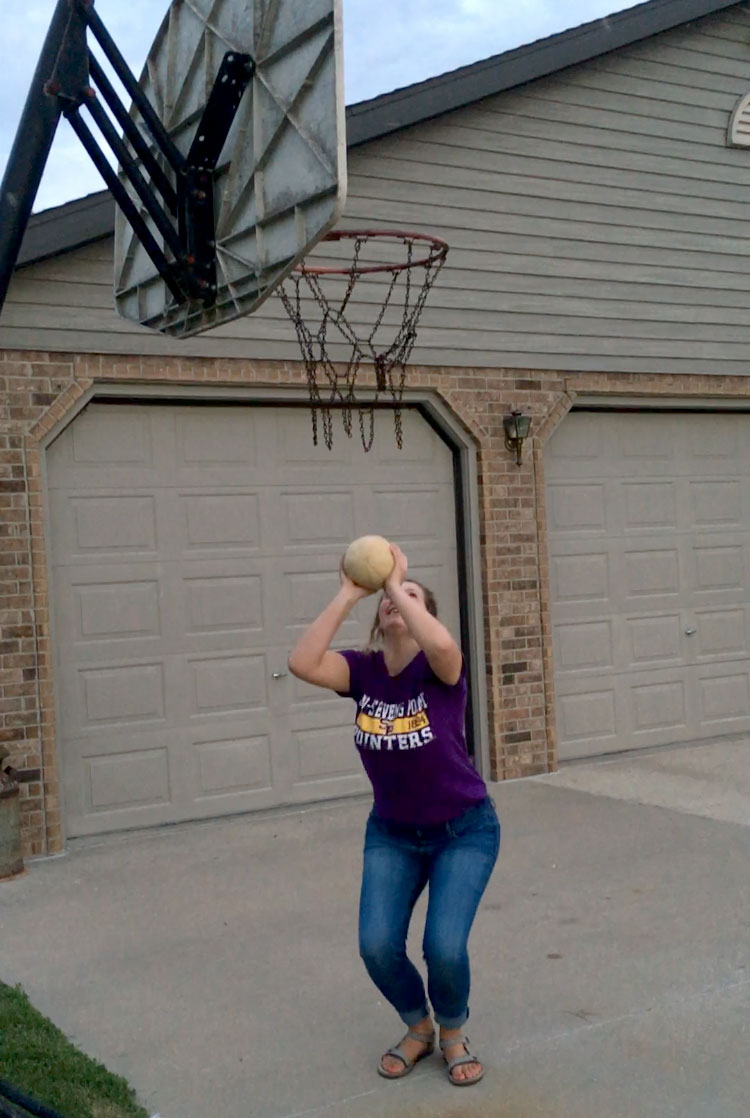 Basketball has never been my forte, that's my brother's specialty! In fact, he is the varsity basketball coach of the Sturgeon Bay High School Lady Clippers and when he caught me using a cantaloupe instead of a basketball, he started to prepare for the long hall ahead of training camp. Well the joke is on him because I'm shooting for bonus points by helping the fans know when their fruit and vegetables are ready to play … I mean eat!
That's right! I'm going to let everyone in on the secret of produce shopping and finding those perfectly ripe items. Leave the magnifying glasses at home folks and work on committing these rules to memory.
I'll start will the all-stars:
Watermelon: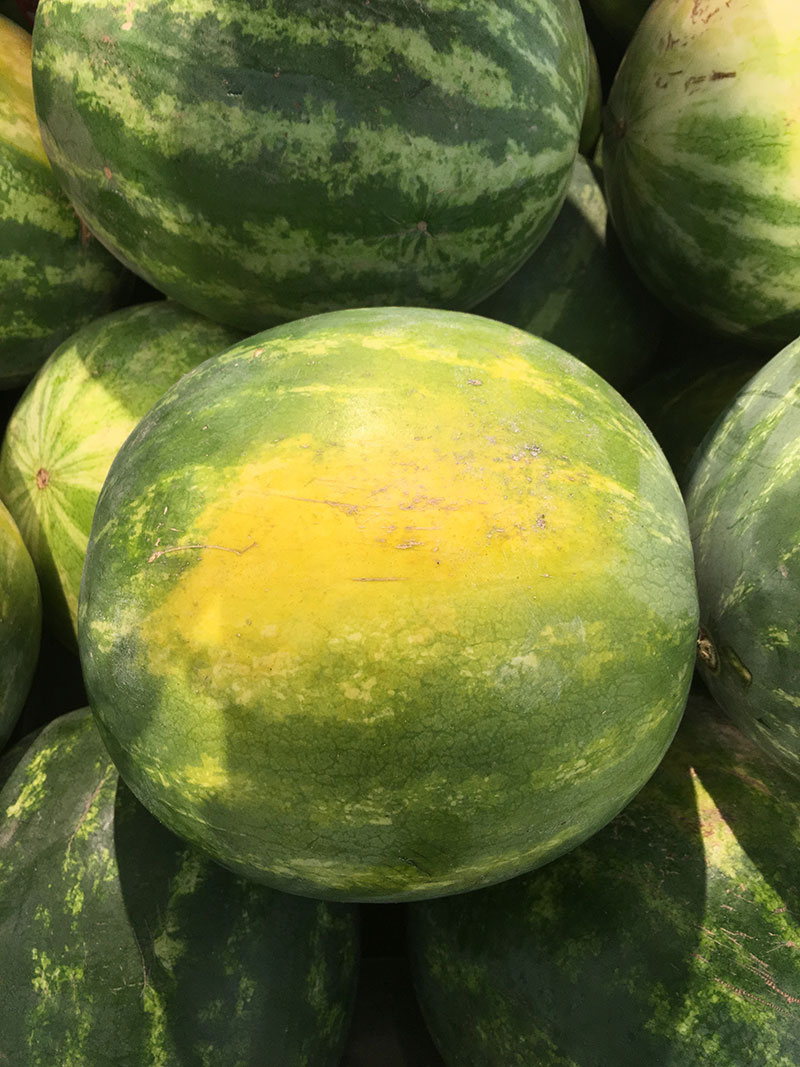 Yes WATERMELON! I bet that made the crowd roar. First look for the belly of the watermelon that was laying in the field; the color here should be buttery yellow. Please refer to the picture if you are confused. Next, perform the squeeze test, there should be a little give there. I'm sure you have all heard of the knocking test, but I don't always have an ear for that hollow sound we are looking for but try it anyway. Just like on a team, what if there are multiple contenders for that one position, how do you choose? Well select melons that are similar in size and choose the heavier one. You will be the MVP of the watermelon bin because once other shoppers see you rustling through the pile, they will ask how you know which is best and the trophy will be given to you! So game on!
Cantaloupe: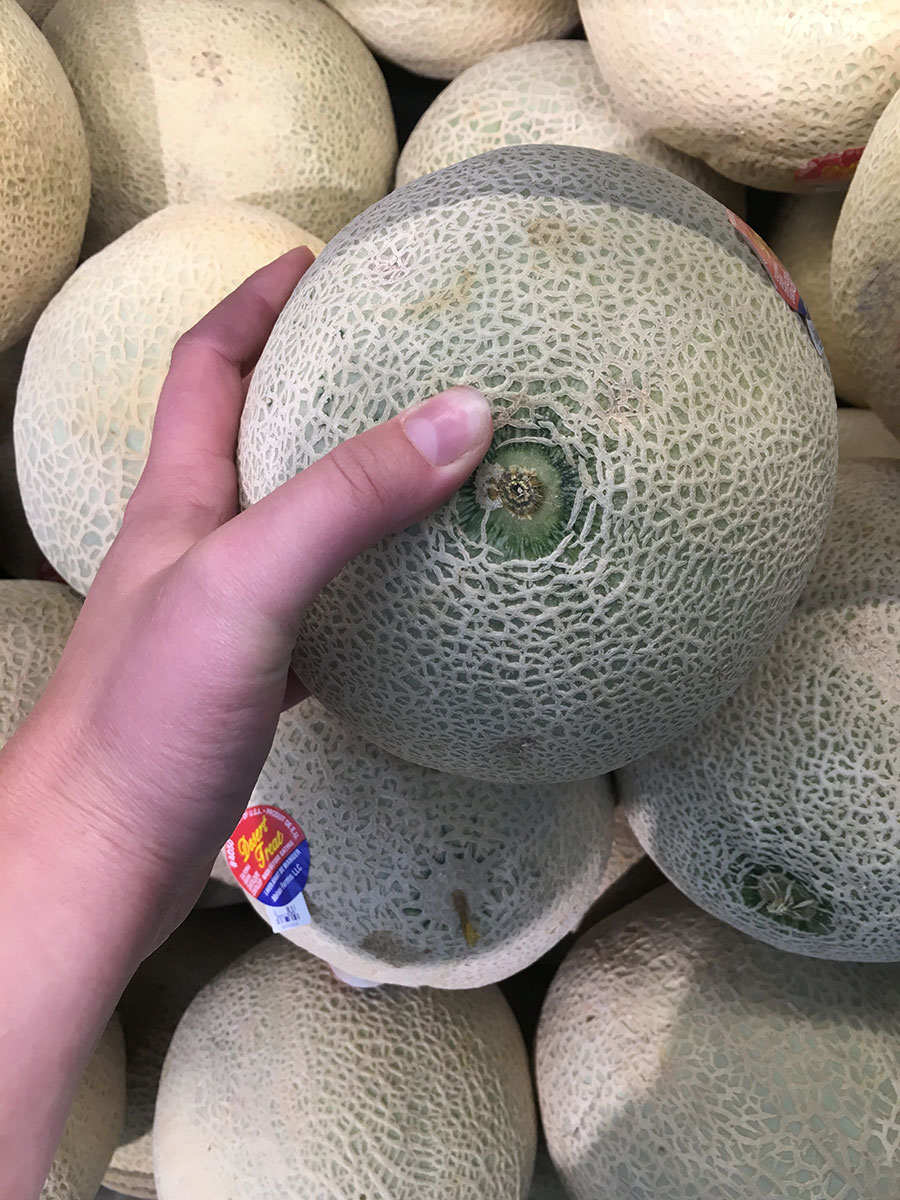 Again, rely on the squeeze test! There should always be a little give. Another indicator is pushing on the spot by the root of the melon. You want it to be a little softer here. All of this means that this cantaloupe is done being benched if you know what I mean!
Honeydew:
Honeydew melons have that smooth skin, so in order to tell if it is ripe, rub your index finger back and forth and pay attention to whether your finger slips or sticks. Stick is good. Don't forget the squeeze test either.
Avocados:
Normally a color change will take place meaning that it turns from green to dark. A ripe avocado should be soft to the touch. Just remember avocados are creamy on the inside and need to be soft in order to scoop out and mash up each half.
Apples: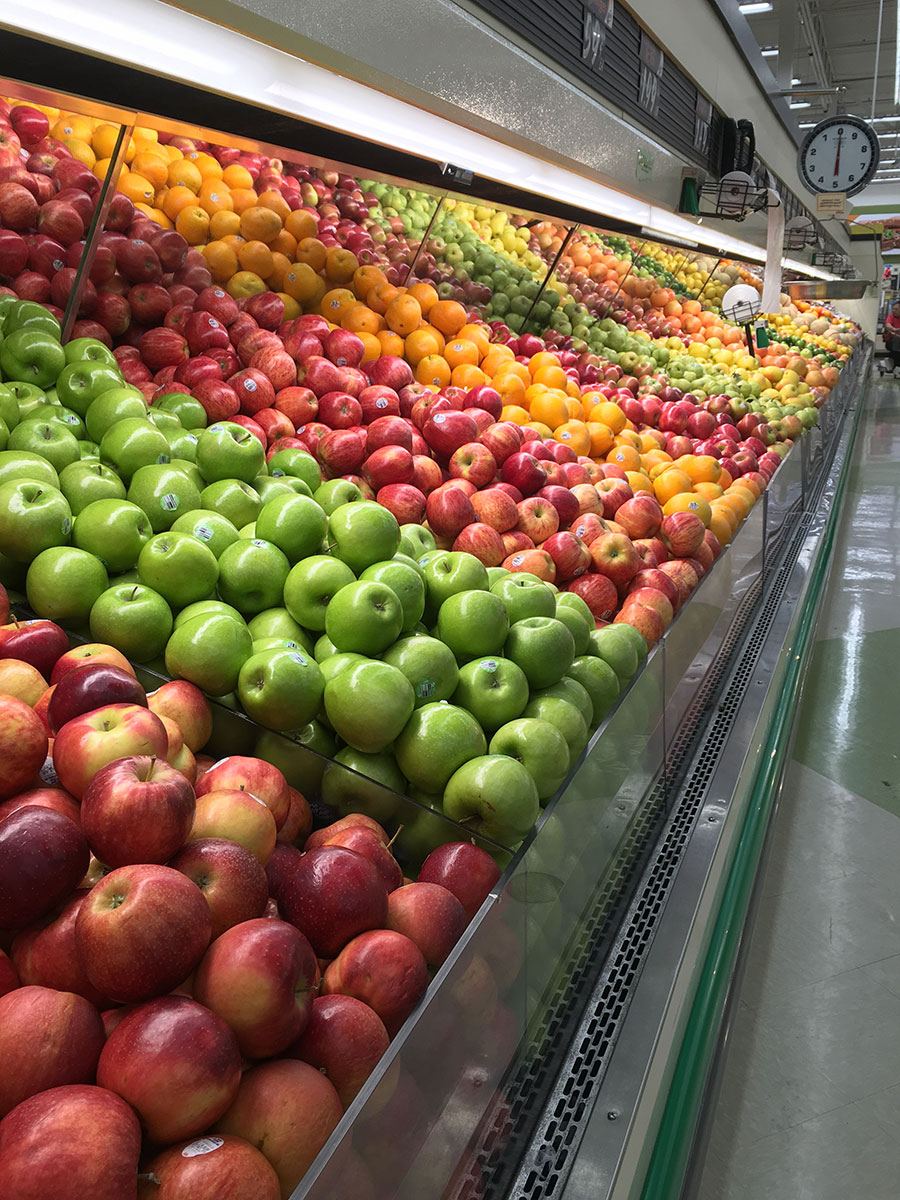 Fresh apples should have a smooth skin and a hardness to their body. Avoid picking wrinkly players.
Berries:
No matter which is your favorite, they should all be rich and bright in color. Nothing is more disappointing than buying berries and going to eat them later that day, only to find mold growing. Always double check yourself at the store or market by opening the package and observing them completely.
The melons are usually the toughest to pick. Many of these produce items are in season right now so press the court and get to the market. Volunteer to bring the fruit tray at those summer cookouts and slam dunk into the bellies of your friends and family.
Like most siblings, I am sure he is thoroughly embarrassed by my lack of basketball skill and technique! Well Erik, you know I love you and I had to give a little shout out to my favorite basketball coach! I can't wait to watch your girls play next season! Hopefully you can keep them hydrated with my tips for ripeness.
Photo credits to my favorite grocery store, Festival Foods, and place of employment! Definitely head there for the best of the best in freshness and produce selection.
And whoop there it is!
~Emily Tauschek
Emily Tauschek '19 is a dietetics and Spanish double major at the University of Wisconsin-Stevens Point.