HPW Internship: Wisconsin Athletic Club-North Shore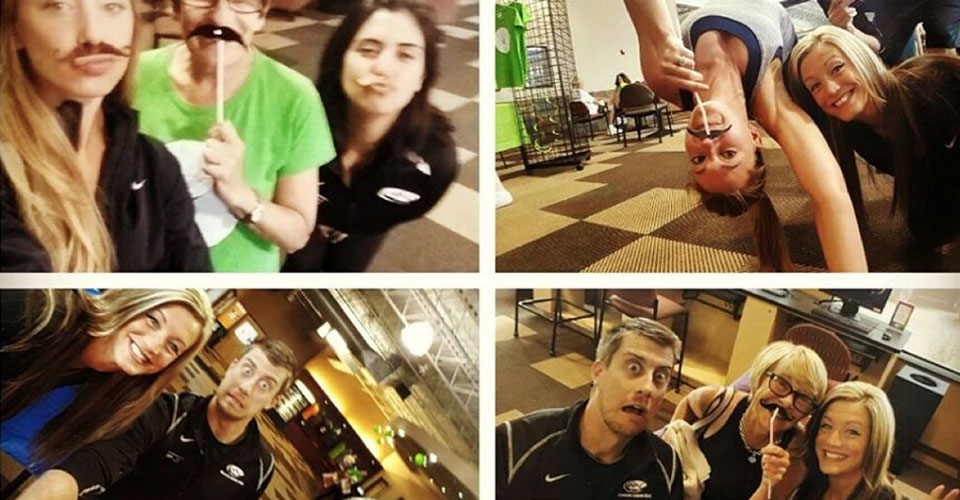 HPW Student Internship Experience – Haley Palubicki 15′
 My time here at the North Shore Wisconsin Athletic Club (WAC) has been the best and broadest experience. At the start of my 10 week
journey, the WAC was just beginning to go through a company-wide change of paper contracts to a paper-free computer system MotionSoft. Being part of this transition included a lot of data entries into Excel and a lot of experience with the workplace culture change that comes with the first change in 40 years. Another huge part of my internship included shadowing personal training
sessions and what our company calls "Fit-U" sessions. This helped me prepare for my ACE Certified Personal Trainer exam and begin personal training clients on my own. Besides being a health club, the WAC is also a worksite wellness vendor for hundreds of companies throughout the Milwaukee area. The WAC branded vendor program is called WorkingWell and within this program I got to shadow
numerous on-site WAC-staffed gyms that offered group fitness, personal trainer and nutrition to employees. Seeing the difference in population within the two different settings (WAC vs Onsite) was a great eye-opener and helps keep things new and different every day. Along with WorkingWell, I also did some arts and crafts and made baskets with flyers, gym passes, and water bottles to bring to new companies in hopes to create a new partnership! Having to come up with a sales pitch really brought me back my Comm 101 days.
Although all of these above experiences were great, the best part about my internship at the WAC was being scheduled into fun daily group fitness classes and programming these classes. I did everything from rooftop yoga to a water class that had a population of 65 and older (I got some looks). As for planning, I got to work with the programming director every day and work with scheduling, branding, marketing, class averages, and creative thinking for names and descriptions of classes. Lastly, the WAC is hoping to launch their WellCoach program soon which will offer Wellness Coaching to the members. I got to sit in on every meeting for this new program and learn just how long it takes for an idea to turn into reality. From fitness, to worksite, to coaching, interning for the Wisconsin Athletic Club was absolutely the perfect fit for me as an HPW student. I am forever thankful for the array of experiences I had.
Objectives
Behavior:

Complete a certified personal training certification from one of the following renowned organizations: ACE, NASM, ACSM, NSCA.
Create and implement a one-time paid workshop for members.
Create and implement a complimentary member retention program.
Complete an 8-week group exercise instructor training program.

Promotion and Marketing:

Assist with the handouts, flyers, social media posts, etc. used to promote various programs, fitness classes, and personal training.
Promote WOW (Workout of the Week) and specialty workshops.
Develop InHealth News™ and associated quizzes.

Organizational Experiences:

Attend departmental staff meetings, department head meetings and club-wide meetings, events and WAC universities with my supervisor.
Observe, assist in and complete bimonthly fitness and group fitness payroll.
Attend monthly Sunday night equipment maintenance.
On-Site Supervisor
Megan Shemanske
Fitness Director
7601 N. Port Washington Rd
Glendale, WI 53217
mshemanske@thewac.com
414.228.2800
Hours
30-40 hours/week. Daily hours will vary.
Stipend
None
UW-Stevens Point Students Who Completed Internship
Haley Palubicki, Summer 2015 (pictured above)