Prost to my weekend in Munich, Germany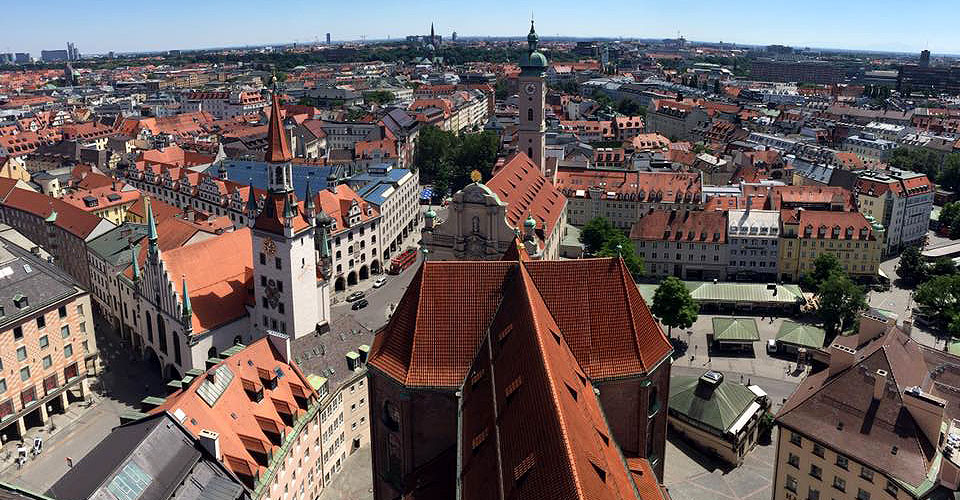 With some mild sunburn, my voice completely lost to the point where I couldn't even make a sound (pollen was floating around in the air the size of quarters), and a broken romper later (my strap got caught as I was standing up and broke), I really enjoyed my weekend in Munich, Germany.
We have class Friday until 12:30 p.m. and not having your own form of transportation makes getting places by a certain time interesting. For Danielle and I to get to the airport Friday afternoon we first got on a tube then walked 10 minutes to a bus station and then took the bus the rest of the way Luton Airport. Our flight ended up getting delayed by 45 minutes, but we made up some of the time in the air. Unfortunately not enough time because it was 10:30 p.m. by the time we landed and we had to find our hostel at night in a city we were strangers to. It's true that two heads are are better than one and we were able to find it with minimal wrong turns.
We met one of Dani's friends, Bridget Culbert, who is also a School of Business and Economics student at UW-Stevens Point in Munich. She flew in from Japan for the weekend to hang out with us. Then we met one of my dad's friend's son, Steven, and he brought one of his friends, DJ, with for the weekend. They both work for the Army and are stationed in Germany, so they took a train to Munich for the weekend. Most of us were complete strangers to each other, but by Sunday night there's no other word I would use to describe them all besides my friends.
As much as I love my city life in London, I needed a break from the fast pace lifestyle of London and there was no better way to get this break than in the most laid back country I have ever been to. I found the Germans to be an abundantly friendly group of people. Strangers would approach you to ask if you needed help getting around, but that sometimes came off as dodgy just because I'm American and like my space. Finally, I thought the Germans were really laid back people who were in no hurry to be anywhere; just enjoying life. The streets never seemed to be filled with people which I found interesting until I realized they were all relaxing in the parks.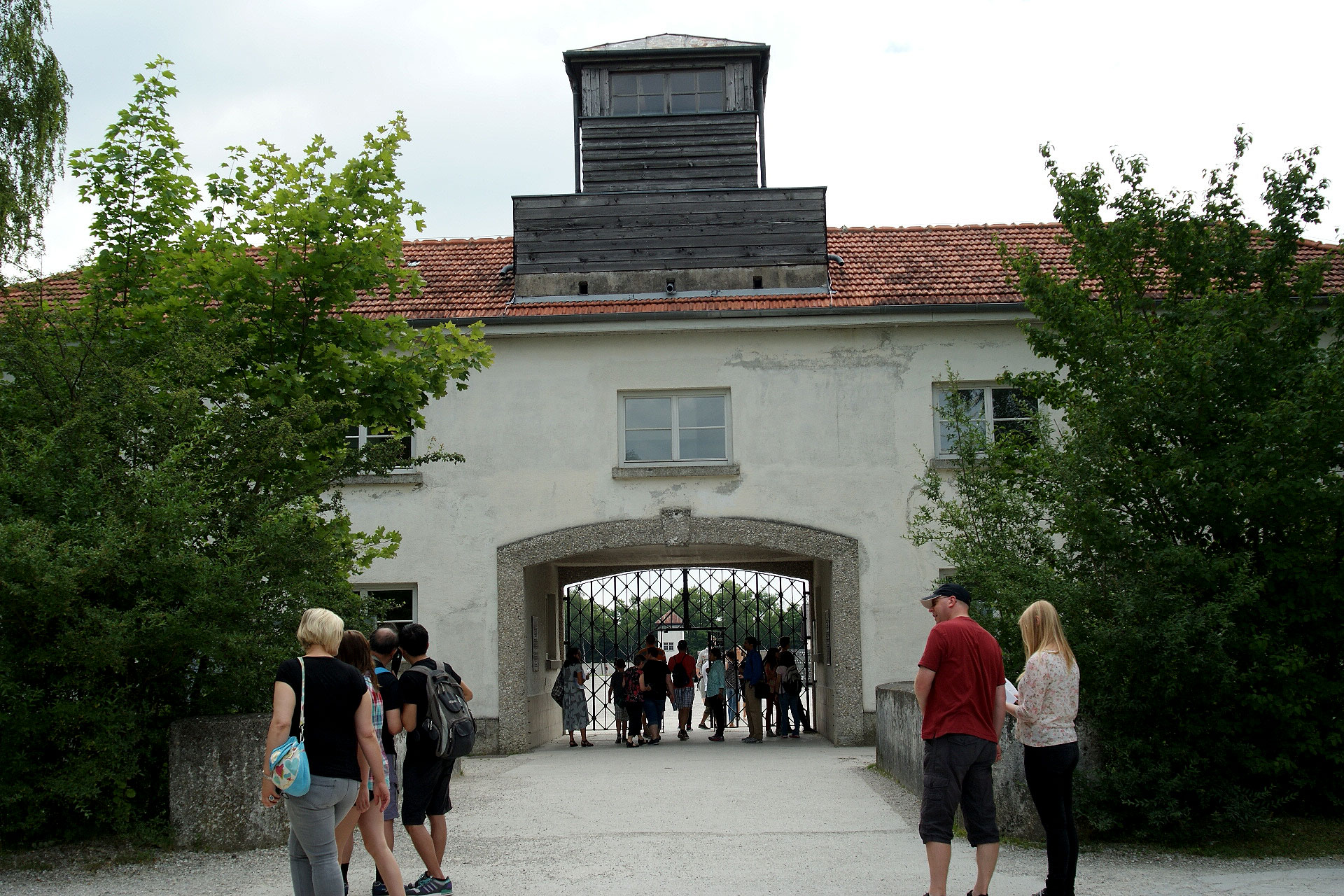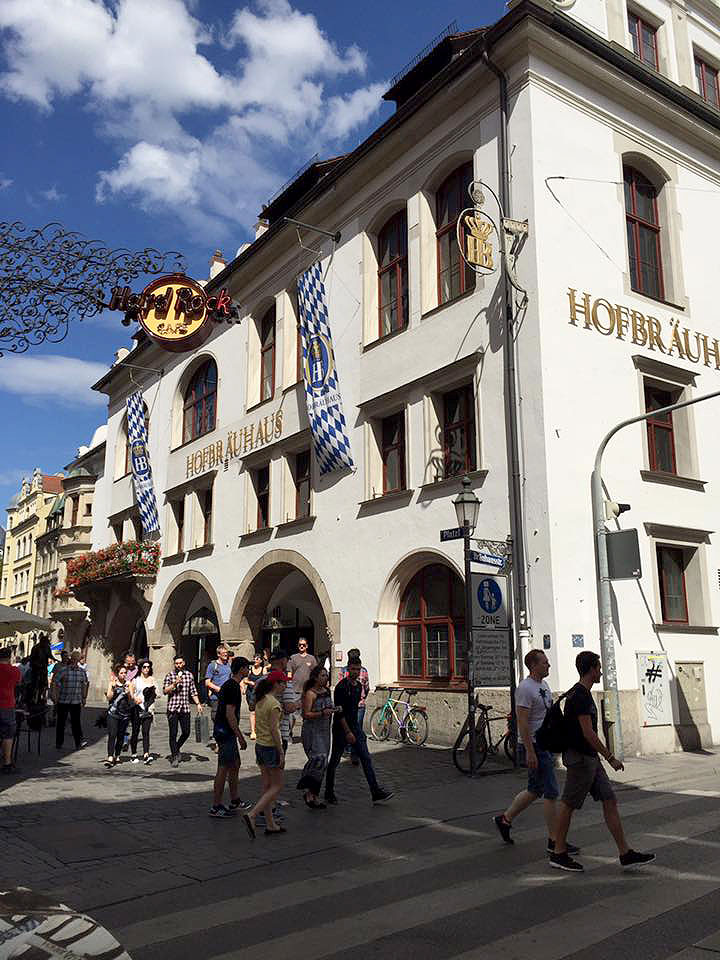 The weekend consisted of getting next to no sleep because time spent sleeping was time not spent absorbing all Munich had to offer. On Saturday morning we went to Dachau Concentration Camp Memorial Site for a five-hour tour of the former Nazi concentration camp. If you haven't gone to one I'm going to tell you to put going on your bucket list. As you walk through you'll be left speechless and there's a good chance you'll cry. I couldn't hold back my tears after watching video footage of liberation. The camp is just like it was when it was being used during WWII. This was the first camp to be built and is only 10 miles outside of Munich near the town of Dachau which is actually a beautiful historic town. Once we got back to Munich we went to Hofbrauhaus, it's a historic building in town where Hitler gave a few of his speeches in the upstairs conference room.
Sunday consisted of extreme walking around the city! I put on about 24,000 steps by the end of the day, completely destroying my 10,000 goal! I had a white bratwurst for lunch in the English Gardens and every positive rumor you've probably heard about the meat there is completely true! The Germans definitely nailed these! Since the Nazi party started in Munich and Dani and I are WWII history buffs, our last tour of the day was a walk around the city to see all of the famous places the Nazi soldiers marched, where Hitler had his office and where he gave some of his speeches.
Even though the weather made my allergies worse and it took me longer than I would have liked to feel better, I am blessed to have had the weekend I did.
Prost! (Cheers in German)
With love,
Miranda
Miranda Resch '16 is a business administration-FIRE and Spanish double major at the University of Wisconsin-Stevens Point.