HPW Internship: Health Fitness Corp.- Met Life Site Location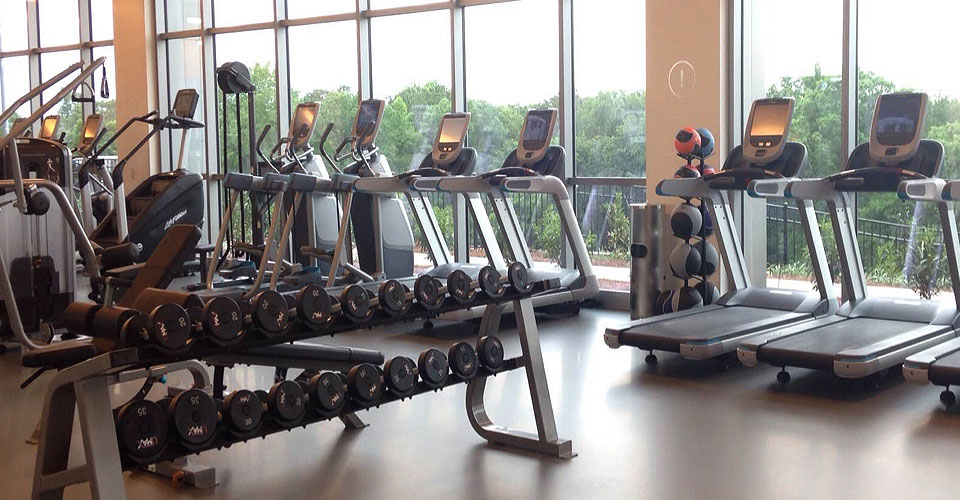 HPW Student Internship Experience – Lue Chang 15′
Interning with Health Fitness at the AT&T Tower has been a great hands-on learning experience. I've had the opportunity to run a few programs such as our Biggest Loser challenge and the Climb for Children's event where we raised money for the Children's Hospital of Minnesota. I have also been teaching group fitness classes which I have had little experience with and it has been enjoyably educational. Other highlights of my internship such as shadowing personal training sessions, sitting in at management meetings, Health Fitness meetings and more has given me professional insight and knowledge of corporate wellness. Working in a corporate wellness setting has allowed me the chance to build relationships with employees and get to know them on a more personal level as well. Other duties that I am responsible for are membership enrollment and cancellations, organization of confidential membership information, updating our Biggest Loser website, fitness center maintenance, program planning and creating promotional flyers, brochures and such. I am definitely happy with the amount of
experience I am gaining during my internship and can't wait to see what else I can get from here. There's still so much more I know I need to learn. To the right is a picture of me reviewing for one of my group fitness classes in our fitness studio. The class focused on strength with the use of weights, body bars and other equipment.
Objectives
Behavior:

Educate and implement company wide wellness programs for the employees of MetLife (exercise, stress management, and healthy eating)
Learn how to do a fitness assessment and be able to do on own after a three weeks.
Observe and assist supervisor and fitness team in outreach programs to engage employees to be active and make healthy behavior choices.
Learn how to set up a wellness expo that will encourage employees to join the on-site fitness center and learn about all the programs and services we as a wellness company can provide. (Grand Opening for the gym will be June 25th) The facility will open April 20th but all employees won't be at the new building until end of May.
Assisst and co-teach group exercise classes with the fitness team. Work with the Program Manager to come up with a 4-week group-x class or fitness program that Samantha would promote and lead to employees.
Intern will also learn the responsibilities on how to open and close a fitness facility.

Promotion and Marketing:

Work with supervisor to organize and schedule outdoor basketball and volleyball tournament for the Fall Season
Assist the Program Manager or the WOW (Working on Wellness) Team on the monthly lunch and learn event.

Organizational Experiences:

Enters data for Interra Health clients to include biometric data, participant points, and more.
Work with supervisor on updating planning for the Fall Wellness program that all MetLife employees participate in throughout the country
Assist the fitness team in coming up with a fall fitness field day event that will be implemented in October.
Intern will understand the concept of maintaining a budget, how to reach her target audience, plan, implement a program or event, and how to operate a 6000 square feet fitness center.
Intern will also be attending staff meetings and HealthFitness all staff meetings for our regions that are held once a month.
On-Site Supervisor
Jacqueline McMillan
Program Manager II
311 Weston Parkway
Cary, NC 27513
jmcmillan2@metlife.com
Hours
40 hours for 10 weeks, Monday through Friday.
Stipend
None
UW-Stevens Point Students Who Completed Internship
Samantha Jurkowski, Summer 2015