My thanks to Haven Interiors LTD.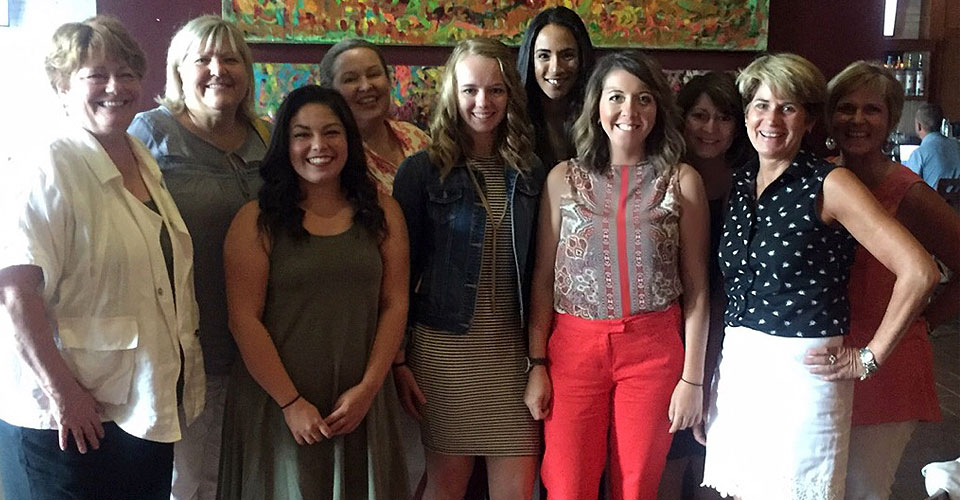 Summer of 2016 is a summer that I will always cherish, and that would mostly be because of Haven Interiors LTD. Every day since the end of May to early August, I made my 21-minute commute to one of the best places I could ever work at–Haven Interiors in Milwaukee. At Haven, I worked alongside 11 extremely talented and helpful women. I was also lucky enough to work with another college intern while at Haven.
Every day was fun, no matter the amount of work that had to get done. The amount of passion and love the women at Haven have for their work inspired and assured me that I am in the right career path. I never felt out of place while working there since everyone was always so helpful and welcoming. The Havenetts created a safe and welcoming atmosphere, which only made my goodbye that much harder.
Every person at Haven taught me something that has helped me prosper as a student and designer. I was lucky enough to either work alongside or catch a glimpse of every designer's work at one point or another. I had many different jobs, but my favorite would be when I was able to help find furniture and materials for the designers. They would give me details on their clients and back stories on the project they were working on, although it may seem like something simple, this meant more to me then they would ever know. Every time a designer needed help finding something I got excited; the thought of my own decisions and ideas being used was unbelievable. There were many times throughout the summer that I was brought into a project to provide more options for the clients. This is what made me feel like I was part of a team.
I was lucky to work with some of the most creative, brilliant and interesting women I have ever known. I am happy to say that I have created bonds with every one of them. I can confidently say that I will be seeing them all again soon.
So to all  the women at Haven Interiors LTD., I would like to say THANK YOU! Thank you for giving me  an interview after I was turned away from multiple companies for not having enough experience. Thank you for the warm welcome and helping me get the hang of things. Thank you for having confidence in me, by allowing me to get an unimaginable amount of hands on experience and helping me become more confident in my own ability. Thank you for challenging me and intensifying my passion for design. But lastly, thank you for giving me something so hard to say goodbye to.
Until next time,
Monica
Monica Castillo is a junior at the University of Wisconsin-Stevens Point majoring in interior architecture major with an international studies minor.