Bob Rossmiller: 1921-2016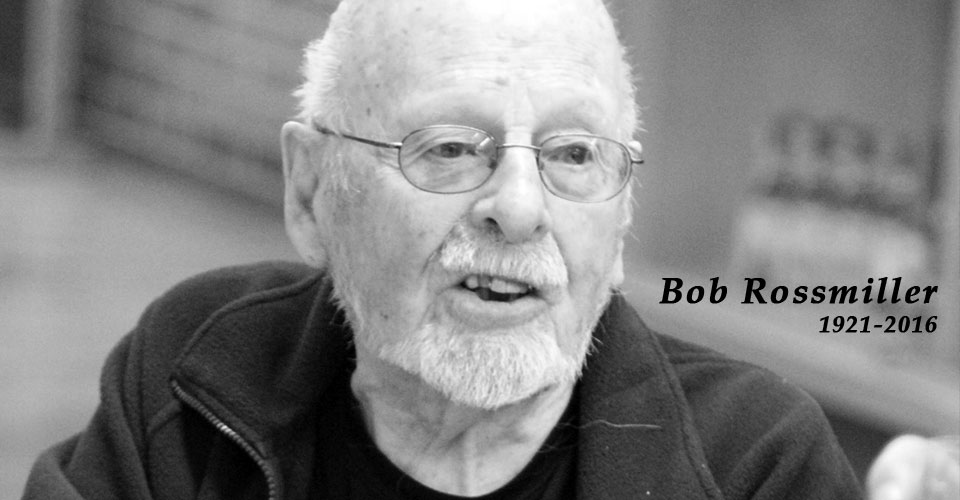 Former UW-Stevens Point Professor of Education Robert (Bob) Rossmiller of Stevens Point died Friday, Sept. 16, 2016, at the age of 95.
Bob was born June 16, 1921, the fourth child of Melvin (Bud) and Mary (Gruno) Rossmiller. He grew up on a farm in Honey Creek before moving to East Troy with his family in 1928. He graduated from East Troy High School in 1939 as the class valedictorian.
Bob attended the University of Wisconsin-Madison and graduated Phi Beta Kappa with degrees in Spanish and education in 1943. He remained at Madison for an additional year to complete his master's degrees in history and Spanish.
In the fall of 1944 Bob entered the teaching profession as a history instructor at Merrill High School, and later added Spanish and counseling to his duties. In 1965 Bob joined the University of Wisconsin-Stevens Point as its first financial aid director. In 1968 he returned to UW-Madison to complete his Ph.D. with a specialty in gifted education. From 1969 until his retirement in 1987 Bob taught at UWSP in the School of Education, mentoring countless future teachers and pioneering gifted and talented education programs nationwide.
In lieu of flowers please honor Bob with memorials to the University of Wisconsin-Stevens Point Foundation Rossmiller Family Future Teacher Scholarship Fund or the BSA Samoset Council Camp Tesomas Memorials Fund.