HPW Internship: Suburban Hospital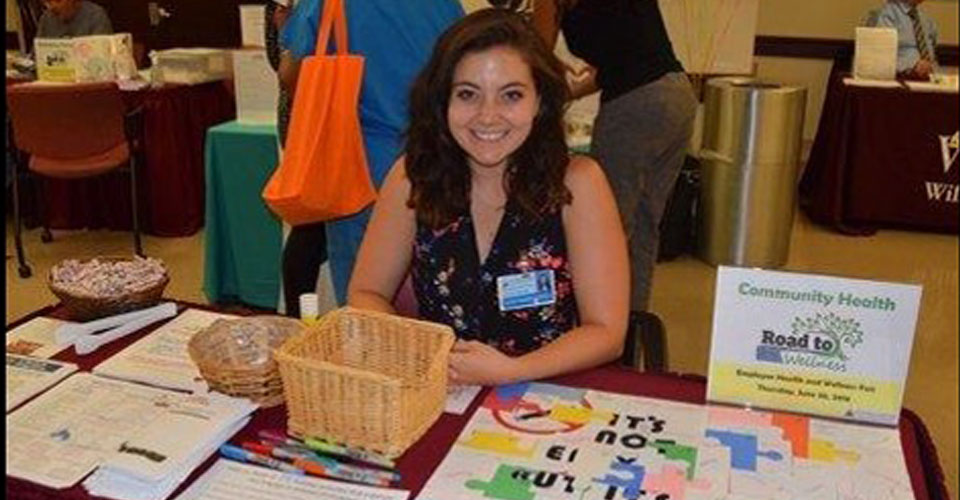 Overview of Internship
The intern will assist the Community Health & Wellness team in all aspects of hospital-based community education planning and implementation. The intern will perform duties related to the organization, development and implementation of health promotion programs, such as: educational materials design, logistics support, and research. The intern will gain new skills and have the opportunity to interact with the community through health education, screenings, programs, health fairs, and special events. Intern understand the importance of a flexible schedule to accommodate evening/weekend/early morning programs as it related to internship goals. The internship position is non-paid but college-credit provided with college authorization. Internship requires a reliable vehicle, intern must use own transportation to go to and from events. During the internship period, the intern will work to achieve two main goals, which are delineated below along with corresponding deliverables:
Goal: Utilize program planning knowledge to identify, address, and implement behavior modification programs.
Objective: Under the #Just Girls initiative design and implement a targeted health intervention for vulnerable middle-school girls residing in the Scotland Community.

Develop a project plan that includes a timeline, budget, resources, and program activities
Identify a targeted health need to be addressed
Create and distribute promotional/marketing material
Recruit program participants
Successfully implement intervention during the month of August 2016
Develop program evaluation plan and measure program impact
Goal: Understand population-based approaches to chronic disease management.
Objective: In collaboration with the HeartWell nurses assist patients enrolled in the Fine-tuning Diabetes Education Program with SMART goal setting and attainment.

Assist in the coordination and implementation of bi-monthly education sessions
Provide patients with appropriate support during the "follow-up" period
Document and track patient outcome data
Report program finding at the Glucose Steering Committee
Internship Pre-requisites:
Knowledge, Skills and Abilities:

Basic computer/word processing skills
Excellent interpersonal, communication, and customer service skills
Familiarity with health & fitness needs of geriatric, adult and adolescent age groups
Communication abilities required by this job include the ability to communicate via written documentation, telephone, computer, and directly.

Working Conditions:

Normal office environments. The noise level in the work environment is usually moderate. The work is fast paced and hectic at times due to telephone calls and visitors. May be subject to irregular hours. The intern is expected to adhere to the Hospital's Drug and Smoke Free work environment.

Physical Demands:

While performing the duties of this job, the intern is frequently required to stoop, kneel, crouch or crawl. The intern must frequently lift supplies and/or equipment up to 25 pounds. Specific vision abilities required by this job include close vision, distance vision, color vision, peripheral vision, and ability to adjust focus.

Uniform/Dress Requirements:

The intern is a representation of Suburban Hospital and, by his/her appearance, communicates to each customer the commitment of the Hospital to quality, professional, and service-oriented health care. Interns must understand and abide by hospital-wide and department-specific dress code requirements as per HR Dress Code Policy.

Educational Requirements/Preferences:

Enrolled in a Bachelors Degree in health-related field (i.e. health education, public health)

Experience Preferred:

Minimum one (1) year experience in a wellness program.
Marketing or business development experience a plus.
Proficient in French, Spanish, Chinese, Vietnamese, Thai, or Russian

Licensure/Certification/Registration:

Current CPR
On-Site Supervisor
Patricia Rios
Supervisor
Community Health and Wellness Team
800 Old Georgetown Rd.
Bethesda, MD 20814
prios@jhu.edu
(301)-896-2849
Hours
Monday-Friday 8:00 am-4:30 pm
Stipend
None
UW-Stevens Point Students Who Completed Internship
Stephanie Rilyn Carey, Summer 2016 (pictured above)