Sexual Assault Awareness Month and ROTC
Pointers,
This post is going to be a little more serious than my usual posts, and for good reason. April is Sexual Assault Awareness and Prevention Month. According to the Rape, Abuse & Incest National Network (RAINN), 23.1% of undergraduate females and 5.4% of undergraduate males experience rape or sexual assault on their college campus. In the military, in 2014, one in four women and one in 14 men experienced persistent sexual harassment or gender discrimination, according to protectourdefenders.com. As a member of both of these communities (student and soldier), raising awareness is imperative.
As a college campus, there are many events and campaigns to spread awareness. For example, the main street that runs through campus has been renamed "Teal Street" in support of sexual assault victims. Earlier in the month, the university held a resource panel that had representatives from the UW-Stevens Point Dean of Students, Protective Services, Counseling Center, and the Promoting Awareness Victim Awareness (PAVE) student organization, as well as Portage Country's Sexual Assault Victim Services (SAVS) and District Attorney's Office and the Stevens Point Police Department. The Dreyfus University Center Theater screened "The Hunting Ground" followed by a discussion led the Dean of Students and representatives from PAVE, SAVS, and the Counseling Center. About half way through the month, a "Know Your IX" discussion was held to discuss the requirements for Title IX for colleges and universities as it relates to sexual assault. The campus and community also took part in Denim Day; a day dedicated to victim advocacy by wearing denim. Finally, a Take Back the Night event was held on campus.
In the military, there is an entire program dedicated to the prevention of sexual assault (Sexual Harassment/Assault Response and Prevention [SHARP]). This program's overall mission is "to reduce, with an aim at eliminating, sexual offenses within the Army through cultural change, prevention, intervention, investigation, accountability, advocacy/response, assessment, and training" (sexualassault.army.mil). In addition to the SHARP program, the Army also offers the Equal Employment Opportunity Program which provides a sexual harassment complaint process for Civilian employees.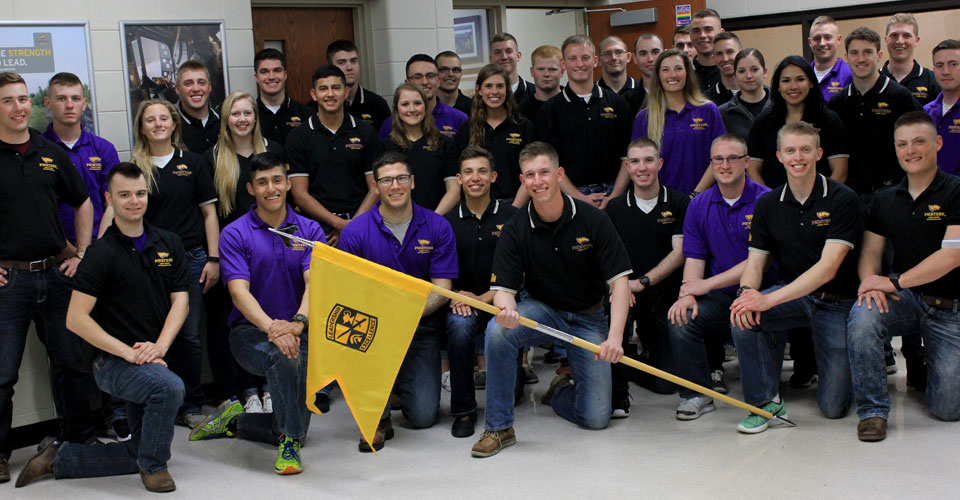 As for ROTC, we have decided to show our support for the victims and to raise overall awareness by participating in Denim Day. Our cadets wore denim to show support, and our ROTC polos to represent UWSP's ROTC program. As members of this campus and community, we are dedicated to creating, fostering and supporting a safe and inclusive environment for everyone. All it takes is one person to make a difference in our community and we are just trying to do our part.
For those searching for help:
rain.org/get-help
(800)-656-HOPE (4673)
Until next time! Pointers Lead the Way!
Cadet Newell
Rilee Newell is a cadet in the UW-Stevens Point ROTC program. She is majoring in sociology with an emphasis in deviance and social control with minors in military science and peace studies.