Turning Lemons into CEOs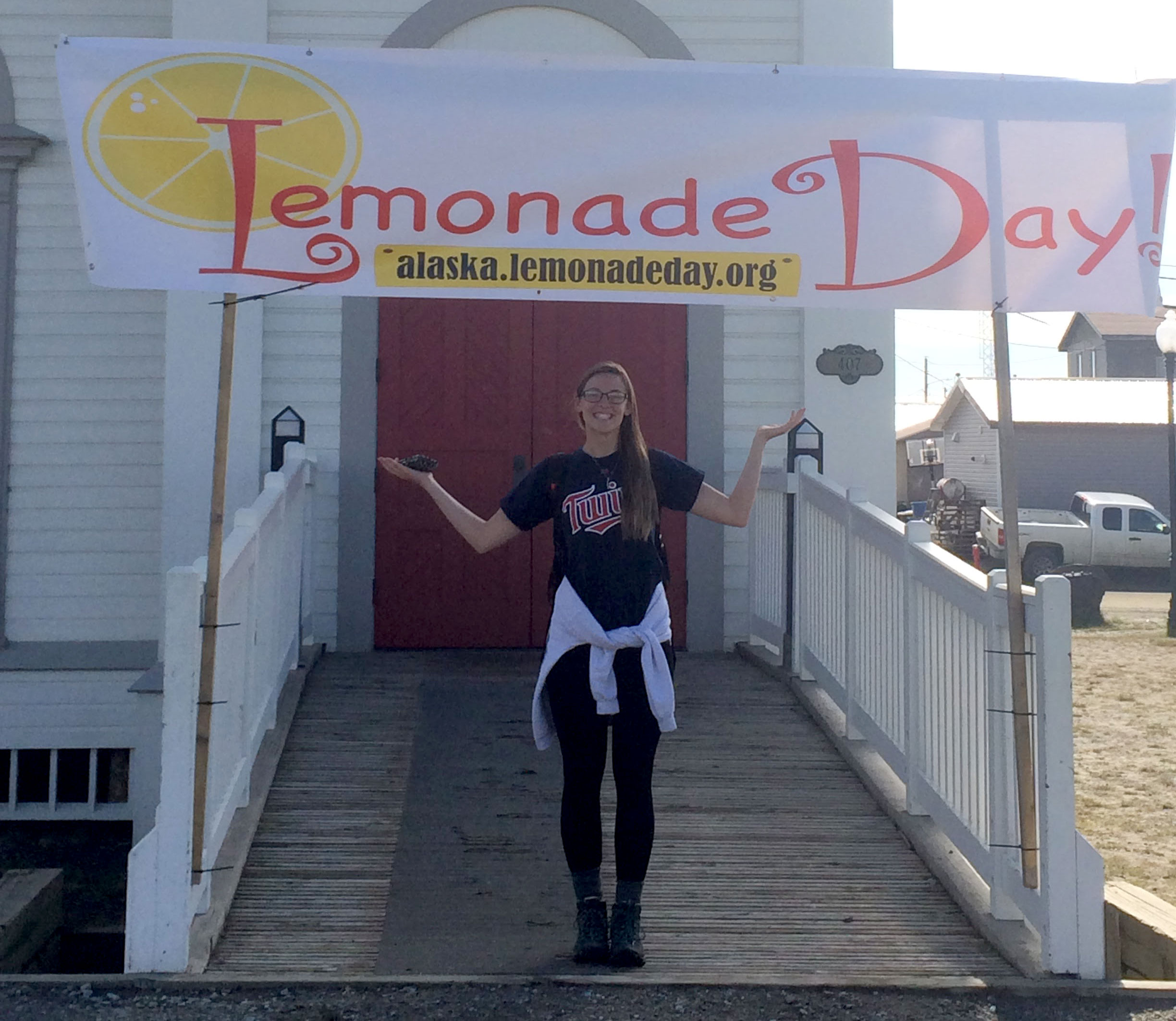 Spending this summer in Nome means taking part in community traditions! June 10 marked the 7th annual Alaska Lemonade Day, a temporary learning program that teaches youth how to start, own and operate their own business through the cover of a lemonade stand. Although the program was started in Texas and runs nationwide, it is particularly popular in Alaska where the state's motto is "Creating Alaskan entrepreneurs, one stand at a time." Each child must first register with the Nome Community Center where he or she will receive an "entrepreneur backpack" filled with the essentials including a workbook with topics such as budgets, goals, customer service, investment, problem solving and self esteem to turn them into a professional business executive. Lemonade Day is an enjoyable opportunity to bring the community together as well. I also used this opportunity to meet a few kids who would be participating in my Summercise classes starting this week!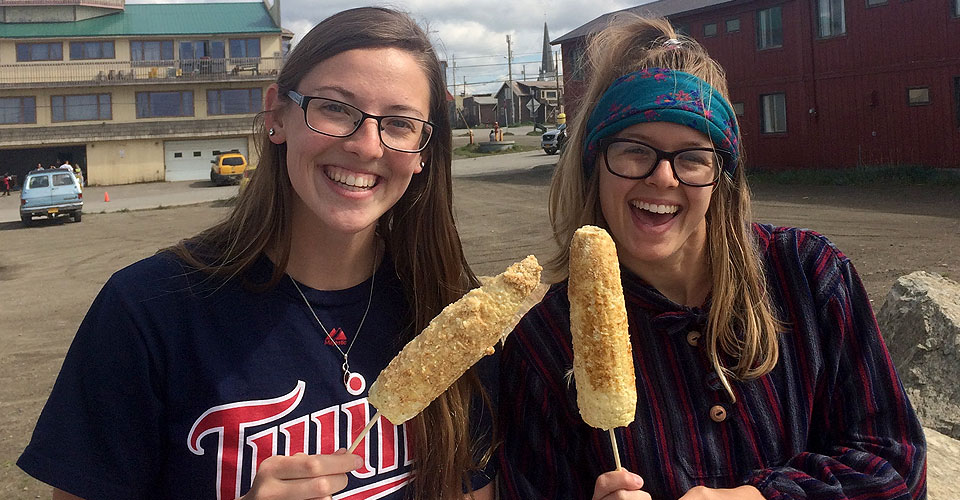 A record of 48 stands sprouted up throughout Nome, and I was told that even a few more appeared in the surrounding villages. Each stand sold something unique such as reindeer chili, fry bread, salmonberry cake and I even saw one stand selling Krispy Kreme donuts which they had specially flown in from Anchorage for today! Of course the one thing they all had in common was lemonade! The eager children made it hard not to buy something from every single stand, but neither my stomach nor my wallet would have been able to handle that! I finally settled on purchasing Mexican street corn which consisted of corn on the cob, brushed with mayonnaise, sprinkled with cayenne pepper and rolled in Parmesan cheese. It was a fiesta in my mouth to say the least!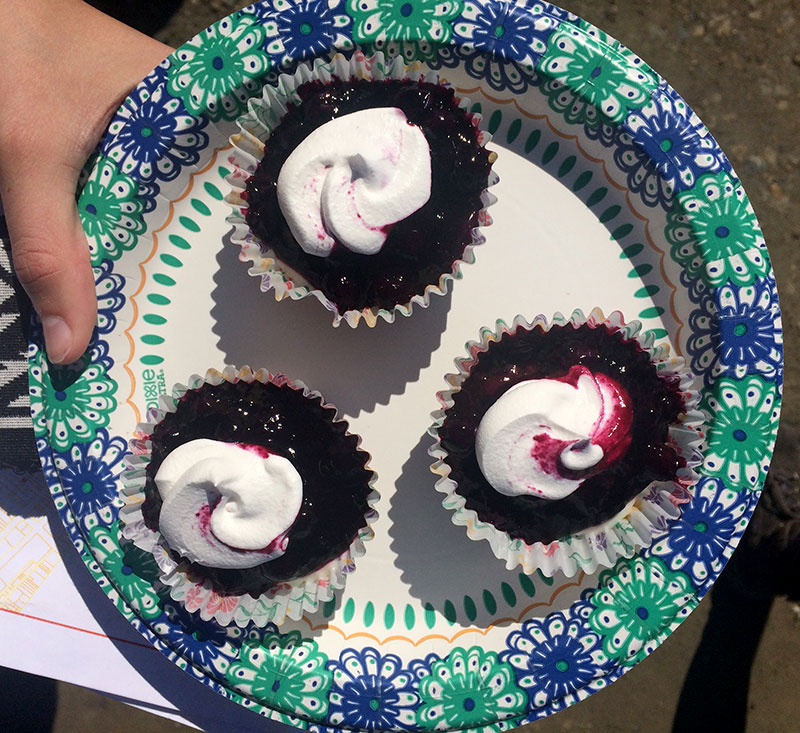 Earlier in the week, one of the locals mentioned that we absolutely must track down "blueberry delights," a classic Nome pastry, during our Lemonade Day excursion. We walked up and down the streets for more than two hours, asking at various spots if they knew anyone selling blueberry delights. At this point, I was willing to pay top dollar just to taste this community favorite, even though I didn't entirely even know what it was. Finally, on the last block of the last street, we found them! The fresh, tart blueberries complemented the hand beaten whipped cream, which lay on a nutty pecan crust. Needless to say, they lived up to their popular reputation!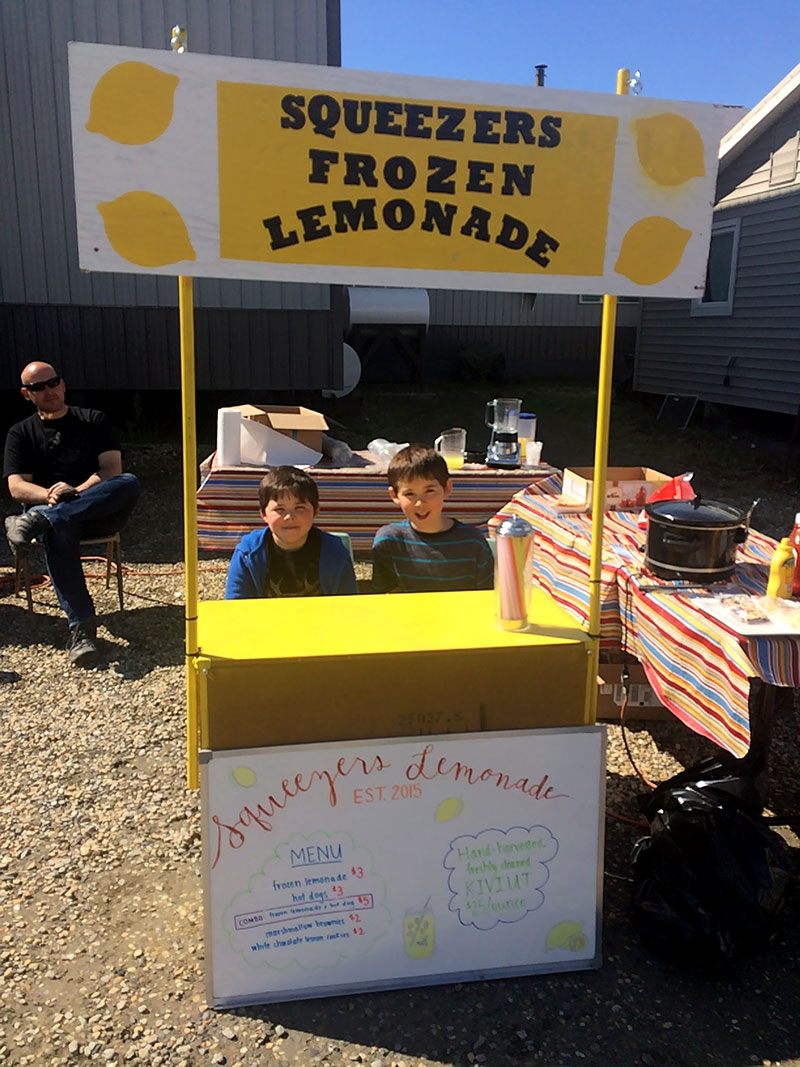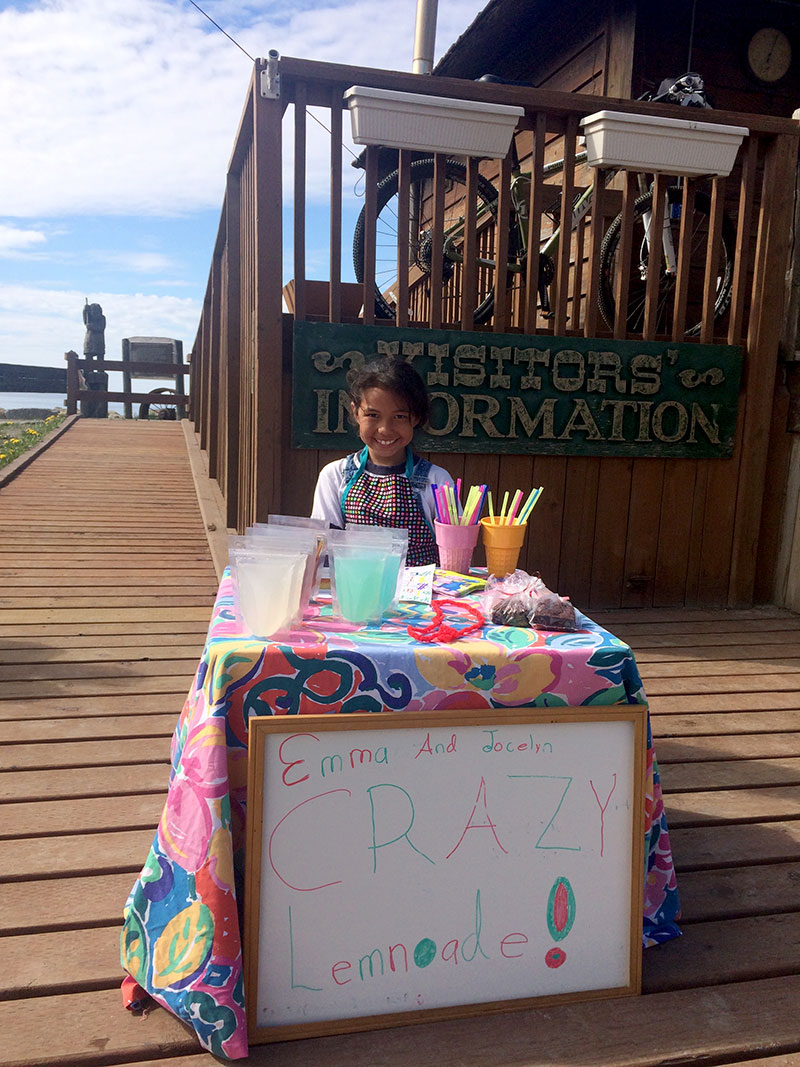 The kids were enthusiastic and proud of their stands. When I asked to take pictures of a few of their stands, some grinned from ear to ear, while others quipped back "pictures ain't free."
I think you can tell who the future CEOs are going to be! As you may have guessed, many of the parents of the young entrepreneurs had quite a hand in producing many of the treats and products for sale. However, it was really the entire community that came out to celebrate and participate in Lemonade Day, which made this event such a success! At the end of the day, children are able to keep the money they make and are encouraged to spend, save and share some of their profits within the community!
-Jackie
Jackie Braun '18 is a dietetics major and psychology minor at the University of Wisconsin-Stevens Point.