HPW Internship: Portage County-Wellness Committee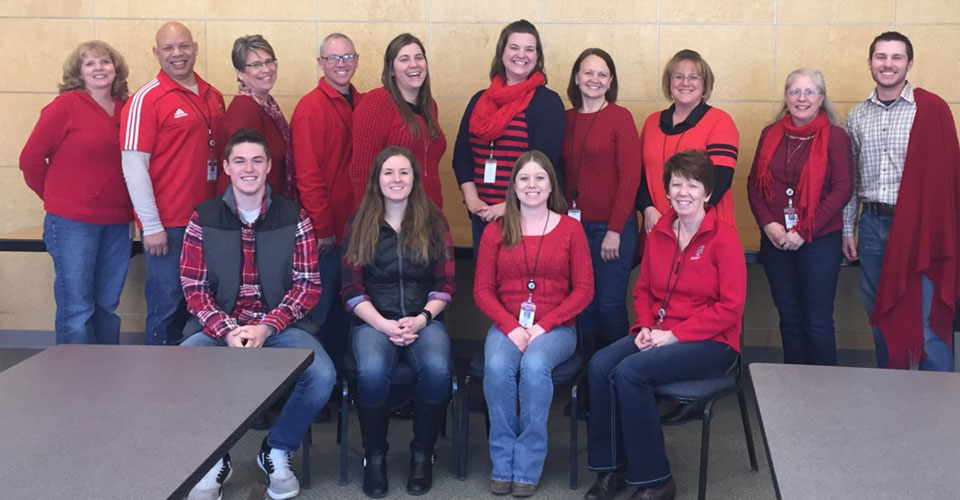 HPW Student Internship Perspective – Colleen Behrens 16′
Interning at Portage County of Wisconsin was a very interesting experience. Walking into an internship expecting some direction, and receiving none is very intimidating. However, being lucky enough to work with a co-intern made this intimidating experience not so
intimidating. To begin, Kaitlyn and I printed out calendars for the months that we would be interning. This is where we planned out our main programs and supporting programs. The main program that we implemented was Footsteps to Wellness. This program consisted of physical assessments, goal setting, and a walking route. The goal of this program was to make employees aware of their physical status, help them create SMART goals based from their physical assessment, and walking routes to assist in achieving their goals. We also implemented chair massages, noon hour yoga, yoga Wednesday, and CPR/AED training. Along with programs we also provided educational material such as, wellness boards, YouTube channel, Facebook page, and set up a health fair. Every newsletter had a Yoga Studio section that allowed employees a yoga position that they could perform in their office or at home. Below is yoga position seated position.
Objectives
Behavior

Assess the needs of the employees between the 15 buildings to develop programs.
Develop two informational and active learning programs.

Promotion and Marketing:

Create health and wellness based bi-weekly newsletter.

Contain real life examples like desk workouts or ways to reduce stress at work
Upcoming events
Prevention information (health observances)
Food component (quick and easy snacks, featured vegetable, healthy recipes)

Update wellness bulletin board for the months of March, April and May.
Maintain WIC Facebook Page by promoting events within the community, posting healthy tips and health education pieces.

Organizational Experiences:

Attend and contribute to organizational staff meetings.
Learn about the budgeting process
Contact
Alison Matke
Supervisor
1462 Strongs Avenue
Stevens Point, WI 54481
Matkea@co.portage.wi.us
715-346-1327
Hours
30 hours per week (flexible), once 400 hours is reached
Stipend
None
UW-Stevens Point Students Who Completed Internship
Kristyn Mattson, Spring 2017 (pictured above)
Cassandra Dewey, Summer 2016
Jeremy Reedy, Summer 2016
Colleen Behrens, Spring 2016