HPW Internship: Puyallup Wellness Center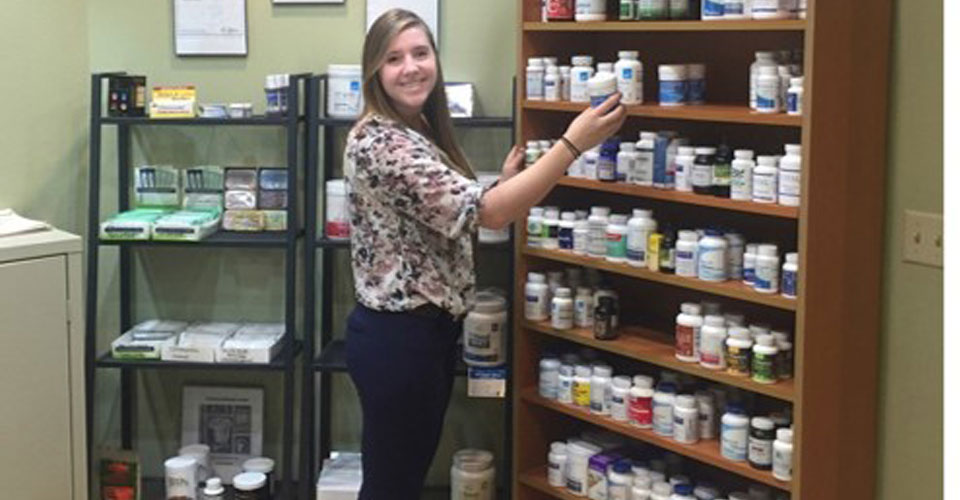 Overall Goal of Internship
While interning at the Puyallup Wellness Center I had an incredible opportunity to learn and gain more knowledge within many different dimensions of wellness. Most of my time at the Wellness Center consisted of sitting in with the Naturopathic Doctors on the patient appointments. During this time I learned a vast amount of information not only about health and medicine, but also about how our body reacts to different nutrients and vitamins. Our Holistic Clinic has a different approach to wellness that focuses on the cause of the problem rather than just taking care of the symptoms. The doctors main focus is taking the time to listen to the clients needs, uncovering the root cause of the problem, and then getting the body, mind, and spirit working in harmony again. When I wasn't sitting in with the doctors I was helping out doing various administrative work around the office to help the clinic run smoothly. This included organizing and ordering supplements, promoting the office and services, checking patients in and out, helping with lab filing, and doing extra research the doctors needed. The Puyallup Wellness Center also was working on a huge change over from paper charts to electronic medical records that I had the opportunity to help out with.
Objectives
Behavior

Sit in with behavior change clients and learn how the doctors use techniques to reduce risk factors and regain their health.
Watch and learn how the doctors preform physical exams, order, and interpret lab results, and prescribe natural and pharmaceutical medicines.
Learn more about the services provided by the center such as nutritional and dietary counseling, lifestyle counseling, environmental medicine, IV therapy, and more.

Promotion and Marketing:

Create handouts of information to clients at the clinic to provide information to prevent risk and disease.
Update web pages and keep up to date information available to clients online.
Create awareness to clients by providing extra information for risk prevention.

Organizational Experiences:

Attend weekly employee meetings.
Learn about how to make orders for supplies needed in the clinic.
Learn about the budgeting process in the Wellness Clinic.
Contact
Dr. Roman Krupa, ND
Naturopathic Physician
803 39th Ave SW, Suite F
Puyallup, WA 98373
romankrupa@gmail.com
253-848-1055
Hours
25-30 per week, at least 400 hours total
Stipend
$200 per month
UW-Stevens Point Students Who Completed Internship
Katelynn Homeyer, Spring 2017 (pictured above)