HPW Internship: HealthSource Solutions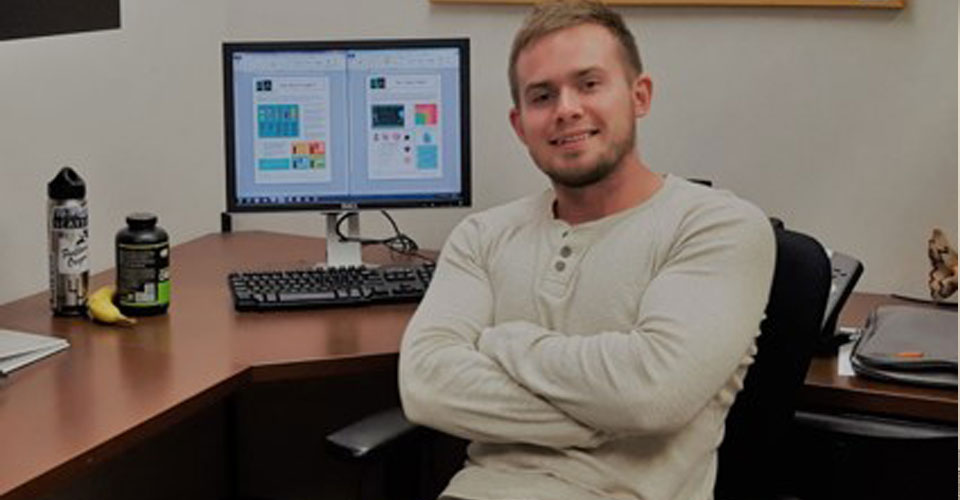 HPW Student Internship Experience – Drew King Spring 17′
Interning with HealthSource Solutions was an incredibly beneficial opportunity to both expand upon and utilize previously acquired knowledge from coursework at UWSP. I chose the worksite wellness direction for my internship and was able to essentially act as part of the team alongside wellness coordinators, wellness account managers, wellness program coordinators, and onsite wellness staff. HealthSource made me feel part of the team from my first day, which is something that shouldn't go unnoticed for any student contemplating this site for a potential internship. In addition to working with the team at the corporate worksite in Minnetonka, I was also able to join HealthSource staff that were contracted onsite at various companies throughout the Twin Cities area. Again, when out at these locations, I was treated as an equal professional and was expected to contribute with optimal quality. This being said, if there ever were any questions that I had about any of the programs, policies, practices, or projects, the team would answer them in a very effective manner. Some other beneficial experiences that I had with HealthSource included being a part of a biometric screening event at local college, going out to multiple wellness committee meetings at various stages of development, co-facilitating a booth at a company health fair, observing itness center functions, submitting a healthy workplace index application, and co-facilitating an 8 week wellness program. There were many other great experiences that I had while at HealthSource but the most important message is that if you want to be treated as a professional while feeling part of a team, this is a great place to be! Furthermore, I feel that it is also worth noting that there are multiple directions that you can pursue with an internship at HealthSource. As I mentioned before, I chose more of the corporate wellness direction, however, there are more fitness oriented options that would likely have the intern spending more time in fitness centers and facilitating fitness assessments, group fitness classes, and developing personal exercise programs for clients. In addition to corporate and fitness, there is also opportunity to expand further on corporate by spending time at various contracted companies with onsite HealthSource wellness staff. In closing, this was a wonderful experience that I would recommend to anyone that is a go getter, self-motivated, and has a high level of self-initiative/direction.
Objectives
Behavior:

Observe and experience a variety of interpersonal and organizational dynamics both within HealthSource Solutions and the clients we work with.
Participate in department operations, planning meetings, daily tasks and assignments within HealthSource Solutions.
Assist in health promotion delivery, which includes:

creating and implementing behavior modification programs
observing and staffing health screening and/or health fair events
creating, reviewing and/or updating educational displays, seminars and handouts/brochures

Promotion and Marketing:

To understand the marketing, sales and quality improvement processes of health promotion delivery, fitness testing, evaluation and programming by assisting with data collection and review on all major wellness initiatives.
Assist in the development of educational displays, handouts, incentive programs and other miscellaneous projects for current HealthSource Solutions clients.

Organizational Experiences:

Increase awareness in the diversity of worksite health promotion and how to individualize programs to meet each company's needs by attending onsite client wellness meetings and/or monthly conference calls and assisting with program planning and implementation.
Observe a broad range of worksite health promotion and corporate fitness center management experiences by networking with many of the HealthSource sites and participating in a variety of programs.
On-Site Supervisor
Annie Ketcher
Wellness Consultant, Account Manager
10159 Wayzata Blvd., Suite 100
Minnetonka, MN 55305
annieketcher@healthsource-solutions.com
763-287-0746
Hours
40 hours per week; 8-4, Monday – Friday
Stipend
None
UW-Stevens Point Students Who Completed Internship
Drew King, Fall 2017 (pictured above)