HPW Internship: Oneida Family Fitness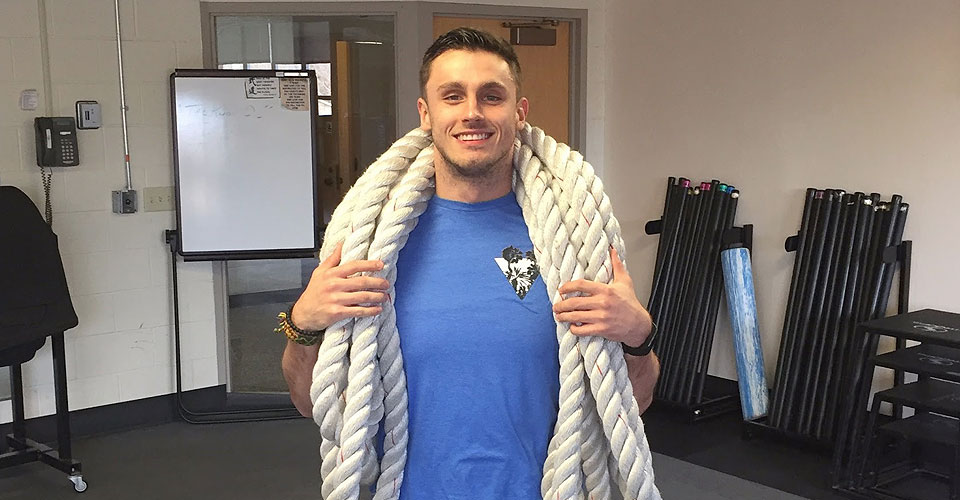 HPW Student Internship Experience – Cody Demuth Fall 17′
I greatly enjoyed my time interning with Oneida Family Fitness and Recreation. Not only did I gain the confidence to work with people in a variety of health and wellness settings, I was also able to utilize the skills I learned through my classes and experiences at UW-Stevens Point to help the people of the Oneida Tribe. Through individual training sessions (with both regular members as well as the diabetes prevention program members), leading group classes, conducting fitness assessments and giving presentations on a variety of health topics, I was able to expand my abilities and experiences beyond the classroom. Additionally, the staff at Oneida were always willing to lend a helping hand and assist me with any questions or concerns that I had during my time there. I cannot think of a more welcoming, relaxed environment to build upon my health and wellness knowledge and experiences. I want to continue building on the things that I learned at Oneida, and allow for personal growth in all areas of health and wellness. For my short-term future, I would love to continue working in health and fitness related jobs to build upon the knowledge I collected at Oneida. Wherever the next 3-5 years of my life takes me, I want to be in an environment that values employee growth and allows for advancement opportunities. As far as long-term, I would like to become a fitness coordinator or wellness director at a facility to continue expanding my health and wellness expertise from a different perspective. Furthermore, after I gain more, financial freedom, I am considering going back to school to specialize in a field like kinesiology, nutrition or exercise physiology. As internship time approaches, my advice to future interns would be to make sure that you take advantage of every opportunity that comes your way and do not be afraid to ask questions about anything you are having trouble with or do not understand. It is, after all, a learning experience and you want to continue building your experience in the right direction, so use every resource you can during your time at the site. Ultimately, you decide your own future, so take advantage of every opportunity you are presented with and you will not be disappointed with the results.
Objectives
Intern will properly and successfully conduct an orientation session with 10 different clients

Will shadow a fitness specialist conducting an orientation.
Will shadow a fitness specialist conducting a personal training session.
Will review and understand the procedure for creating and conducting a safe workout for an apparently healthy individual.
Will review the exercise and medical histories of 10 clients, develop workouts, and make modifications if necessary under the supervision of a fitness specialist.
Observe Health Promotion staff interact with and provide wellness services to external employers and health plan members
Will review results with Fitness Specialist Supervisor

Intern will assist in all programs and services offered here at Oneida Family Fitness to include member incentives along with weight and stress managements programs.

Will help with the Fall incentive in promoting and assisting Fitness Specialist in keeping track of member progress

Intern will conduct 10 fitness assessments independent from the instruction by a fitness specialist.

Will shadow a fitness specialist as they review the medical history of a client prior to a fitness assessment.
Will shadow a fitness specialist during three separate fitness assessments
Will demonstrate their knowledge by conducting a fitness assessment on a fitness specialist.
Will conduct at least 2 fitness assessments while being shadowed by a fitness specialist.

Intern will successfully and properly choreograph and instruct cardiovascular based group fitness class as well as a resistance based group fitness class.

Will attend and participate in all of our group exercise classes including: cardiovascular, resistance and mind-body.
Will demonstrate to the supervisor practical knowledge in the components and safety concerns of instructing a group fitness class.
Will work with a fitness specialist in choreographing and team-teaching their first two fitness classes.

Intern will work with Office Manager on promoting Oneida Family Fitness program and services to our membership.

Will assist at front desk with administrative assistants in serving our members
Will come up with recruitment ideas to attain new members
Will work with administrative assistant who handles Internet and Facebook to promote our services on those sites.

Intern will work with Fitness Specialist Supervisor's on organizational goals for facility.

Will assist Fitness Staff on ways to recruit additional personal training clients
Will work on ways to enhance the members experience in coming up with incentives to motivate them
Will assist in finding ways to generate revenue for pro shop items and any other paid programs at Oneida Family Fitness.
Contact
Ryan Engel
Fitness Specialist Supervisor
2640 West Point Dr.
Green Bay, WI
REngel@oneidanation.org
(920) 490-3805
Hours
Approximately 40 hours/week
Stipend
To be determined
UW-Stevens Point Students Who Completed Internship
Cody Demuth, Fall 2017 (pictured above)