HPW Internship: Kinema Fitness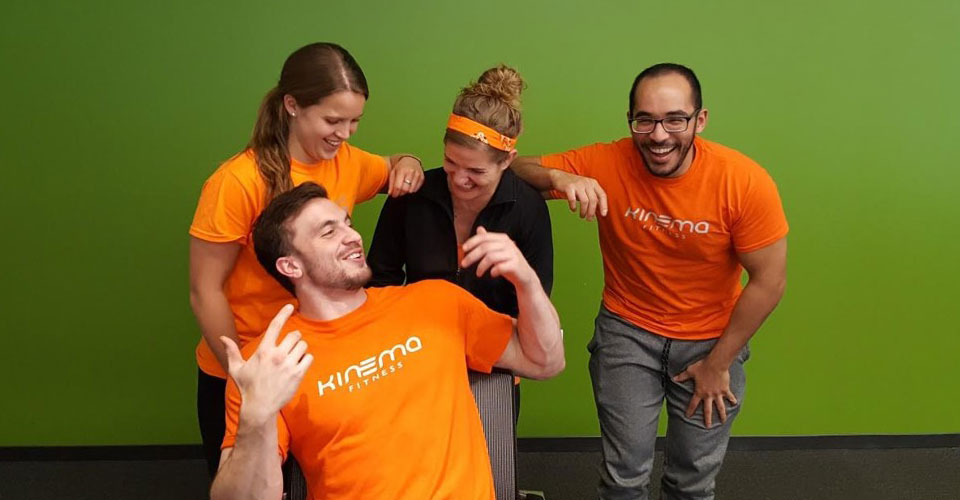 HPW Student Internship Experience – Riley Charette Spring 17′
Interning at Kinema Fitness so far has been an extremely beneficial and exciting experience. I have worked mainly at the Schaumburg location, however, on certain days I have been going to different sites. It allows me to see different sides of different corporate facilities and exposes me ways each manager does something differently. The staff at Kinema Fitness is more than willing to help me learn about corporate wellness. At Kinema Fitness, I ran their first challenge of the year, "Lose to Win." This project encouragesd Zurich employees to lose a healthy amount of weight, however, we also praised positive changes in body composition. I was coming up with workouts of the week, recipes of the week, giving members various tips about different health topics, and putting together the weekly newsletter. Aside from the Lose to Win challenge, I have been part of putting together the annual health fair Kinema does. I also have been coordinating a 5k and putting together programs for that. On top of all of that, I have been shadowing personal training sessions along with group fitness classes and signing up new members for the fitness center. Lastly, I have been in charge of creating and sending out all of the newsletters to all members.
Objectives
Behavior:

Student will plan, prepare and conduct a presentation on a health/wellness/fitness topic of their choice
Student will shadow and co-train personal training clients
Student will shadow and co-teach group fitness classes

Promotion and Marketing:

Marketing/Promotion: Student will be responsible for keeping up with social media accounts, putting together marketing collateral for programs & promotions
Student will be responsible for putting together one community outreach event with assistance of General Manager

Organizational Experiences:

Student will assist in planning and executing our spring programming schedule for all three accounts.
Student will be present and take part in all staff meetings
Student will help assist with account reporting, analytics, and budgeting of programs.
On-Site Supervisor
Meg Hutter
Regional Director/General Manager
1000 W. Fulton Market Suite 275
Chicago, IL, 60607
meg.hutter@kinemafitness.com
(323)973-3466
Hours
25 hrs/week
Stipend
None
UW-Stevens Point Students Who Completed Internship:
Riley Charette, Spring 2017 (pictured above)