Herr earns DPI Friends of Education Award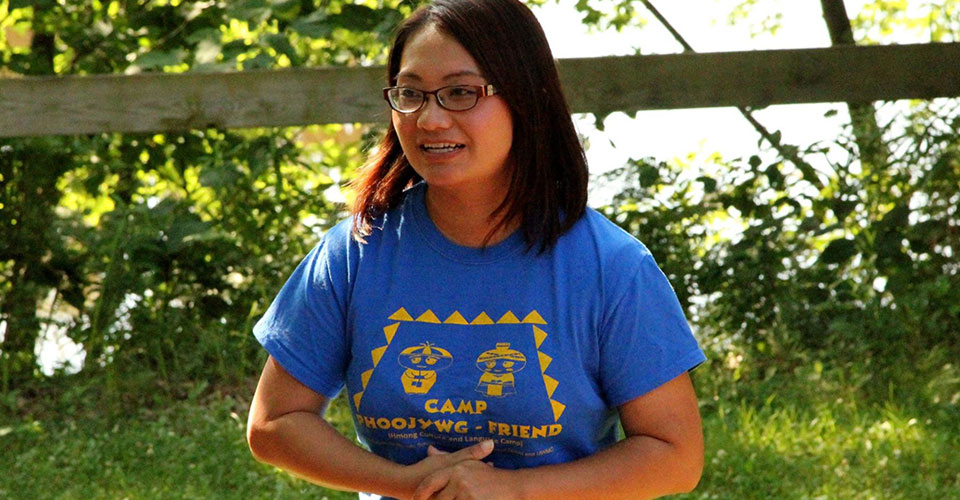 Assistant Professor of Education Maysee Yang Herr is among a select group of who are working to improve education and the lives of young people in Wisconsin schools and communities will receive 2017 Friends of Education awards during the State of Education address Sept. 21 in Madison.
"The willingness of those who volunteer to mentor our youth, develop their cultural roots, and give them solid foundations for becoming civic-minded adults means so much to our kids and the future of Wisconsin," said State Superintendent Tony Evers in congratulating the 2017 Friends of Education. "These organizations and individuals make outstanding contributions to support children and young adults in our state."
Maysee Yang Herr grew up in Wausau and was part of the Early Identification Program (EIP) while in high school. After graduate school and teaching elementary students in Indianapolis for a few years, she returned to Wausau.
She is an associate professor of education at the University of Wisconsin-Stevens Point, serves as the board vice president for the Marathon County Child Development Agency as well as board secretary for the Community Foundation of North Central Wisconsin. In addition, she serves as a committee member on the Marathon County Diversity Affairs Commission and the UW-Stevens Point College of Professional Studies Diversity Taskforce.
Herr is co-founder and director of the Hmong Phoojywg Enrichment Program, which is a Hmong language and culture experience for children in grades K-12. Phoojywg, which translates as friend in Hmong, just completed its fifth summer with about 200 participants. She also works on the Toward One Wausau Project, which encourages people to talk about racial and ethnic differences with the goal of building community relationships through understanding.
Other Friends of Education award winners include:
100 Black Men of Madison Inc.
Thomas W. Boelter, education and culture director for the Forest County Potawatomi, Crandon
Door County Civility Project
Reach Out and Read Wisconsin: An Initiative of Children's Health Alliance of Wisconsin
The awards ceremony follows the noon State of Education address in the Capitol Rotunda on Sept. 21.