6 Secrets to Advising at UW-Stevens Point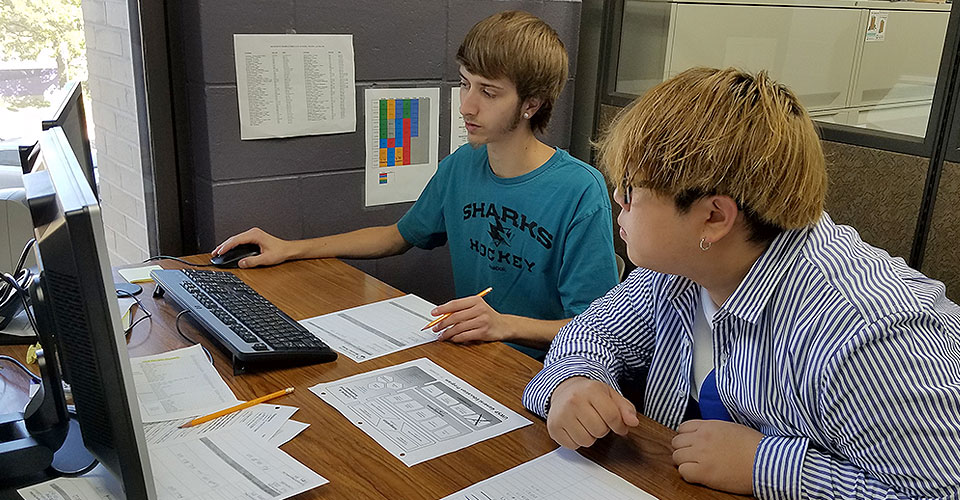 This little bit of text comes right out of the UW-Stevens Point 2017-18 Catalog: "Ultimately however, it is your responsibility to meet all university requirements, rules, and regulations."
So, did you happen to know that at UWSP you cannot blame your adviser for screwing up your academic plan? Crazy, right? Well you have to look at it from a much bigger picture.
Think of it this way. There are a lot of different types of advisers on campus: career advisers, professional advisers, financial aid advisers, faculty advisers, undecided advisers, advisers who work with students primarily in their first and second year, psuedo-advisers, peer advisers, and plenty of people that are just looking for an opportunity to give you their unfiltered opinion at any point. And while most of us on campus are pretty knowledgeable on a lot of different topics, you as a student can't expect us to know everything. Sure, there are those faculty and staff members who have been here for 20-30 years, and they come with a tremendous wealth of knowledge (those are the people that I resort to for questions I don't know), but there are also us new folks, too. I like to think of myself as someone who falls somewhere in the middle (being here for almost four years now), but in all reality if you look at it from that bigger picture standpoint I was referring to above, I am still categorized in the new adviser position.
As an adviser, I work with all types of students–from freshmen to seniors. The majority of these students are business administration, accounting and economics majors, but I also work with students from all over campus as well. Most of these students have a minor in the School of Business and Economics, but the stuff I am going to go over today rings true to everyone.
So how can you ensure that you will graduate? Well I'm going to pass along a few secrets that I discuss with students when they come in for advising and hope that it helps answer a few of those bigger picture questions. To me advising is a multi-year process. It's not just a one and done meeting each semester. It requires some heavy lifting up front, but then minor tweaks here and there throughout. Here are some ways you can stay ahead of the game:
Keep a tedious count of what you've completed.
A well know fact at UW-Stevens Point no matter what your major is that you need 120 credits to graduate. Spoiler alert … You are most likely going to be in college for somewhere between 3-5 years. If you want to graduate in four years without summer and winter classes, on average you should plan to take 15 credits each semester to hit the 120 credits. Remember that this is a minimum though. If you don't have all your gen ed, major and minor requirements done then you will need to stay for more. AP, retro credits and transfer courses count towards your 120 credits, too. So if you bring in two AP courses for a total of six credits, you only need a total of 114 while at UWSP.
Focus on your GPA
GPA matters. Not everyone makes the honor roll, but if you consistently get under a C average in your classes, the university will forcefully part ways with you. Not a letter you want to receive if I may add. Those are my least favorite conversations to have on the entire planet. UWSP graduation requirements state that you need to have a 2.0 GPA minimum to be "eligible to graduate." In some majors the "in major GPA" is even higher than that. For instance, in the School of Business and Economics, you need a 2.5 GPA within your major specific courses in order to apply (and be formally accepted) and to graduate as well.
Develop a Graduation Plan
This isn't easy to do, so use your adviser to assist. Ultimately, you should have a working document with classes that you've completed and a tentative plan for how the upcoming semesters will play out. What I tell all students is that your graduation plan is one giant puzzle, and once we have it set up, we can always move the pieces (classes) around to fit a different way. What is nice about School of Business and Economics majors is that they are very dynamic and prerequisite-based. So if students don't get into Business Law their first semester junior year, they can shift things around to take in an upcoming semester. The university has sample grad plans for each major. Here is an example of one you could imitate when creating your own plan: Sample Grad Plan.
Know the Prerequisite Structure and When Classes are Typically Offered
Students sometimes overlook prerequisites. A prerequisite is a something that needs to be completed before you do something else. In this case, a class or series of classes that need to be taken before a certain class. While, in our department there are not a lot of them, students certainly need to pay attention to these prerequisites. I'll give an example of an upper level Business Finance class: Business 455 – Corporate Finance Seminar. In order to take this course, students need to know a few things. The first is that this class is typically offered in the fall semester. The second thing is that students need to complete Business 350 – Principles of Finance to take this course. In order to take Business 350, students also need to take Accounting 210 – Principles of Financial Accounting. So in theory, students would need to plan three semesters out in order to take Business 455 when it would best fit into their fall schedule. Research the classes you want to take and find out what you need to take beforehand and fit those into your plan.
Get a Really Good Internship
When it comes time for your for credit internship, really spread your wings and push yourself to apply for ones you are either afraid of, or don't feel qualified for. These experiences are going to be like gold on your resume. Set a high goal for where you want to work.
Don't Over Stress Yourself
You are going to graduate. If your mind is in it, then you are in it. Just plan accordingly. Reward yourself and do fun things with your friends. Time is an interesting concept. It goes by a lot faster than you think.
Final Thoughts: Know that your advisers and faculty members have got your back and that we are rooting for you to succeed. It's not going to be easy, but that is because life afterwards isn't easy and we are trying to help prepare you to be the best version of your professional self you can be. Embrace the process and get after it. Know your plan, and if need be, change your plan. There is no time to be miserable with your major.
Thanks for reading. Stay Awesome!
– Max T –
Max Trzebiatowski '13 is the advising director in the UW-Stevens Point School of Business and Economics. He can be contacted at 715-346-2695, mtrzebia@uwsp.edu or in CPS 100.