Janet Malone: 1937-2018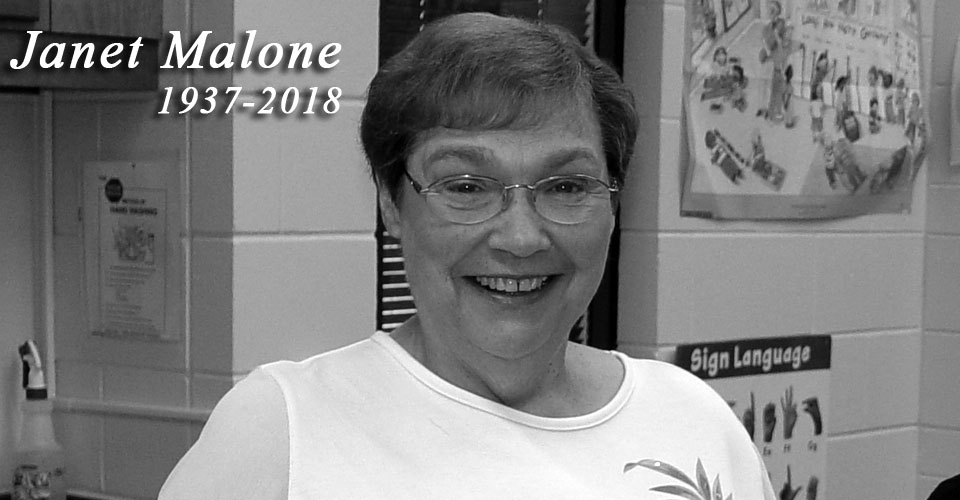 Janet Malone, professor emerita in the School of Health Promotion and Human Development, died April 4, 2018, in Lincoln, Neb. She was a faculty member in the School of Home Economics from 1981 until her retirement in 1999.
She taught child growth and development classes, grant writing, and graduate studies in human and community resources. Janet taught children at the Gesell Institute for the Study of Early Childhood and served as director of the institute for seven years. She then served as director of the Center for the Promotion of Excellence in Teaching. Janet was involved in numerous programs to improve the teaching of university faculty. She coordinated a Focus on Teaching Committee that resulted in a Teaching Partners program.
Janet received the University Excellence in Teaching, Outstanding Teacher, Chancellor's Merit, Vice Chancellor's Merit and Dean's Merit awards. She served as an adviser and board member for the University Child Learning and Care Center.
Arrangements for a Celebration of Life are pending.