Gerald "Jerry" Chappell: 1932-2018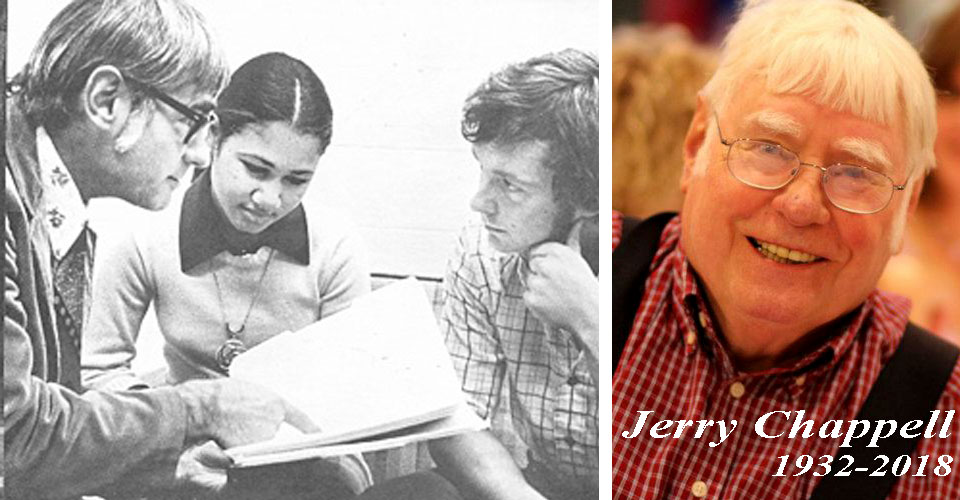 Professor Emeritus Gerald (Jerry) Chappell died Wednesday, July 18, 2018, at Theda Care Hospital in Waupaca, Wisconsin. He was 86.
Upon discharge from the Navy, Chappell began studies at Kent State University and received a degree in Speech Pathology and Audiology, and three years later a graduate degree in the same field which allowed him to teach college. In 1967, Chappell accepted a professor position at the University of Wisconsin-Stevens Point. With this job came the ambitious assignment of starting up the new Department of Communicative Disorders, an area of study and department that has grown considerably over the years and produced many fine clinicians. Ironically, towards the end of Chappell's life as he recovered from a series of small strokes, he himself received speech therapy from a clinician who had graduated from the very program that he had once started.
Chappell was a living history book of the School of Communication Sciences and Disorders and provided the details of the department's 50th anniversary historical timeline.
Memorial Service will be held at 4 p.m. on Saturday, July 21 at Parfreyville United Methodist Church in Waupaca. Visitation will be held from 2 p.m. until time of service at the Church. Military honors will follow at the church. In lieu of flowers a memorial has been established in Gerald's name. Online condolences available at www.hollyfuneralhome.com