Regents approve Doctor of Physical Therapy program at UW-Stevens Point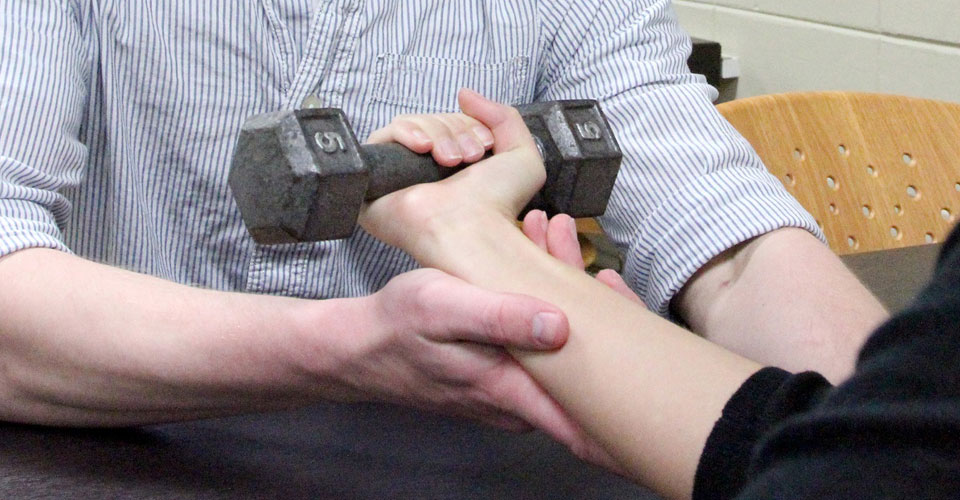 The University of Wisconsin-Stevens Point is a step closer to offering a Doctor of Physical Therapy after receiving authorization from the UW System Board of Regents Friday, Dec. 7.
Regent approval is a key step needed to launch a DPT program, the only one in the northern half of Wisconsin. The proposed program will help address regional and rural needs in the state:
Northcentral Wisconsin's population is older than the Southern Wisconsin population, with a greater incidence of heart, pain-related and cerebrovascular diseases.
Northcentral Wisconsin has 72 licensed physical therapists per 100,000 residents compared to 131 per 100,000 in Southern Wisconsin.
The Wisconsin Department of Workforce Development projects a 15 percent increase in employment for physical therapists statewide.
Two additional accreditations are needed before students can begin enrolling. Board of Regents' approval allows the additional accreditation process to proceed.
The Doctor of Physical Therapy would be among several health-related degree programs offered in the College of Professional Studies. Others are nursing, athletic training, clinical laboratory sciences, dietetics, audiology and communication sciences and disorders.
"The physical therapy program is being developed in partnership with local health care providers and has the specific intent of graduating physical therapists ready to collaborate and serve the evolving and diverse needs of rural communities," said Kathryn Zalewski, physical therapist, physical therapy educator and consultant with the College of Professional Studies.
The doctorate program extends the mission of UW-Stevens Point to build healthy communities by developing programs that emphasize the health care and wellness needs in the region. Students interested in this career path could major in health science, health promotion and wellness or biology for their undergraduate degree. The UW-Stevens Point degree in health science pre-physical therapy option already prepares students for successful admission to DPT programs nationwide.
Admissions priority would be given to those who have experience with rural communities and a desire to meet rural health needs. The majority who enroll in the DPT program are expected to be Wisconsin residents.
"Our local clinical partners have many unfilled openings throughout their health care workforce and adding the doctor of physical therapy helps all of us meet an important regional need," said Marty Loy, dean of the College of Professional Studies. "We will grow on the strength of our existing undergraduate degrees and expand programs where need exists."
UW-Stevens Point has been developing this program since 2014.
Starting each summer, cohorts would have eight continuous semesters of coursework and opportunity for an additional semester of electives to develop concentrations in areas of interest and community need. Collaborations needed for high impact care in rural areas would be emphasized, integrating clinical learning experiences with athletic trainers, audiologists, nurses, dietitians, social workers, speech pathologists and teachers.
Clinic-based learning will be offered with community partners, including the Marshfield Clinic Health System. A partnership between UW-Stevens Point and Marshfield Clinic Health System is helping establish new health-related majors and minors at UW-Stevens Point, including this doctorate and a master's degree in health care administration.
When fully implemented, the DPT program will generate enough tuition revenue to cover its costs. UW-Stevens Point would be the fourth UW to offer a doctor of physical therapy. Others are at UW-Madison, UW-Milwaukee and UW-La Crosse.
Related News: