Business students present findings at Research in the Rotunda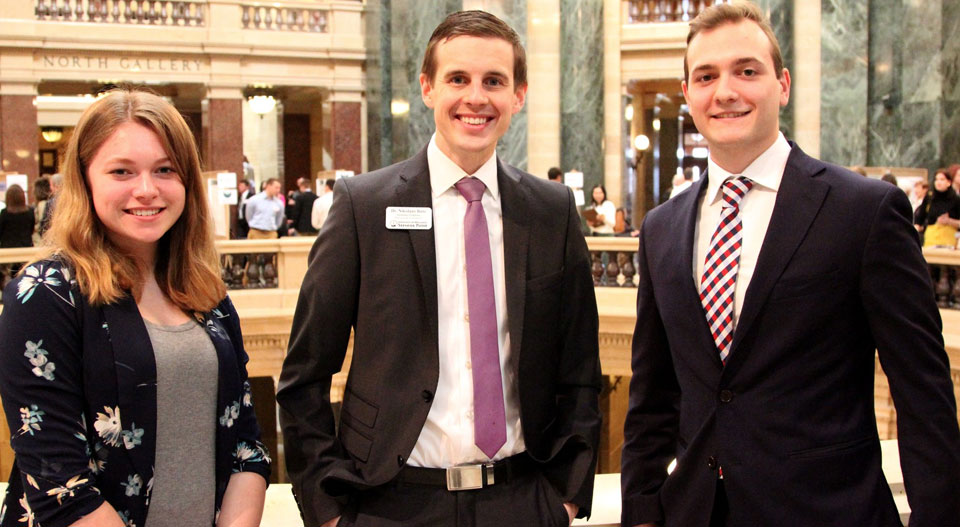 Studies show that undergraduate research leads to better job readiness, encompassing a broad range of student talents, interests and skills across academic disciplines. UW leaders believe broader participation in undergraduate research will provide students with the knowledge and skills they need for 21st century jobs, preparing graduates to succeed in a world that values innovation, problem-solving, teamwork and collaboration.
Posters in the Rotunda is a wonderful opportunity to learn about the exciting research going on throughout the state and to support Wisconsin students and faculty members who contribute to the state's strong economic future. The University of Wisconsin System is a national leader in undergraduate research, which contributes to the state's priorities, including retention, graduate rates, workforce and economic development.