Anderson Classroom to Career Center Opens for Business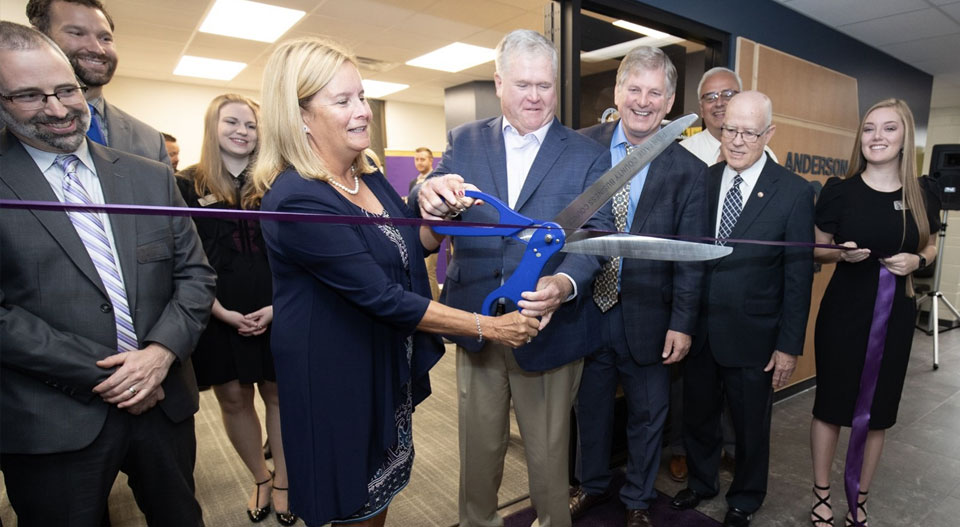 The glass doors of the Keith and Tammy Anderson Classroom to Career (C2C) Center officially opened for business in the School of Business and Economics Friday, Oct. 4 at UW-Stevens Point.
The C2C Center provides a single location for UW-Stevens Point School of Business and Economics students to learn about majors, receive career and financial support, and discover internship and professional development opportunities. The Anderson C2C Center also serves as a hub for business outreach and event planning.