UWSP math education alum earns Presidential Award for Excellence in Mathematics and Science Teaching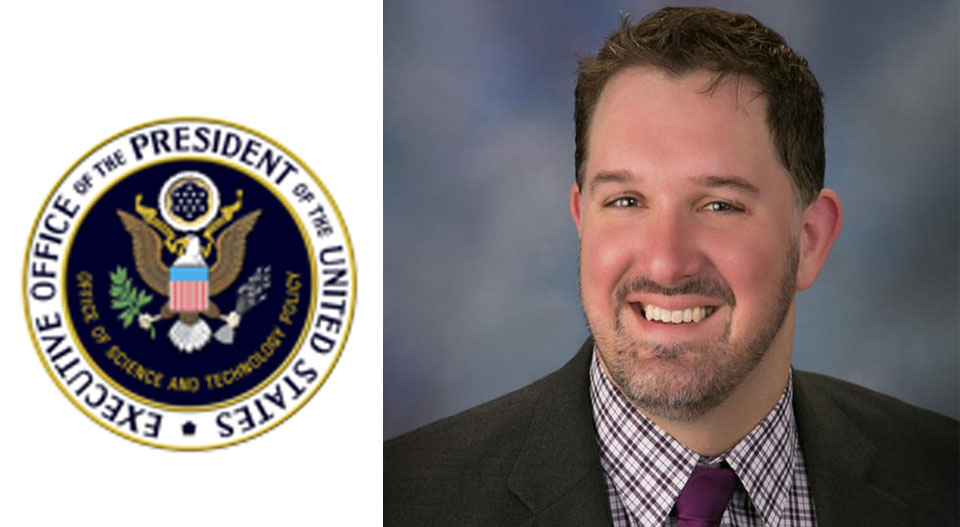 A University of Wisconsin-Stevens Point alum is one of 108 teachers in the country honored with a Presidential Award for Excellence in Science, Mathematics and Engineering Mentoring.
Kevin Reese, a 2002 UW-Stevens Point mathematics education alum, has been a mathematics teacher at Clintonville High School for his entire 17-year teaching career, currently assigned to teach 9-12th-grade Advanced Algebra, Pre-Calculus, Advanced Placement Statistics, and AP Calculus. Reese was one of 108 teachers in the country honored with the award. The Presidential Awards for Excellence are the highest honors bestowed by the United States government specifically for K-12 teaching. The Awards were established by Congress in 1983.
In his classes, Kevin works to incorporate student-centered activities that everyone can grasp, but that have high learning potential. Throughout his time teaching mathematics, Kevin has maintained a passion for leadership. In addition to leadership roles within his mathematics department, building, and district, he currently serves on a statewide committee that is working to develop a guide that will consist of instructional practices aimed at promoting educational equity in mathematics throughout the state of Wisconsin. He also works to develop future leaders through his advising of the student council at Clintonville High School. Kevin is a member of the Wisconsin Mathematics Council and the National Council of Teachers of Mathematics.
"Even with this recognition, I still feel there is more work to be done for me to improve as a teacher. I arrive each morning ready to take on the challenge of another student that I have yet to fully engage in learning and to bring out their best as a person. This is a tribute to all the students I have ever taught who inspired me to give my best effort in and out of the classroom, and for all my hardworking colleagues who have dared with me to take risks to improve instruction for our students."

– Kevin Reese
Established in 1983, PAEMST is the highest award given by the U.S. Government to kindergarten through 12th grade teachers of mathematics and science, including computer science.
A panel of distinguished mathematicians, scientists, and educators at the State and national levels assess the applications before recommending nominees to OSTP. Teachers are selected based on their distinction in the classroom and dedication to improving science, technology, engineering, and math (STEM) education.
Related News:

Official White House News Release
The Community Helper Daily News