The Dialogic Way: Talking Our Way Towards Influence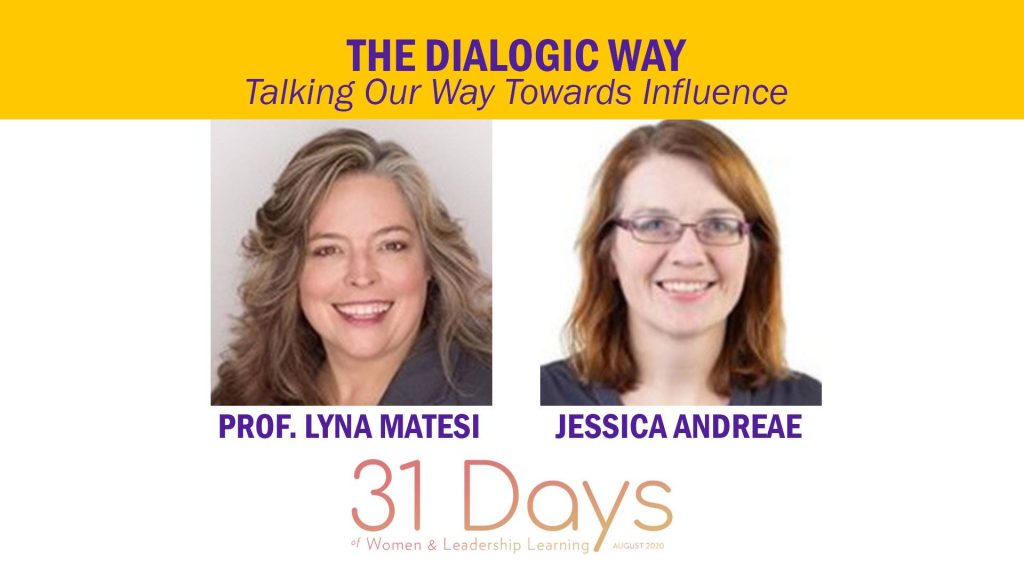 UW-Stevens Point MBA program director Prof. Lyna Matesi and MBA student Jessica Andreae from Sentry's Dairyland Cycle Insurance presented "The Dialogic Way—Talking Our Way Towards Influence" as a part of UW-Madison's 31 Days of Women and Leadership on Friday, Aug. 7, 2020.
Mentoring relationships have traditionally been defined as consisting of a mentor and a mentee. One is more, one is less. In this virtual presentation, Lyna and Jessica discussed how mentoring between women can be more rewarding when both women are mentee and mentor simultaneously. The session is funny, action-oriented, and hosted by two women working together to reach new levels of performance and satisfaction.
During this 1-hour session, participants learned:
three ways to identify the conditions necessary to embrace a mutual mentorship
five keys to diffusing dynamics of power, competition, and the urge to fix one another
four techniques that will help you intentionally create conversations that support, magnify and sharpen.