Biz X-Change: Your Partner for Talent Development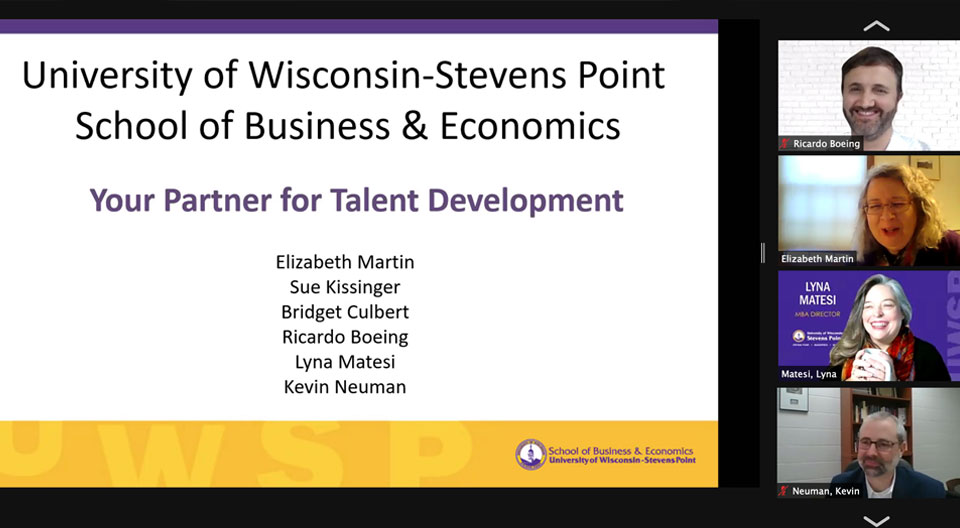 Faculty and staff from the UW-Stevens Point School of Business and Economics presented information on hiring, developing and retaining local talent during the February Business X-Change hosted by Portage County Business Council, Inc. on Feb. 10, 2021.
Our panel of speakers including Elizabeth Martin, Lyna Matesi, Kevin Neuman, Ricardo Boeing, Bridget Culbert and Sue Kissinger spoke about opportunities provided to local companies looking to connect with current undergrad and MBA students. From career fairs, internships, Smiley Professional Events, Corporate Partners program, the Anderson Classroom to Career Center serves as a hub for business outreach and helps creates career-ready graduates.