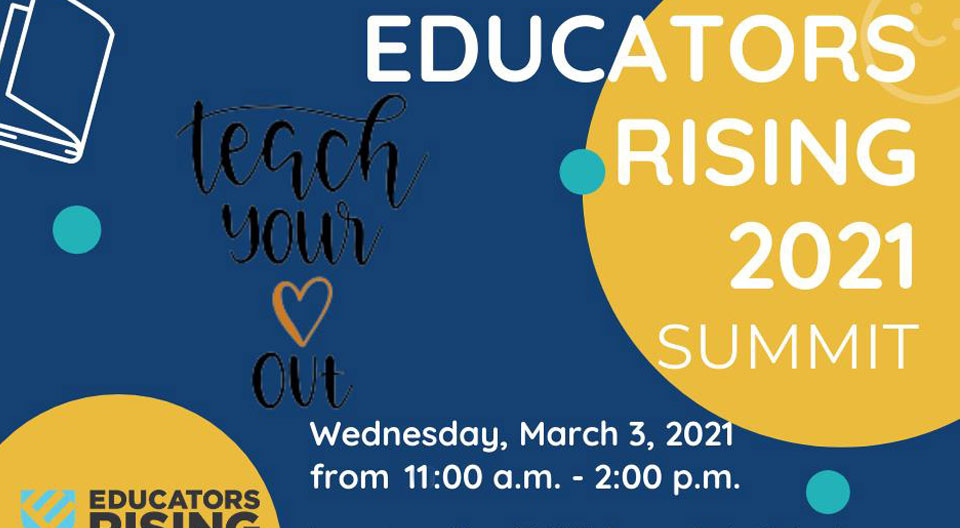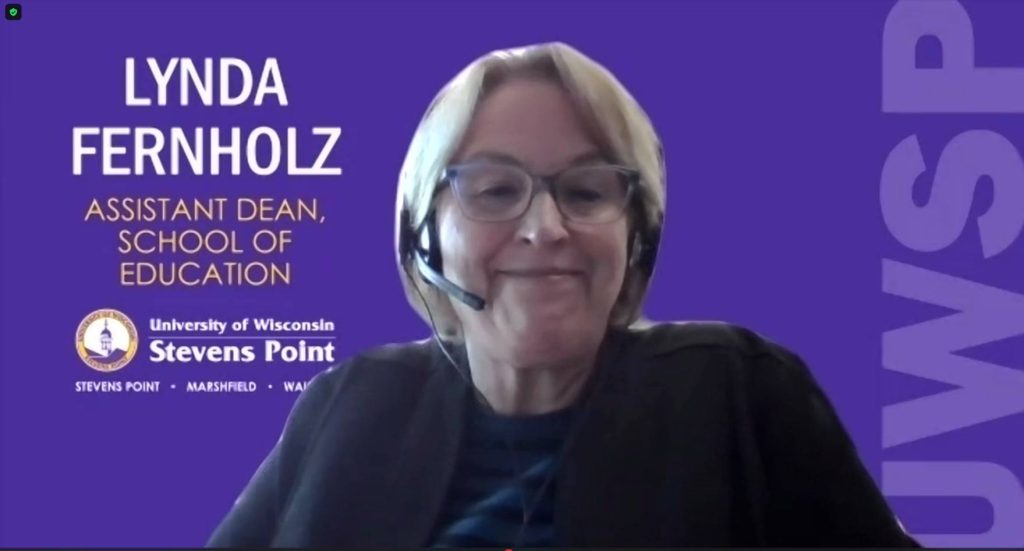 In an effort to tackle the statewide teacher shortage, Educators Rising Wisconsin and the UW-Stevens Point School of Education virtually hosted nearly 130 students grades 6-12 during the annual Educators Rising Summit and Competition on Wednesday, March 3. [View Photos]
"Educators Rising helps students develop strong leadership traits that are required of today's high quality teachers," said Lynda Fernholz, Ph.D., head of the UW-Stevens Point School of Education. "Offering various opportunities to build student leaders allows our high school students to discover their purpose. What we seek are students with passion and the ability to reach out and become a mentor and a role model for kids who really need it."
Hosting this year's summit is just one example of how the ​Harju Center for Equity in Education at UW-Stevens Point aims to empower learners though collaborative, inclusive and sustainable opportunities.
The event with a theme of "Teach Your Heart Out" included breakout sessions facilitated by distinguished educators and UWSP student organizations (Aspiring Educators and Kappa Delta Pi) as well as roundtable discussions with college education programs from across Wisconsin.
Speakers included:
Erin McCarthy: 2020 Wisconsin Teacher of the Year from Greendale Middle School
Employment Outlook: Kimberly T. Strike, Ph.D., from Wisconsin Department of Public Instruction
Building Cultural Competence: Matthew Miller and Mercedes Yang from Sheboygan North High School
Engaging in Reflective Practice: Barb VanDoorn from Lake Holcomb
Ron "Duff" Martin: WEAC president and Eau Claire educator
​Elizabeth O'Leary: 2017 UW-Stevens Point graduate and educator in the Madison Metropolitan School District
Formerly Future Teachers of Wisconsin, Educators Rising Wisconsin aims to inspire and equip a future generation of educators to serve Wisconsin's public schools. It works to encourage young people to explore the benefits of a career in education and embrace the calling of teaching as a profession. Phi Delta Kappa is the national sponsor of Educators Rising, and The Wisconsin Education Association Council is the state program coordinator.