UWSP School of Business and Economics Virtual Internship Expo – Spring 2021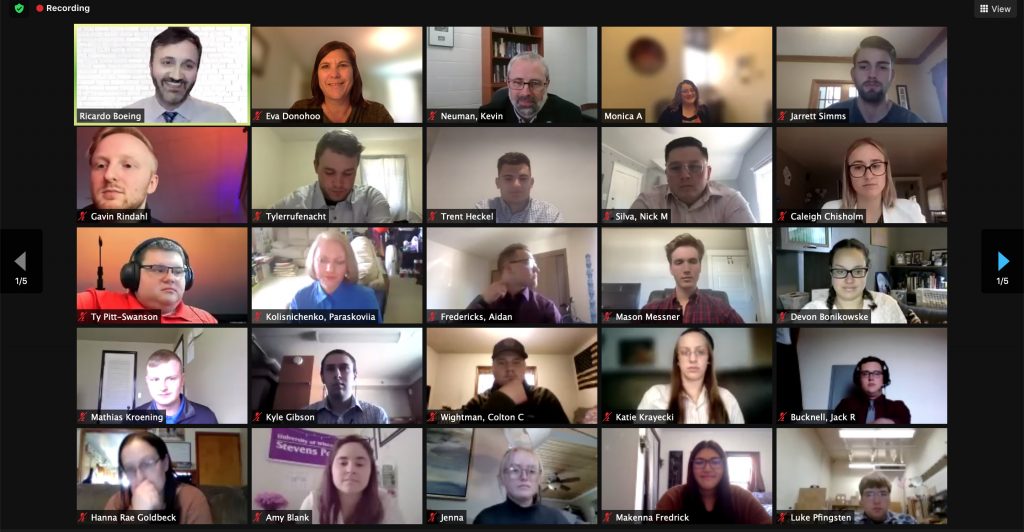 The largest group of interns in program history–59 students–presented about their internship experiences during the virtual UW-Stevens Point School of Business and Economics Internship Expo Tuesday, May 11. Interns shared about what their duties were, what they learned, how courses prepared them and more. Placement of internships ranged from small family-owned accounting firms to insurance corporate headquarters; some were remote while others attended in-person.
Representatives from our Corporate Partners Northwestern Mutual, Sentry Insurance and Skyward also presented about future opportunities and answered questions from students such as, "How can students stand out while interviewing, especially virtually?" and "What's the most important thing an intern can do that would lead to success throughout their internship?"
Photo Album | Flippingbook Program
SBE students are required to complete an internship before graduation, many complete more than one. These experiences create opportunities for growth and the development of new skills, and over 65% of our interns are getting job offers are a result of their internships.