Podcast: Uncover what's truly possible in your teaching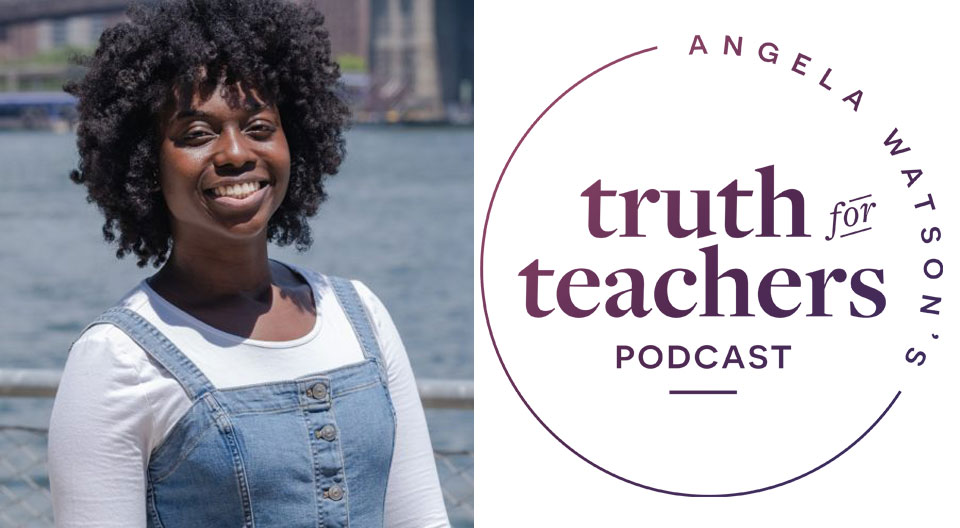 A candidate in the Doctor of Education (Ed.D.) in Educational Sustainability program at the University of Wisconsin-Stevens Point was a guest on a national podcast Oct. 3, 2021. Cohort 5 student Jay Benedith is featured on an episode of Truth for Teachers, a podcast transparently shares about the realities of K-12 teaching.
Benedith talks about how to push past limiting beliefs to uncover what's truly possible in your teaching. She addresses questions including:
Do educators' beliefs matter?
What are limiting beliefs and how do they affect our students?
How can you determine what is in your control?
Benedith is a progressive educator and a passionate equity leader in New York City. Through J. Benedith Coaching Services, she facilitates interactive workshops, 1:1 coaching sessions, and group coaching programs. Her coaching expertise is in helping Gen Zers, Millennials, and early career teachers manage their mindsets to achieve their goals. Over the past decade, Benedith has amassed a wealth of experience in education as a classroom teacher, an after school specialist, and an instructional coach.
Truth for Teachers is consistently ranked in the top three K-12 podcasts on iTunes, with over 5 million downloads. Each Sunday, a new episode is released to speak life, encouragement, and truth into the minds and hearts of educators.
The Doctor of Education (Ed.D.) in Educational Sustainability program at UW-Stevens Point is 100% online* and designed for working professionals from interdisciplinary fields in sustainability. The program will prepare graduates to be educators and leaders who hold a passion for transforming systems of teaching and learning. The curriculum is intended to provide students the opportunity to actively engage in coursework, research and professional practice in the field of sustainability. For the purpose of the degree, sustainability is broadly defined using the six core principles. Students can explore sustainability in one or more of these principles to personalize learning in the program.