Neale Fellowship funds amphitheater at local charter school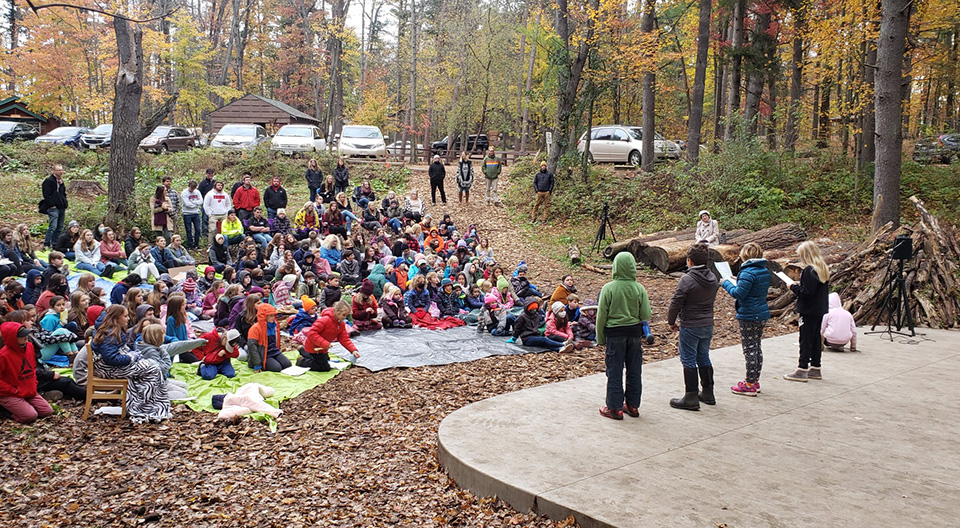 Thanks to a fellowship through the UW-Stevens Point School of Education, students at the Tomorrow River Community Charter School (TRCCS) will have a new outdoor performance space to showcase their popular plays that incorporates nature and blends into the natural environment.
The Oscar W. Neale Fellowship is providing $10,000 for the construction of the amphitheater at TRCCS, a Waldorf education school housed at the Central Wisconsin Environmental Station, a field station of the UW-Stevens Point College of Natural Resources in Amherst Junction.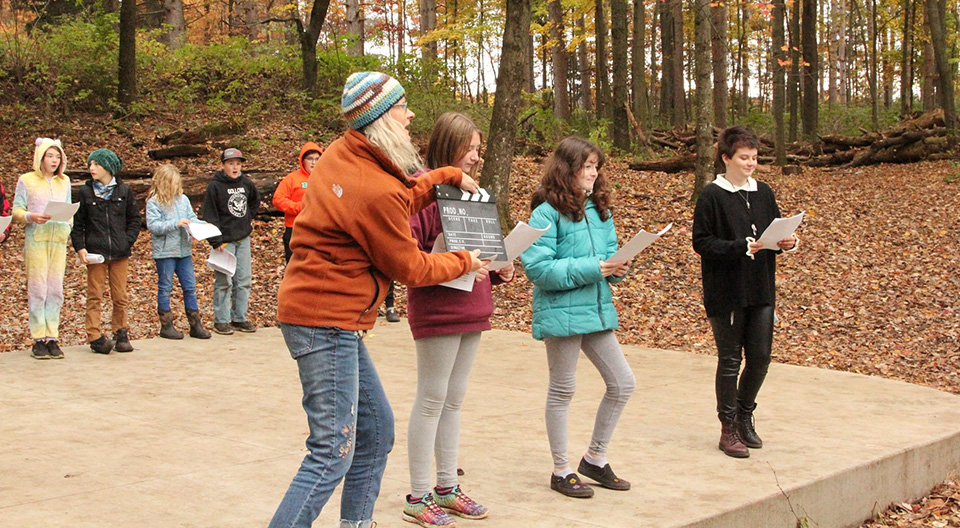 The unfinished amphitheater held its first event on Friday, Oct. 22 with a special cultural performance by Native American dancers and drummer. Then, TRCCS students in grades 4th-7th performed plays based on Native American stories and developed by UWSP Elementary Methods Block students. Three of these stories were introduced to the group by a Ho-Chunk storyteller. Others come from a book called Pushing Up the Sky: Seven Native American Plays for Children. [View Photos | WSAW Story | WSAW Video]
Throughout this semester, School of Education Assistant Professor Amber Garbe worked alongside Zoe Brown, instructor of Elementary Arts Methods, and Chamomile Nusz, founder of Tomorrow River Community Charter Schools, to connect UWSP pre-service teachers with the elementary students at TRCCS, including virtual rehearsals leading up to the performance.
"This is such an important project that helps all participants learn more about Native Sovereignty and the stories of the Indigenous people," said Nusz.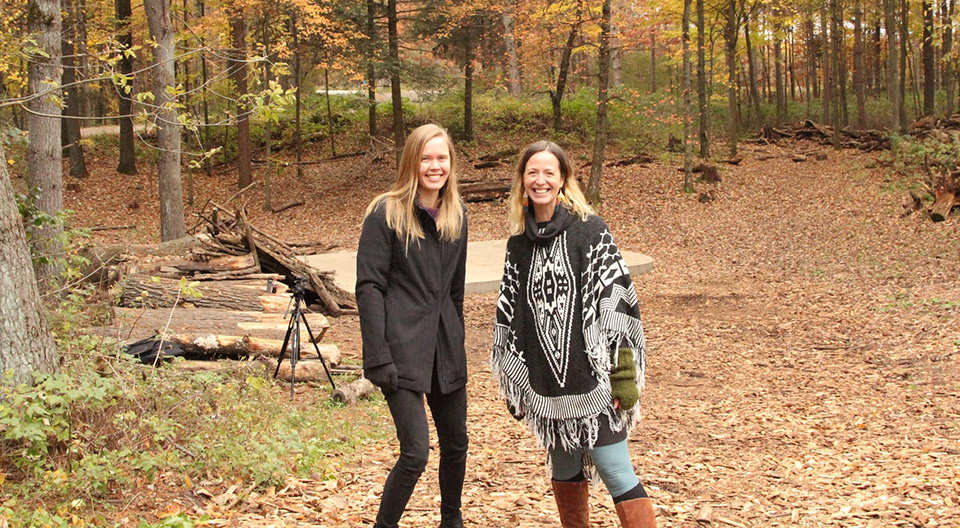 About the Oscar Neale Fellowship
Oscar Neale came to Stevens Point Normal School in 1917 and was Director of Rural Education until his retirement in 1944. He then ran and was elected to the Wisconsin State Senate for two, four-year terms. A dormitory on the UWSP campus was named for him. Oscar Neale taught the first picture study course in a public institution in Wisconsin and was an authority on picture interpretation. Mr. Neale authored many articles and two widely used texts, Picture Study in the Grades, published in 1925, and World Famous Pictures, published in 1933.
The family of Oscar Neale donated $2.4 million to UWSP to create scholarship programs, to sponsor the Oscar W. Neale Memorial Celebration of Teaching banquet honoring cooperating teachers, and to fund the Oscar W. Neale Fellowship that recognizes and supports outstanding collaboration between UWSP faculty and educators in Central Wisconsin.
Related News:
Collaboration connects elementary and university students to learn Native cultures (University Communications and Marketing)