UW-Stevens Point professor: Openness to new experiences linked to gifted, talented students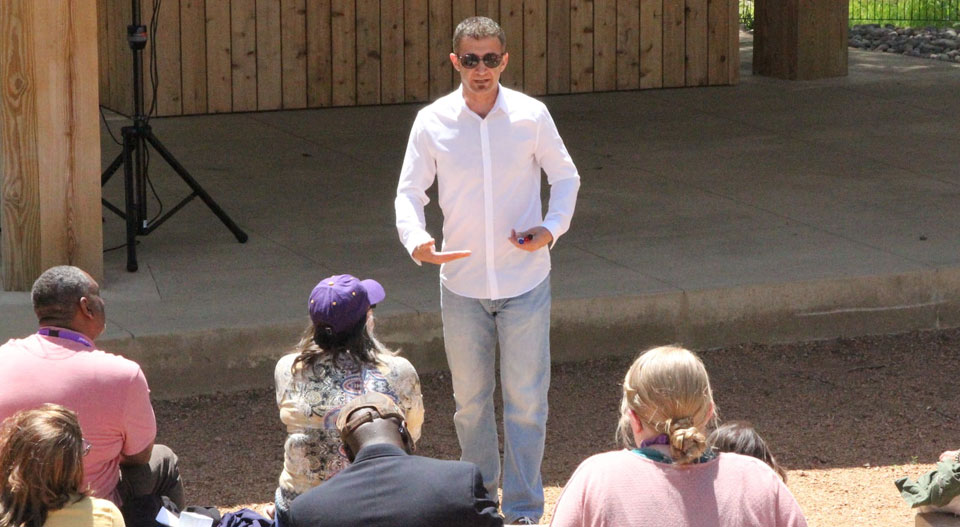 If you are more open to trying new experiences, it could mean you among the more creative and gifted of the world, according to a new study by a University of Wisconsin-Stevens Point education professor.
Assistant Professor Uzeyir Ogurlu, an expert in gifted education, analyzed the personality differences of gifted students using the widely used Big Five personality model for interaction with others. It includes extroversion, agreeableness, conscientiousness, neuroticsm and openness to experience. Gifted students scored higher in openness, as did creatively gifted adults and college honor students, he said.
"Openness to experience is a significant predictor of creativity and intelligence," he said. "This shows that gifted students are more open to new learning, discovery, exploration and curiosity."
Ogurlu and research partner Adnan Özbey, a gifted education researcher at the University of North Texas, used a meta-analysis method to study a sample of 8,000 people, including 3,244 gifted individuals, to compare the Big Five personality traits. Their analysis has been published nationally by the journal, High Ability Studies, and cited in Psychology Today and various online outlets.
Ogurlu hopes to use his findings to create effective experiences for the emotional and social development of gifted students, as well as highlight the similarities that gifted students have with others rather than focus on how some may label them as different.
"The findings of this study could debunk the misconception that gifted students have a maladaptive personality or social difficulties," he said. "Teachers could approach their gifted students without any biases, plus when they are creating educational opportunities for gifted students they could consider this social emotional pattern, not only focusing cognitive potentials."
He is also using the study to prepare his UW-Stevens Point students as future gifted and talented teachers who look at all aspects of learning.
"UWSP has an undergraduate course about gifted education, which most schools do not have," he said. "This is a great privilege for our preservice teachers and their future students. Results have shown that teachers who are trained on gifted education teach all students more effectively."
Next summer UW-Stevens Point will begin a gifted and talented education add-on certification graduate program for in-service teachers.
Parents of gifted students may also benefit from this study, he said, as they could adjust their expectations for their children as well as advocate for gifted education programs in schools that offer new experiences and cultivate creativity, imagination and out-of-the-box thinking.
"Scholars in gifted education are not trying to create an elite community," Ogurlu said, "but rather help these students with needs that are not often met in school settings."
News release courtesy of University Communications and Marketing