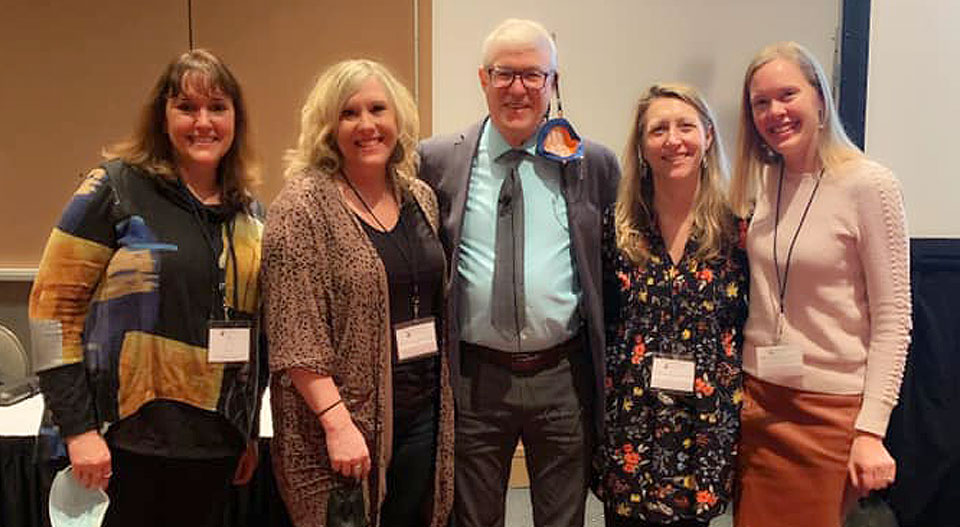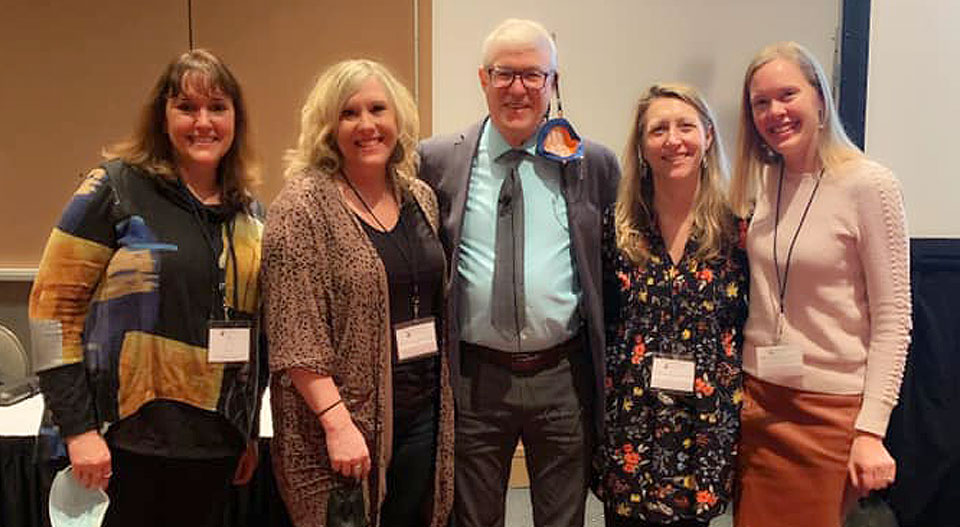 The UW-Stevens Point School of Education was well represented at the 2022 Wisconsin State Reading Association Conference as literacy faculty and staff Mary Kenas, Jackie Sernau, Stacy Gray, Amber Garbe and Sarah Beaulieu attended the event on Feb. 3-5 in Milwaukee.
Three faculty presented at the conference, which had a theme of "The Art of Literacy: Weaving Tapestries of Heart, Body and Soul."
Mary Kenas and Amber Garbe
Title: Synthesizing Research with Practice
Description: Dr. Nell Duke, from the University of Michigan, has said, "The focus is not just on what we teach, but how we teach it." In this session, we will review research of Dr. John Hattie, Dr. Bruce McCandliss, Dr. Nell Duke, and others, and provide practical steps to synthesize the research for effective, efficient, and equitable reading instruction. Ways to implement formative assessments and observations to diagnose what your students' needs are, and how to meet those needs, will be presented. Video clips and hands-on activities will be utilized.
Sarah Beaulieu
Title: Interactive Writing Turned Digital!
Description: Digital literacy strategies explore diversity and culture in a community of learners. Learn about Sutori and other digital tools to support the facilitation of interactive writing as a dynamic instructional teaching method where you can transform your lessons into collaborative learning experiences with all of your students. As a participant, experience an interactive writing lesson designed to engage students with purposeful writing; whether they are physically in your classroom or at your fingertip with an interactive writing lesson focused on: WHO AM I?