Fernholz's literacy work in Nicaragua leads to CPS Faculty Heroes Award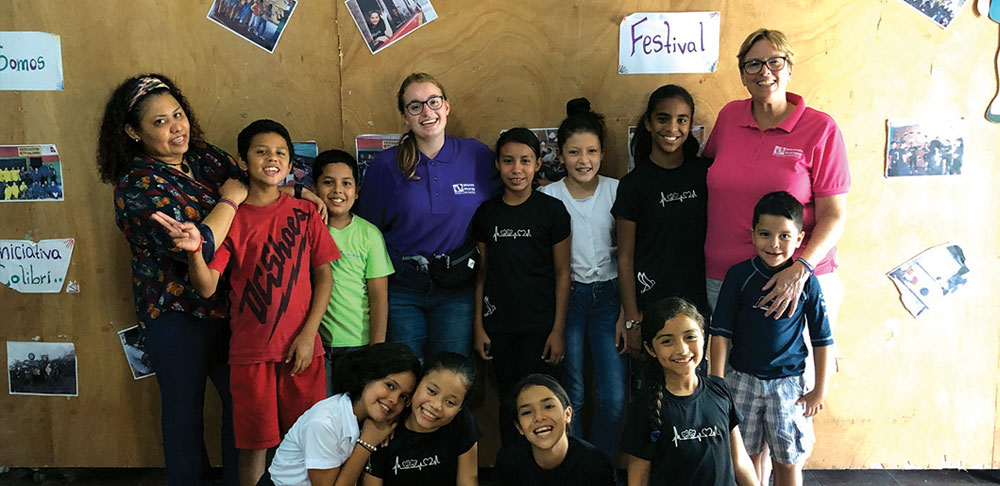 Since 2015, Lynda Fernholz from the UW-Stevens Point School of Education has served in a leadership capacity with several non-profit organizations to increase the literacy proficiency rates of children and adolescents living in rural communities in Nicaragua. She travels to Nicaragua frequently to provide teacher training for Nicaraguan adolescents and adults who teach literacy skills and strategies to children ages 5-12. Libraries are the center of activities in these small rural communities, including "Lynda's Library" which opened in 2019. Both the women and the children of this rural community come to the library for books, art projects, games, cooking classes, sewing, while creating a sense of empowerment through learning. Lynda works with elementary children throughout Wisconsin to create photo books, drawings, and picture books to donate to this library. Lynda's work helps honor the uniqueness of all learners and actively demonstrates the knowledges, skills and dispositions of effective teachers positively impacting our diverse world.
For her efforts, Lynda was presented the 2022 CPS Ethel and Ward Family Faculty Heroes Award. Watch her story!