Dietetics graduates matched with internships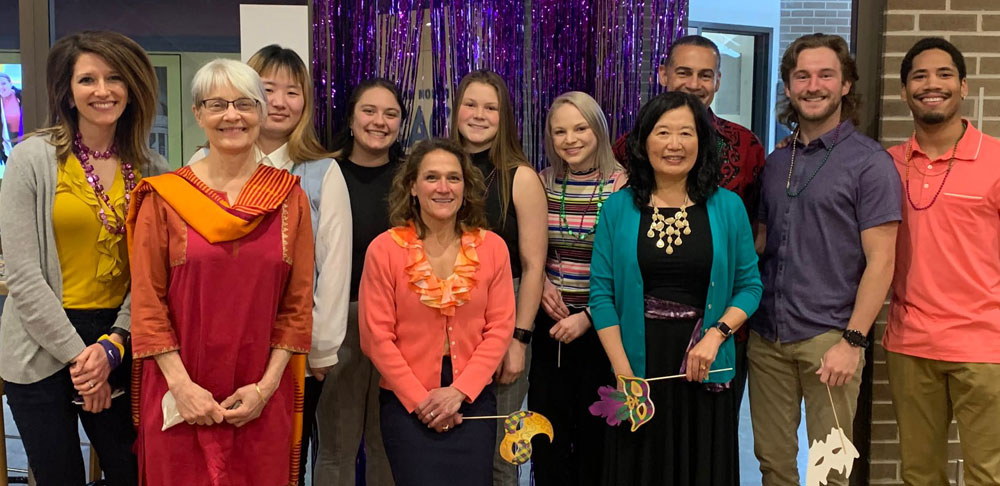 It was a perfect match this spring as all seven dietetics students from UW-Stevens Point who applied for a dietetic internship were successfully matched for their 1,200-hour supervised internship that is a necessary prerequisite for becoming a Registered Dietitian.
Six students will graduate in May, while one graduated from the program in December 2021. This year's 100% placement rate for these competitive nationwide dietetic internships is well above the national rate.
The Academy of Nutrition and Dietetics facilitates matching for dietetic internships (DIs) through a computerized process. An applicant is "matched" with the highest ranked program that offers the applicant a position. In this way, computer matching helps applicants to obtain a position in the DI of their choice and helps DI programs obtain the applicants of their choice. It eliminates premature decisions by programs about applicants and acceptance at multiple programs by applicants. Computer matching occurs using the applicant's prioritized list and the programs' prioritized lists until all possible matches are complete.
To apply to a dietetic internship, individuals must complete at least a bachelor's degree and Accreditation Council for Education in Nutrition and Dietetics (ACEND)-accredited coursework requirements. Currently, all DIs must provide at least 1,200 hours of supervised practice. This is usually completed in 8-24 months depending on the availability of a part-time schedule or requirement of graduate credit. Individuals completing the program who are verified by the program director are eligible to write the CDR registration examination for dietitians.
Abigail Voge '21
Mount Mary University
Milwaukee, Wis.
Isaiah Baker '22
Viterbo University
La Crosse, Wis.
Focus: Community and Clinical
Sara Dick '22
NutraCo Dietetic Internship
Holmdel, N.J. (remote)
Andrew Haffelder '22
Combined M.S. in Nutrition/D.I.
Concentration: Sports Nutrition
University of St. Joseph
West Hartford, Conn.
Brookelyn Heiss '22
Army-Baylor University
Master's Program in Nutrition (MPN)
San Antonio, Texas
Maddy Parmentier '22
MS in Public Health Nutrition with DI
Keene State College MSDI
Keene, N.H.
Jade Romatowski '22
Sodexo
Minnesota/North Dakota Region
Concentrations: Diabetes and Critical Care