UWSP earns National Wellness Institute's Circle of Leadership honor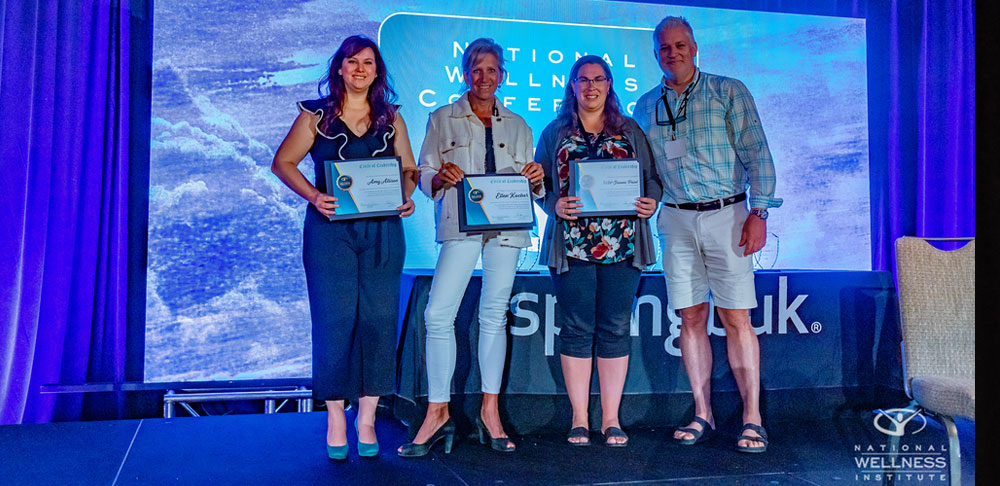 Known as the birthplace of wellness, UW-Stevens Point became only the second university to receive the National Wellness Institute's Circle of Leadership Award distinction. Jennifer Hess and Prof. Brian Krolczyk accepted the honor at the 2022 National Wellness Conference in Orlando. UWSP and the National Wellness Institute have a long history of collaboration, including the current UWSP/NWI Health and Wellness Coaching Certificate.
The NWI Circle of Leadership provides the National Wellness Institute with a forum for recognizing outstanding individuals and organizations for their contributions to the field of wellness and, specifically, for their efforts to support the National Wellness Institute and its mission. Inductees serve as ambassadors for NWI and its programs and assist in spreading the wellness message throughout the world. NWI Circle of Leadership inductees exhibit a history of service and leadership in the health and wellness promotion field; make significant contributions to the National Wellness Institute and the National Wellness Conference; and engage in practices that advance and promote health and wellness.