Matesi Presents at Women in Business Luncheon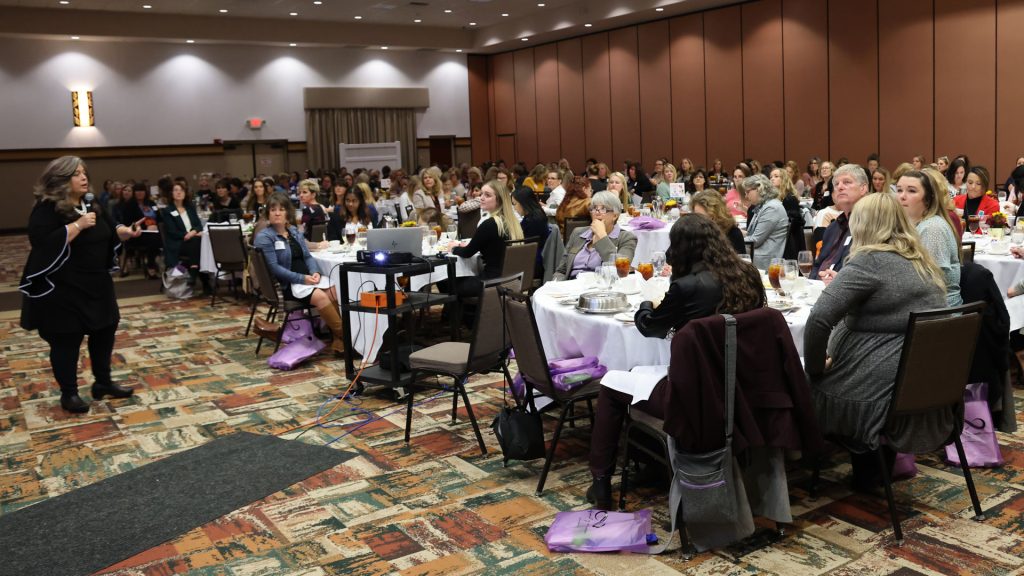 A sold-out crowd heard from UW-Stevens Point Associate Professor of Management Lyna Matesi, Ph.D., at the 2022 Women in Business Luncheon on Thursday, Sept. 29, hosted by Portage County Business Council. The event provides an opportunity for women in the Central Wisconsin area to network safely, talk about issues that affect their daily professional lives, learn something new and have fun doing it. Matesi presented "Cultures, Imposters and the Rise of Women in Every Sector" and challenged attendees to strategize about the role of women in the future of Central Wisconsin. [View Photos | Download Presentation ]
Program Description
Until 1972, there were no female Fortune 500 CEOs. As of today, 37 Fortune 500 companies have female CEOs. Although women are about 51% of the U.S. population, they currently only comprise about 8% of the list of those who lead Fortune 500 companies. According to Lindsay Kaplan, co-founder of Chief, there are 5 million executive women in the United States right now – women who are ready to take the helm of companies, to serve on boards, to run for office.
Using the lens of law, culture, and language we will discuss the future of women's leadership. We will celebrate what we have achieved and give voice to the good work ahead as we remake the world together. This is our time, our design, our future.

Together at this Women in Business event we will:
Clarify the impact of culture on our identities as women
Learn how to reframe the notion of imposter syndrome
Identify the personal and regional success of women that we want to leverage
Strategize about the role of women in the future of Central Wisconsin
Prepare to invest in our personal brands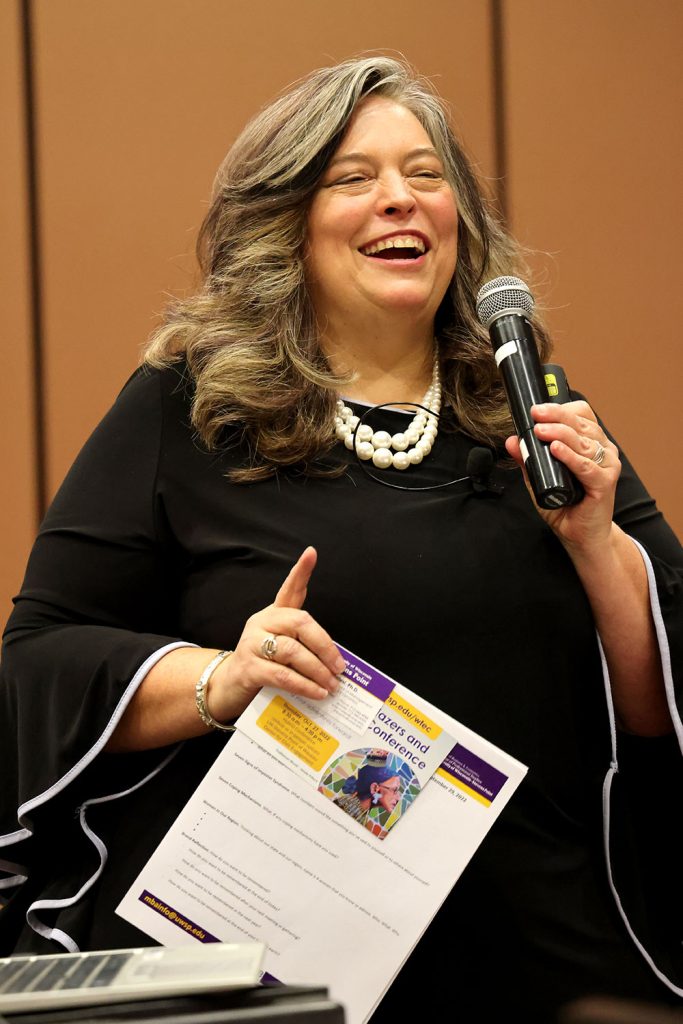 About the Speaker
Lyna Matesi developed her leadership skills in the cellular telecommunications industry, where she was challenged to lead others in navigating significant, ongoing industry disruption. Over the last 25 years, she served in change management, leadership development, and curriculum development roles at U.S. Cellular and business planning, project management, and communication technology roles at Motorola. Lyna has extensive experience coordinating large-scale, high-profile program and teams across Asia, Europe, and the United States. She designed and facilitated a wide variety of leadership and management programs for thousands of corporate, academic, nonprofit, and government leaders in top and middle management positions.
She currently directs the MBA program at UW-Stevens Point, teaches professional and academic courses, serves as an On-Call Facilitator for the Center of Creative Leadership, and is invited to speak with leadership teams in for-profit, nonprofit, and government organizations. Lyna also provides executive coaching for women who want to unleash their power.