UWSP STEM Career Day stirs excitement in Health Sciences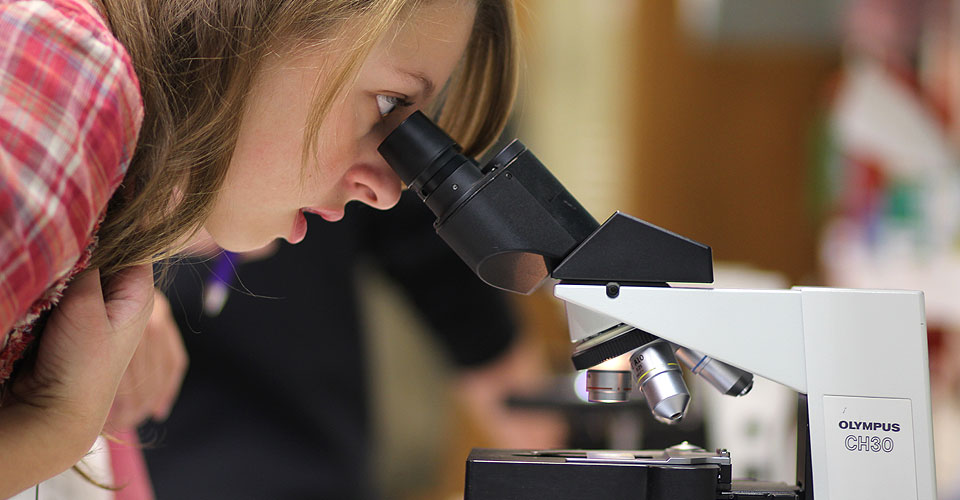 Some are fans of "CSI: Crime Scene Investigation," while others have a relative who is a nurse, but no matter how they became interested in the medical field, high school students from throughout Wisconsin had the opportunity to experience a medical investigation lab at the UW-Stevens Point STEM Career Day on Friday, Nov. 4.
School of Health Care Professions professors Jodi Olmsted, Mitch Rasmussen and Marge Tiry assisted as students worked their way through stations to solve a medical mystery using clues given and lab results obtained from hands-on exercises. UWSP students Matthew Eliason and Courtney Spier also assisted at stations during the session. View photos from the session on Flickr.
UW-Stevens Point STEM Career Day is a precollege and enrichment conference to introduce students in grades 9-12 to careers in science, technology, engineering, and mathematics. Students chose from a selection of STEM workshops that offered a variety of different hands-on and discussion activities, presented by a STEM career professional from on or off campus.
The program showcases UW-Stevens Point's STEM departments, its campus, and provides students with a better understanding of the numerous careers opportunities available to them in STEM.