UW-Stevens Point students help with weight-loss resolutions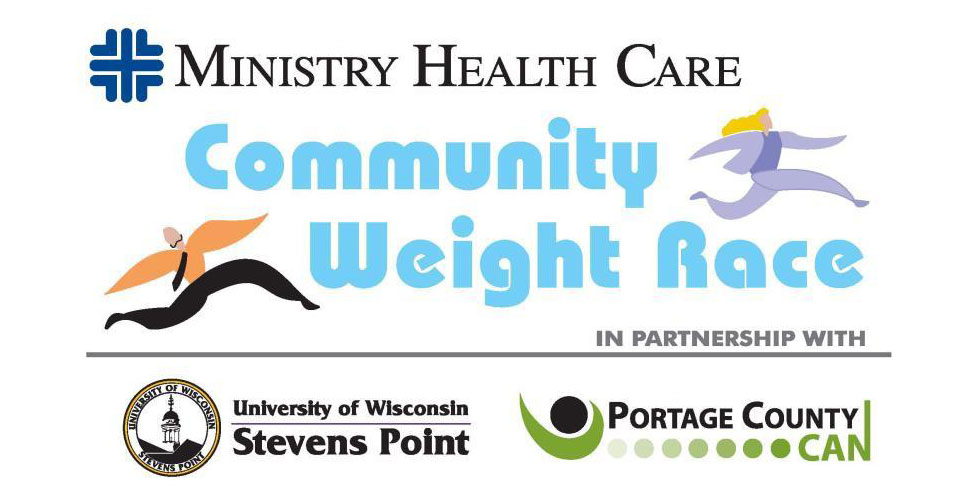 Students at the University of Wisconsin-Stevens Point are working to help members of the community meet their New Year resolution weight-loss goals.
UW-Stevens Point School of Health Promotion and Human Development (HPHD) and School of Health Care Professions students have been working with Ministry Health Care since last fall to organize the fifth annual Ministry Community Weight Race (CWR). The competition offers individuals or teams of three to five participants a chance to compete to lose the most weight and waist circumference through healthy lifestyle changes.
The competition will kick off on Thursday, Jan. 12, from 6-7:30 p.m. in the Alumni Room of the Dreyfus University Center on campus, featuring keynote speaker Carole Carson, author of "From Fat to Fit: Turning Yourself into a Weapon of Mass Reduction."
The race runs through April 21 and offers weigh-ins and educational presentations that focus on lifestyle changes. Healthy Habit sessions continue through the end of the year to help participants maintain their weight loss.
"I'm excited to have a part in helping the Stevens Point area become a healthier community," said Song Xiong, a UW-Stevens Point dietetics student who will be among those utilizing their classroom skills to help take weigh-in measurements and facilitate the educational sessions.
"The Community Weight Race is an opportunity for HPHD faculty and students to donate their knowledge, skills and energy to helping local residents make healthy lifestyle changes," said Annie Wetter, an associate professor and chair of HPHD. "Our students are preparing to become clinical and public health professionals like those at Ministry and Portage County CAN, who bring the CWR to the community. Our students thus gain vital hands-on experience that makes them better skilled and prepared to enter their health profession. In addition, HPHD faculty and students enhance the services CWR provides participants, such as lifestyle coaching and fitness assessments. This partnership is a win-win for everyone."
The Ministry Community Weight Race was founded by Traci Smet, an athletic trainer with Ministry Point Sports Medicine Center. She is also an accredited clinical instructor for UW-Stevens Point athletic training students and an assistant coach with the UW-Stevens Point women's rugby team.
"This program would not be as successful without our partners, UWSP and Portage County CAN," said Smet. "These partnerships give participants many opportunities to achieve their weight loss goals. We are all in this together, and there is nothing more I would like to see then a community effort in fighting obesity."
Pre-registration can be completed at ministryhealth.org/CWR. For more information on the Community Weight Race, contact Smet at 715-346-5416 or traci.smet@ministryhealth.org.