Grant Spurs Development of Technology Center at UW-Stevens Point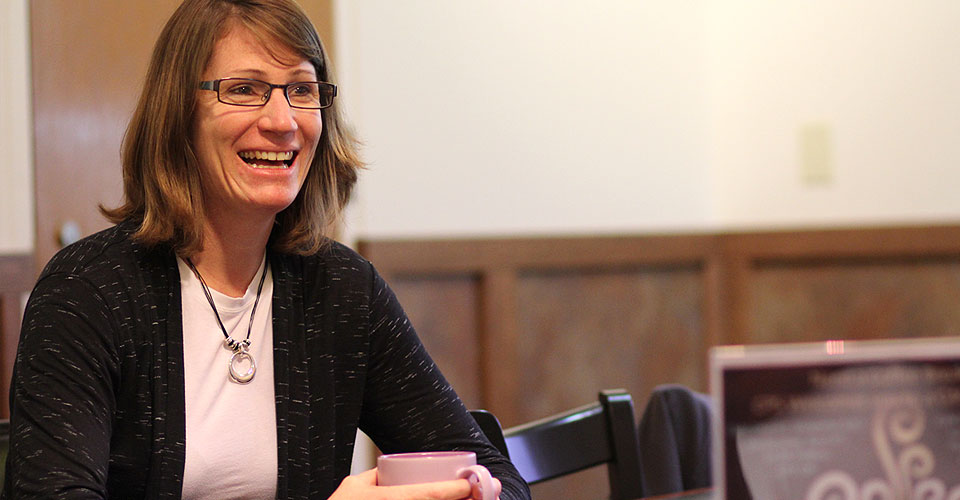 An exciting new development has arisen for the College of Professional Studies at the University of Wisconsin-Stevens Point after successfully acquiring a Wisconsin Technology Grant in the amount of $75,000 to develop the Center for Collaborative and Interactive Technologies (CCIT).
The College of Professional Studies is committed to the development of faculty and students who are equipped with the skills necessary to engage their students and promote high academic achievement through the use of technology. These skills will be facilitated through the development of the CCIT, which will provide a space for learning and utilizing current interactive technology.
"The timing is perfect," said Marty Loy, dean of the College of Professional Studies. "This grant gets us started in a direction that we wanted and needed to go. The CCIT will provide a "technology playground" where our students can explore and learn, and where faculty will get better at integrating technology into their courses. This, in turn, will expand our outreach to our higher education and business partners from across the region."
Effective collaboration between the UWSP faculty and staff, pre-service teachers, and practicing teachers, through interactive technologies, will create a diverse learning community equipped with the skills necessary to support continued growth in a rapidly changing digital environment. This comprehensive technology learning community will be a model which graduating teachers can seek to employ throughout the state as they gain placement.
The development of the WTI grant will be under the direction of Prof. Kristi Roth, Ph.D., director of physical education, who was recently named director of CCIT. "While working collaboratively at the CCIT, UWSP faculty and students, along with local school districts, will learn to utilize technology to have a positive and immediate impact on education," said Roth.
The CCIT will be housed within the College of Professional Studies and provides a variety of services including:
Provision of a facility which allows students, faculty, and staff to access interactive technology during open lab hours and for scheduled classes, meetings, and trainings
Coordination of a "Tech Select" Initiative with a group of 11 "Tech Select" Faculty mentors (3 from the School of Education and 1 from the other Departments within the College)
Assistance with infusion of technology outcomes and outreach within "Tech Select" courses
Administration of ongoing needs assessment, observation of teaching, and review of syllabi to determine infusion needs and implementation
Development of Webinars on teaching strategies for training for teachers throughout the state and faculty within the college
Provision of workshops in educational technology (for example: utilization of websites, Moodle/D2L, tablets, Interactive whiteboards, software, social media, cloud based technology and applications) for teachers and faculty
Facilitation of remote observation of area teachers as they teach for pre-service training
Design of Teaching and Learning Podcasts for faculty
Facilitation of TelePresence and Blackboard collaborate for distance education courses, workshops, and student teacher supervision
 Utilization of lecture capture within multiple programs in the college for outreach and marketing.
The Wisconsin Technology Initiative grant is made possible through the generous support of John and Tashia Morgridge. The Wisconsin Technology Initiative provides grants to K-12 schools and other educational facilities that are committed to effectively integrating instructional technology into their learning environments.
"The opportunities made possible through WTI and the College of Professional Studies are abundant and exciting," said Roth.
Loy believes, "Kristi brings a unique blend of expertise in educational technologies as well as experience leading faculty development activities.  I am certain that she will put the grant to good use. "
To learn more about the Wisconsin Technology Initiative, visit https://www.wisconsintechnologyinitiative.org.