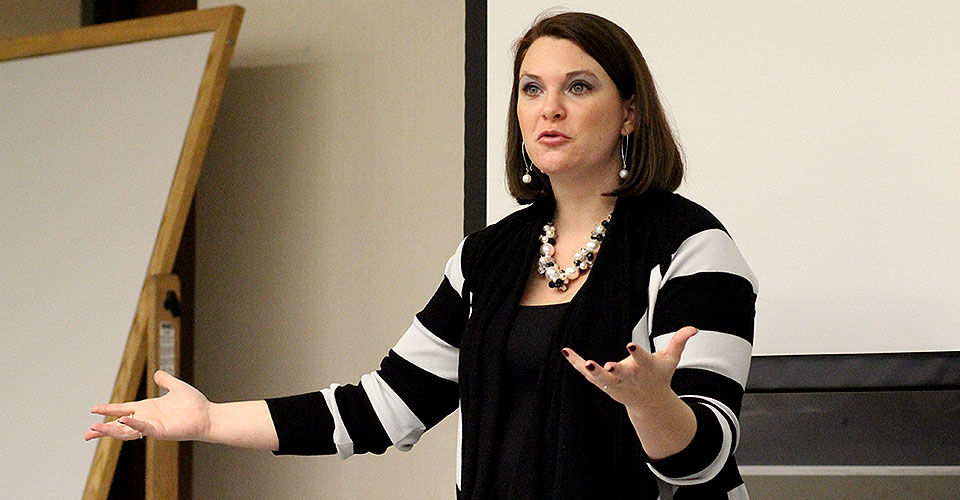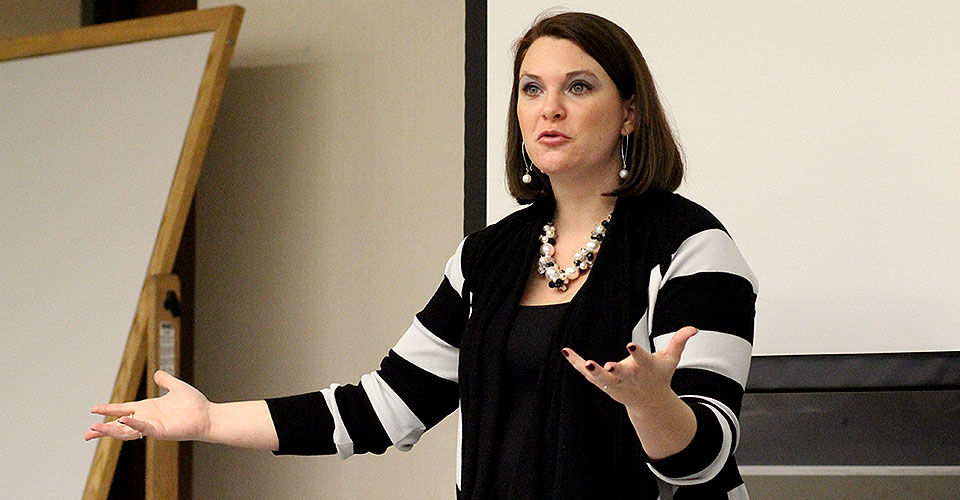 What started out as a $6/hour part-time job filing paperwork to make money for Spring Break quickly turned into being named company president and owning 26 percent of the company. That's the success story alumna Tracie Roberson '06 shared with UW-Stevens Point business students Friday, Feb. 22.
The business administration and communication double major went from working a few hours a week at Rudy Rack, a manufacturer of display and storage systems for bicycle retailers, to now running the $2 million business, all before the age of 30.
As a student, Roberson also had internships at Target and American Express, but fell in love with the small manufacturing company in Plover. Rudy Rack has since moved into a spacious facility in the Stevens Point and has 2,000 customers worldwide under her direction.
Roberson had great advice for current students, comparing a finding a career to dating, "Try out different jobs; if you're not happy, don't settle." She also recommended reading "The Goal," a business novel about overcoming the barriers to making money, that she read in one of her business courses and again as a professional. Strategies she learned in "The Goal" helped Roberson save Rudy Rack 65 percent in production costs, leading to her promotion from general manager to company president.
Other bits of advice Roberson shared included:
Don't ever burn a bridge
As a manager, take all the negative and share all the positive
If you like a company, contact it and ask for a position
Study abroad and travel, it will help you communicate in international business