See UWSP in 3D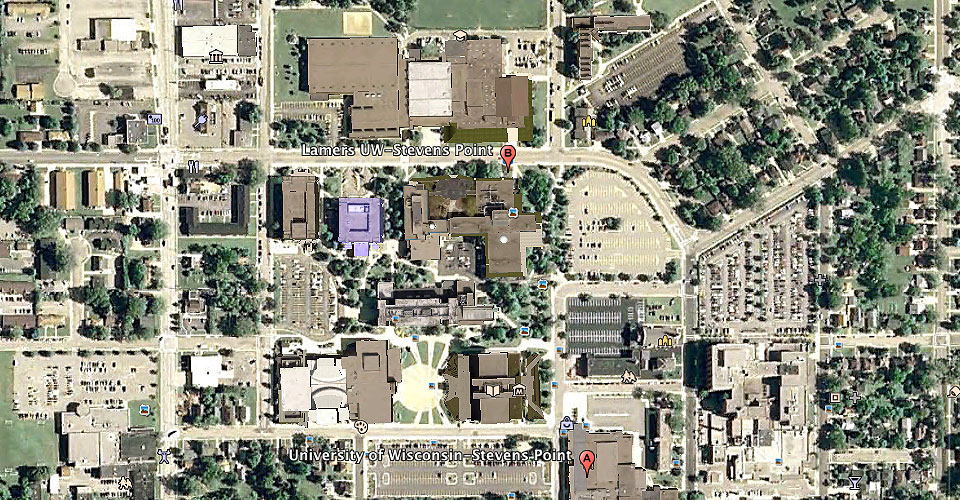 Being able to virtually visit the University of Wisconsin-Stevens Point campus just became a little more real thanks to the Facilities Planning office and three students.
UWSP interior architecture students Lauren Hawkes and Sandra Rueda-Hernadez, along with Nick Krupp, a land use planning major, created a 3-dimensional model of UW-Stevens Point buildings in Google Earth. The model can be used for orientation and planning purposes and has links within Google Map and Google Satellite. UWSP is the first campus in the UW System to be complete to this extent.
To view the model, you will need Google Earth installed. When installed, type UW-Stevens Point in the search box to be taken to the campus. The 3D Building box needs to be checked to view the model.