Students use osmometer to study hydration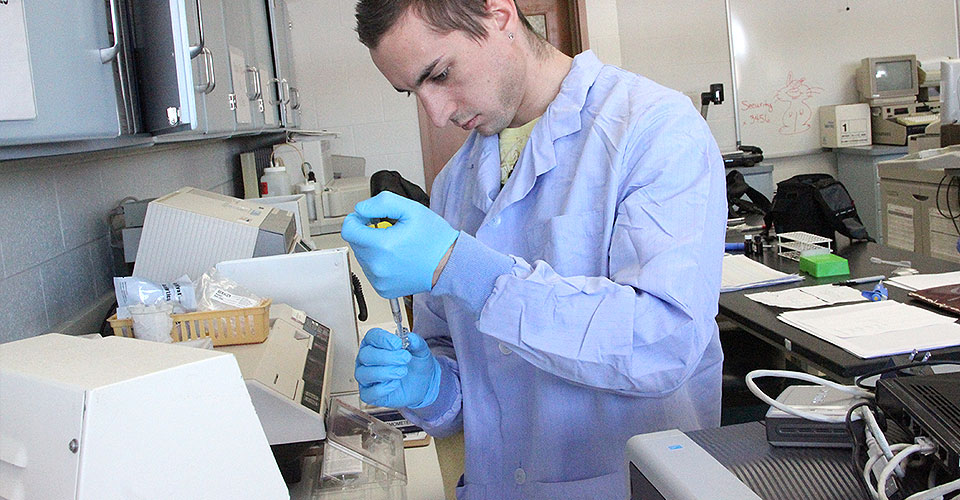 Students in the clinical laboratory science program at the University of Wisconsin-Stevens Point will now be able to measures the body's electrolyte-water balance thanks to a donated osmometer from Advanced Instruments, Inc.
This type of analyzer is used in many hospital laboratories to perform osmolality determinations. Osmolality values are used for many different reasons, some of which include determination of hydration status or ingestion of toxins such as ethanol or ethylene glycol.
Students in CLS 405 Clinical Chemistry are using the osmometer while studying electrolytes and water balance in the body. Students in this class are in their final semester on campus before starting their clinical internships and many will encounter this very analyzer and test in their clinical experience.