British Icons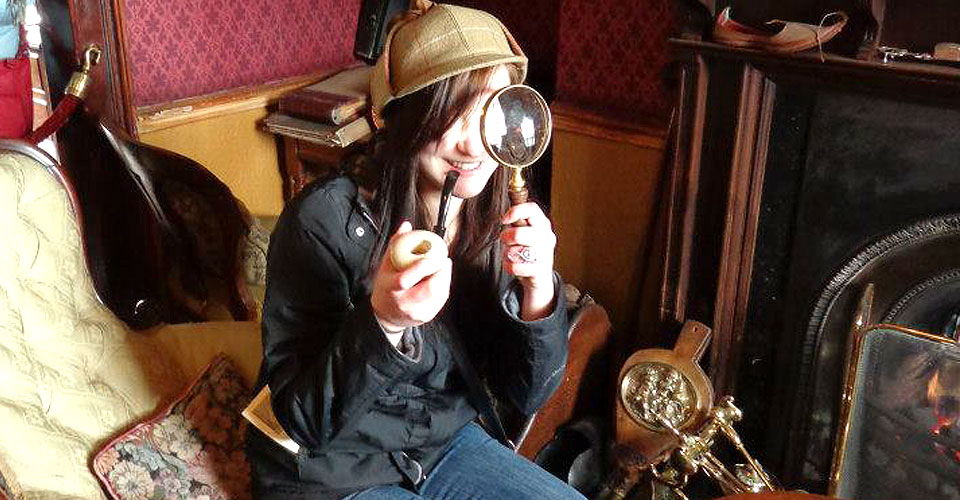 Before coming to London, I was vaguely familiar with the pop culture sensations of The Beatles, James Bond and Sherlock Holmes, but I had no idea how important they were to British culture. People here take their heroes seriously, whether they are fictitious or not, and I was a little bit surprised. In almost all of my classes here we have talked extensively about Bond and Sherlock and their novel origins. These two have been taken from their literature roots and moved onto the big screen for the whole world to enjoy. If you watched the Olympics last year, then you probably saw the James Bond escorting the queen advertisement. You would be hard pressed to find a person here that doesn't love Bond!
I've found that people here identify with these sensations of pop culture because they really epitomize what "Britishness" is. They are all smart, suave and successful with a little edge of that stoic appearance all Brits seem to have. It's easy to find hints of these cultural icons all over London; in fact, I live only a few streets down from 221 Baker St. where Sherlock Holmes resided in Doyle's novels. Even better is finding all the pubs and shops that have connections with these famous London residents. There is a famous little pub that John Lennon used to frequent and if you happen to pop in, you can see many telling pictures of him with staff, customers and other famous friends.
London really is the place to be to explore these worldwide icons and I love that people here take such pride in their pop culture.
-Olivia
Olivia Ramsfield, a junior majoring in business administration and English at UW-Stevens Point, is blogging about her study abroad experience in London.