Je Veux McAroon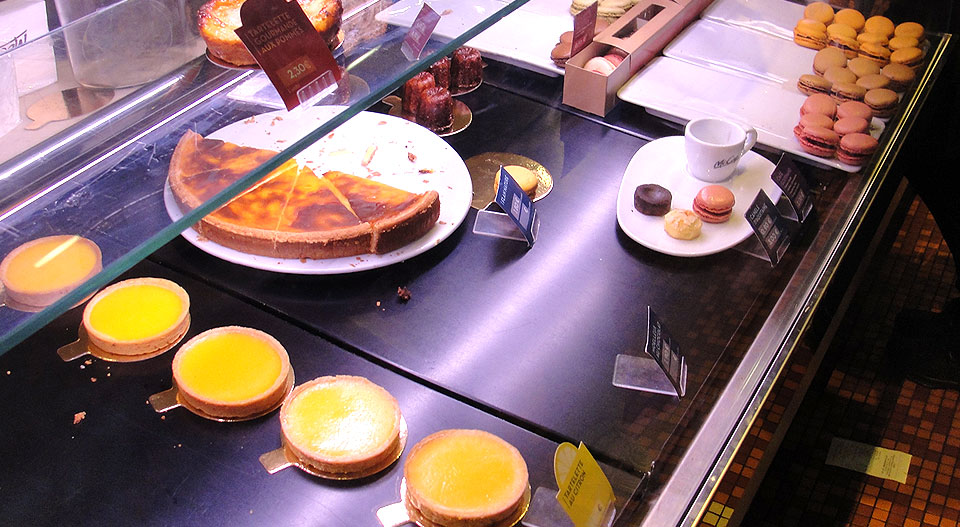 They serve macaroons at McDonald's in France. No kidding; we couldn't believe it! Just to clarify we only went into McDonald's in Paris in the first place because we heard about the macaroons and just had to try. Now I'm no macaroon connoisseur, but we had one in the group and she said they were actually pretty legit. I thought they were delicious! The whole experience was crazy; I posted one picture from the bakery case at this McDonald's–it's really haphazard compared to other bakeries in Paris, but it's still pretty crazy that they have a legitimate bakery at McDonald's here. Anyway, enough about Micky D's.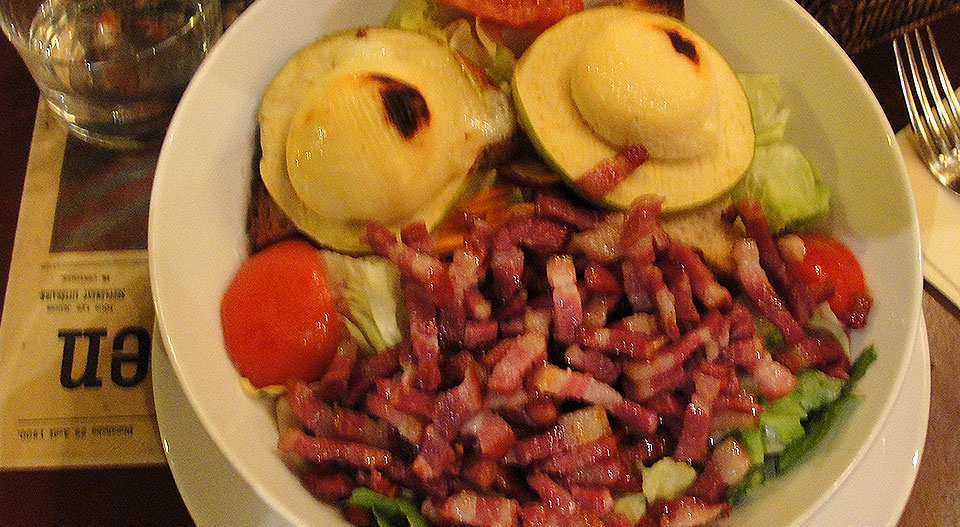 Unfortunately, we actually had some disappointing experiences at other restaurants. At one, two of the girls only ordered hot chocolate, so the waiter just disgustedly threw their belongings to the side, ripped the table cloth and cutlery off of their table and stormed away. The food turned out to be unsatisfying and overpriced. The hot chocolate was delicious though, I'll give them that. At another restaurant, we were half way through our salads when Cherish found a hair lodged under a piece of smoked salmon that definitely did not belong to her. Well the salmon belonged to her, but not the hair. That kind of threw the experience off at that place as well; every time someone came out of the kitchen I kept thinking "Was it you?" Anyway, my food was tasty at that place–a goat cheese and apple sandwich and a bacon salad. Nice flavor combinations–savory and sweet… Goat cheese just melty enough to contrast with the crisp apple slice … Mmmmm. Believe it or not though, there was more to the experience than a goat cheese and apple sandwich.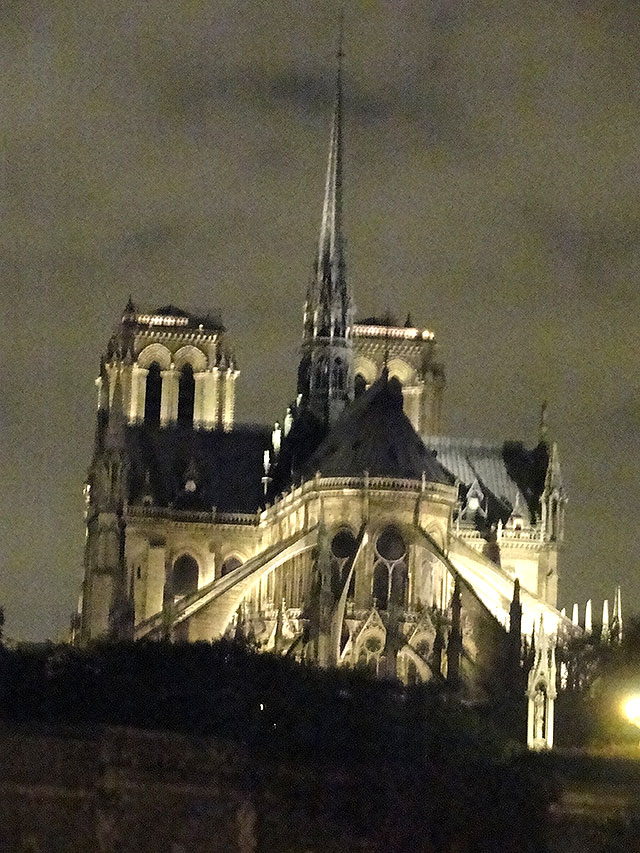 First off, one thing that really seemed to strike everybody was just how strange it is to be in a country where your language is not spoken primarily. You can't read street signs, menus, newspapers, nutrition labels or most anything else. It's difficult communicating with waiters or getting directions. And you just feel like a total outcast. Every time I tried to communicate with someone at a store or restaurant, I wanted to apologize, like, "Sorry, I shouldn't be here." I used profess the somewhat ignorant belief that Mexican people coming to America should just all learn English, but I think this experience has made me rethink my stance on that. Why not just put Spanish on the labels too; it's not like it's hurting anybody. Plus, most people don't have time to just pick up and learn a new language.
Altogether, Paris was beautiful. Included in our trip was a night-time boat cruise, multiple walking tours, a visit to the Notre Dame Cathedral and a trip to the Louvre, where the Mona Lisa is housed along with loads of other masterpieces. The place is unbelievable! It's humbling to be surrounded by such expansive beauty as the Eiffel Tower, cathedrals, massive marble arches and world-renowned paintings.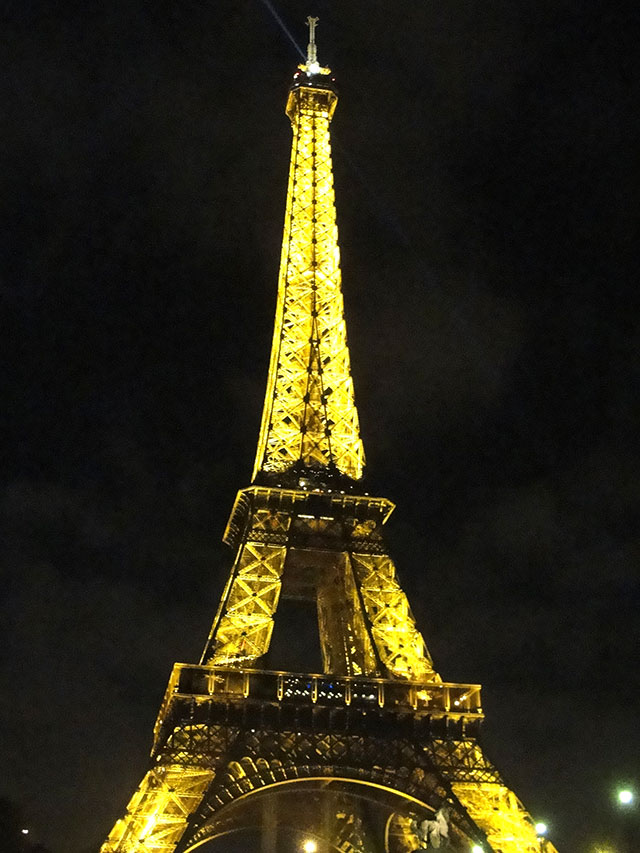 Also, it's nice just to walk through the city and get a feel for things outside of the main tourist attractions. Lindsey, Cherish and I hiked three miles across the city to pay a visit to Jim Morrison's grave. I mean, it was a grave, but along the way we just got to see some awesome architecture and monuments and feel what the streets of Paris are like. It was also just a great opportunity to reconnect with a few of the UW-Stevens Point students I haven't spent time with for awhile and also meet some new students from other London universities.
I'm very thankful for the experience on the whole; there is certainly a great deal to see and experience in Paris and we didn't even scratch the surface. It would be a nice place to make it back to, but if not I'm grateful to have least have seen it at least once. To be honest though, the one thing I'll always remember is those macaroons. Bon jour.
-Lee
Lee Bartnik, a senior at the University of Wisconsin-Stevens Point majoring in dietetics, is blogging about his study abroad experience in London.