Ch-Ch-Ch-Changes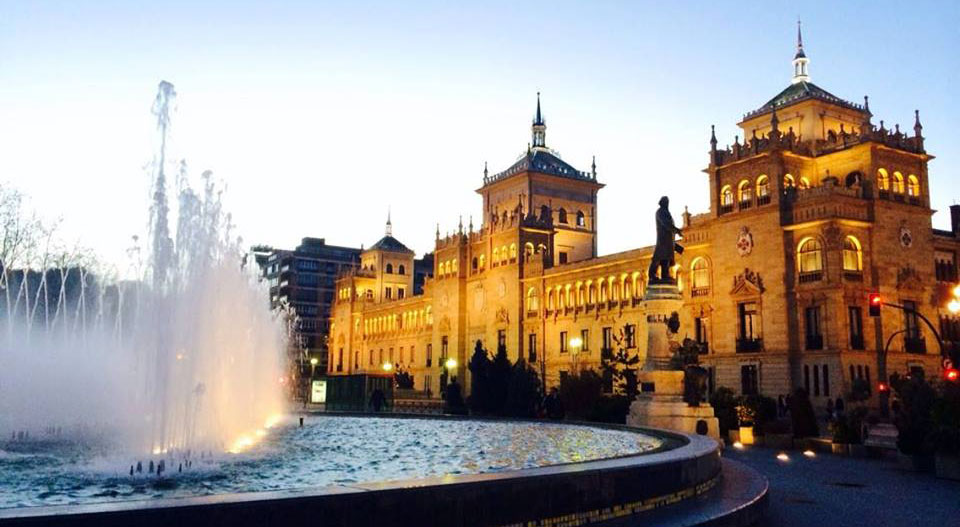 Being in a new place obviously means a slur of change, as singer David Bowie sings about in the well-known song "Changes" as referenced to in the title (you should probably listen to it while you read this, it's more entertaining). Customs and culture are going to be different, and the lifestyle will take some time to adjust to no matter where you find yourself. Many people home have questioned what's different about Spain vs. home, so I thought after a month of being here, I'd fill you in. These are simply observations, in no way do I see one way of life better or worse than the other! Enjoy.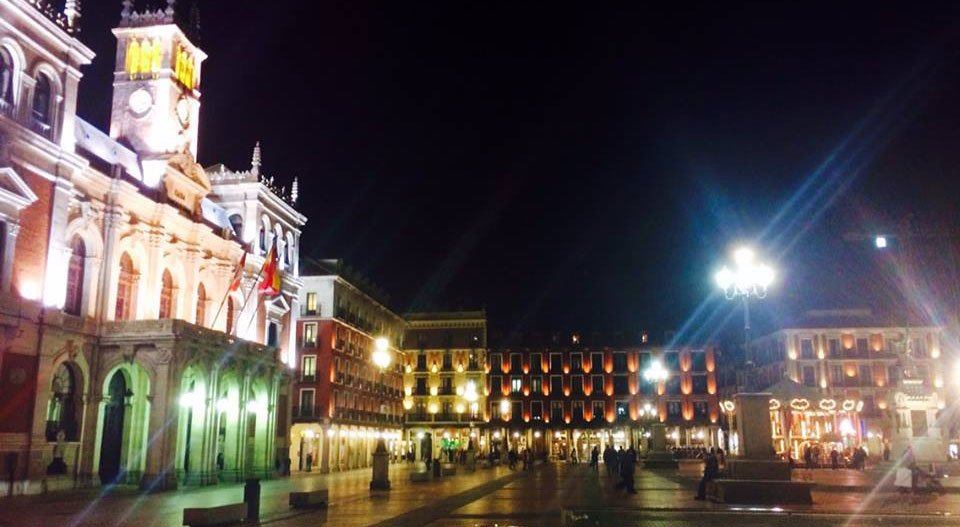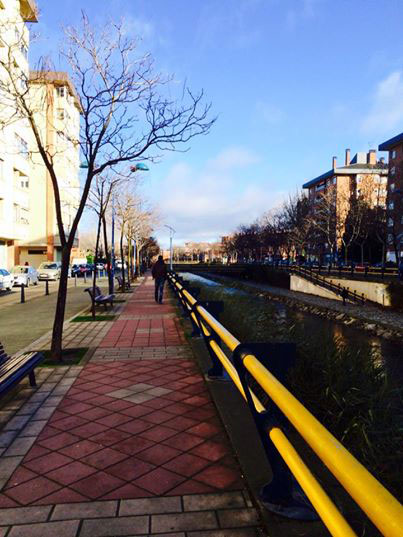 Spaniards Walk
When you want to hang out with friends, your boyfriend/girlfriend, etc., a very popular activity choice is to simply go for a walk or paseo. You then meander around the city together and chat. Many couples walk arm in arm (many elderly, too, which is adorable), slowly through the city. The custom is to walk towards the Plaza Mayor of the city and then walk back. Plaza Mayor is the center of any city where the 'life' is located. Usually, around 6:30 p.m. there are lots of people on the street walking and window shopping. It's romantic in my opinion, since walks like this are a rarity in the US, think of the equivalent being a Sunday drive.
Sense of Community
The sense of community here feels a bit different then back in Wisconsin. Families are very close and important for a Spaniard. It's normal for students to live with their families until the age of 30. While it's normal for U.S. students to move out to go to school, that's not common here. Many students go to school in their same hometown to study and live with their parents.
Meals are another time where family/community is important. The infamous 'siesta' hour is actually when Spaniards eat lunch, the biggest meal of the day. They return to their houses, pick up kids from school, and prepare a big meal for their families. For dinner, it's popular to go out for tapas with friends on the weekend to chat and have a glass of celebrated Spanish wine. Meals include lots of talking and interacting with each other. Cafes are another popular place to meet and chat with friends, similar to in the U.S., but with less homework sprawled in front of you.
…and…The Food
Of course everyone asks about the gastronomy. Here, there are five official meals, although it's not necessary to eat all five every day for every person. In the morning, desayuna, or breakfast, which is light and small. Think a cup of coffee and a small pastry or fruit. Then in between breakfast and lunch is almuerzo, a light snack at school or work. The biggest meal of the day, comida, is around 2-3 p.m. and is usually a grand meal high in protein with vegetables and bread. People usually return to work after comida. The middle meal around 6-7 p.m. is known as merienda, and this is a popular hour to be in a cafe. At night, around 10pm is cena, or dinner. From what I've had so far, it's very similar to American breakfasts with eggs, bread and yogurt. This is also the hour for tapas!
And a few other random observations: 
Most people do not own vacuums, dryers or dishwashers.
You never pay for only your drink or meal, always together … and after you've drank/eaten not when you receive it!
Tipping is rare and not required.
Elevators are very small and narrow.
Families own one car together, if any.
You meet your friends outside of your house at a cafe or plaza, they rarely come over.
There's a separate store for everything, no Walmarts or Targets!
It's still a mystery to me where the gas stations are…
Just a sampling of some of the differences of everyday life here. Adjusting isn't too difficult, although some people struggled with the food hours. I really enjoy walking everywhere and meeting people in cafes, especially since the coffee here is amazing! It will be interesting to return to the U.S. in May and see how many things are different that I never noticed before!
Stay warm Wisconsin, hasta Mayo 🙂
Courtney
Courtney Cerniglia is a senior at the University of Wisconsin-Stevens Point majoring in business administration and Spanish.