Regroup in Porto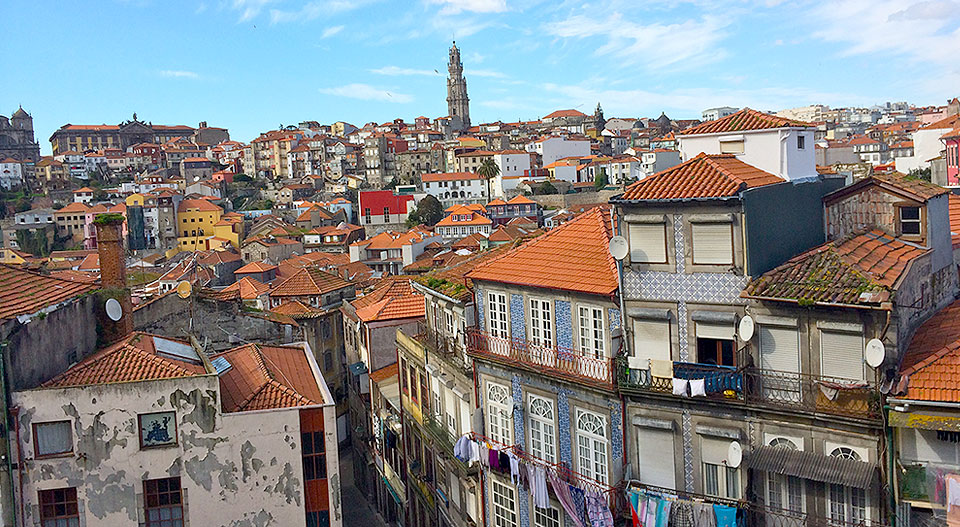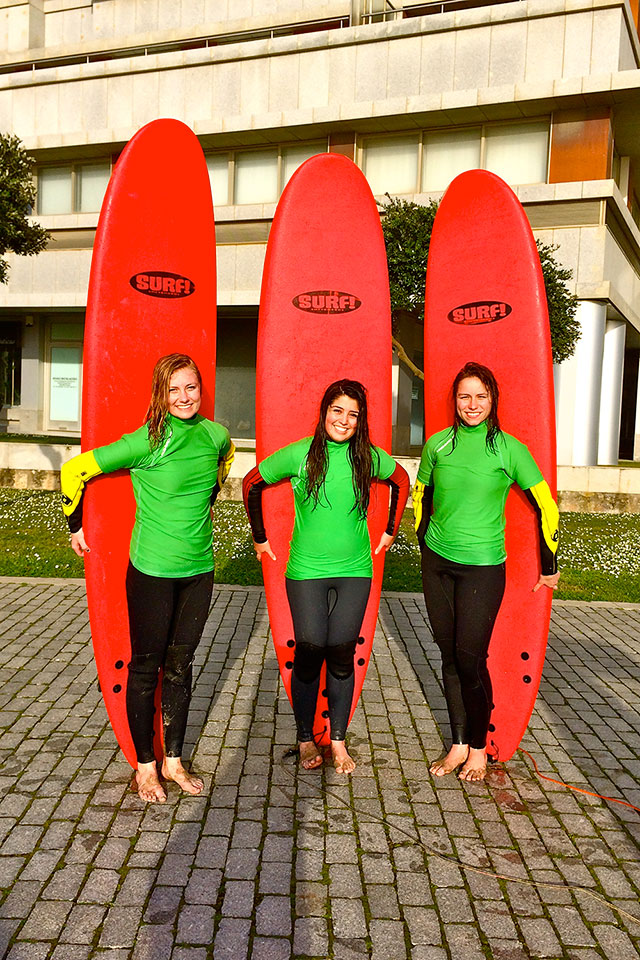 After about a month of no extreme travels, my friends, Jessica and Natalie, and I embarked on our first big trip 'alone' to Porto, Portugal. After an impulsive craving to go from Jessica back in January, we booked flights to Porto not really knowing what we were in for. Turns out, we picked a supreme destination. So good, it was voted 2014's Top European Destination by European Best Destinations. Famously known for it's port wine, Porto is a coastal Portuguese city where the Douro River ends in the Atlantic Ocean. It's oceanic beaches are some of the best in the world for surfing, and it's people are some of the nicest we've encountered here in Europe so far.
Upon our arrival, we checked in to our hostel and set out donning swimsuits and sunglasses to the beach for our afternoon surf lessons. It was a long walk, about five miles, but we slowly got to venture through the city and get a taste of what Porto had to offer. We saw beautiful colored buildings, grand houses with unique architecture and spacious parks with many happy joggers and bikers. Once we got to the beach we were engulfed in sun and warmth (a nice 60 something feels great to a Wisconsinite) and we stopped for a few moments to just breathe in and soak up the view of the ocean.
We met our surfing instructor on the beach for our lessons and spent the afternoon learning how to surf in the Atlantic. We all were successful, and Jessica and I enjoyed riding waves without guidance by the end of the lessons. Surfing was an incredible experience, but it felt nice just to be in water … and so salty! The sun sat in the sky above us all day, and as it set over the ocean horizon the high tide slowly crept in. By the end of the day we had beach hair, new skills and tan faces.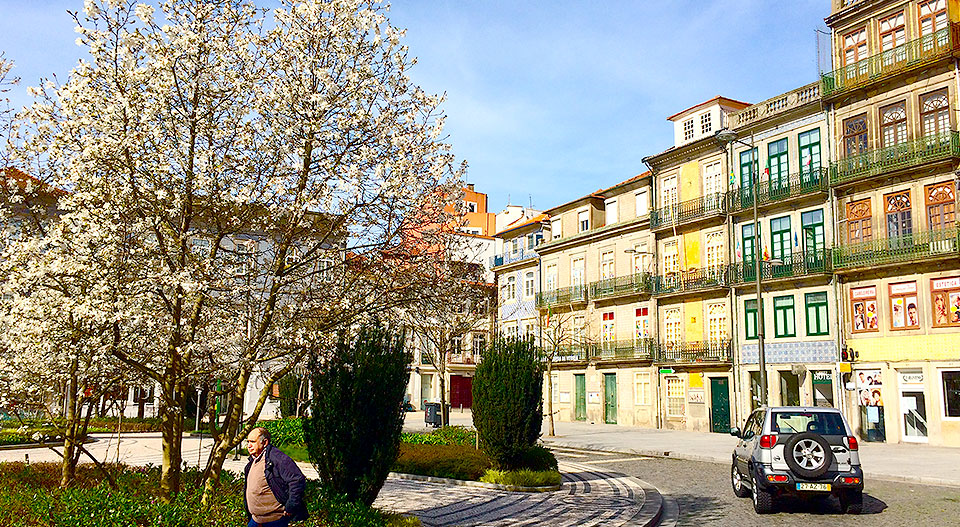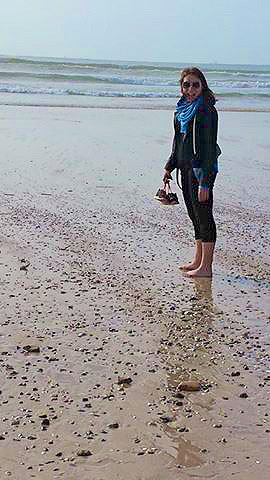 After a good night's sleep back at the hostel, we woke up early the next morning and enjoyed fresh fruit in the park near our hostel. Bananas, strawberries and oranges with some of the best flavor we have ever tasted. Oranges will never taste the same way again! We picked up our peels and hunted for a good coffee shop, which we stumbled upon in a pretty part of the city right next to something we were planning on seeing (que suerte!). We sipped our $.70 cup of coffee and continued on to find landmark after landmark of things we wanted to see … we rarely had to look at the map. We saw a famously decorated cathedral, where we enjoyed a quick Sunday mass in Portuguese (the priest had a great sense of humor), climbed the city's torre (clock tower), went to the cathedral, sunbathed in a park, ate pastries in a bakery, crossed the famous bridge, sunbathed again, and slowly made our way back to our hostel. Among our various activities, we ran in to new American friends from West Point who we saw multiple times over our stay in Porto. Of all places in the world! We even had mutual friends … which was crazy to discover!
We decided to spend the rest of our last evening relaxing in the hostel with our Wisconsin playing cards and a taste of Porto wine. We met another person who was Portuguese, but living in London in the common area and ended up spending our evening talking with him … there's just something special about people who take time and spend resources for travel. Talking with him and traveling to Portugal made me incredibly excited for the rest of our travel plans … as well as spur more fire inside me to continue traveling throughout my life whether soon or more in the future.
Leaving was heartbreaking, but necessary. For anyone traveling abroad to Europe, I HIGHLY recommend you make Porto a top three priority at least. It was a very relaxing, safe, quite, friendly place with plenty to do and see for however long you're staying. It was a great break from the Spanish life and only an hour's flight away!
Next week is Carnaval! We're headed to the Canary Islands….
Hasta luego,
Courtney
Courtney Cerniglia is a senior at the University of Wisconsin-Stevens Point majoring in business administration and Spanish.