2014 WAFCS Conference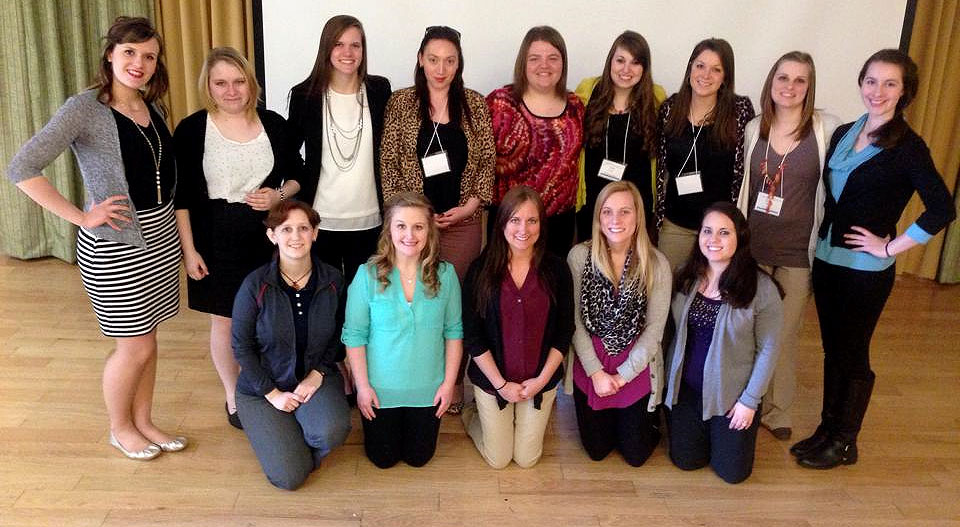 As an advocate for joining things and signing up for things, I always run the hazard of sounding like an advertisement. That's not really my intention though. At least not until they start paying me, that is. In the meanwhile, I guess the Wisconsin Association of Family & Consumer Sciences gets some free publicity.
The last weekend in March, myself and a good chunk of SPAFCS headed out to Warrens, Wis., for the annual WAFCS conference. This year, it was held at the Three Bears Resort, one of the strangest places I have ever vacationed in my life. Aside from being ill, the conference was splendid. There were two days of breakout sessions, a handful of really interesting keynote speakers spread over the Thursday through Saturday, and it served also as an excellent opportunity to meet both FCS students and professionals in the field. And that about sums it up. It's easy, not even 100 words! But tucked in there is a lot more value.
First of all, as a SPAFCS member I was given the opportunity of going to this thing not-alone and having a place to sleep. I was with people I at least kind-of-sort-of knew, which for me is all the difference between going and not. It didn't cost me anything either, as a dues-paying member of SPAFCS and WAFCS. On top of that, I received three days' worth of opportunities to learn from all sorts of professionals in the FCS field. I learned about grant writing, food presentation, educator effectiveness, early childhood literacy—the list goes on. All this while, I was surrounded by my peers from Stevens Point, students from UW-Stout (the only other school in the state that offers the FCS major for teacher certification), teachers, and other professionals who know all kinds of stuff about my field that I don't. That's a sweet deal however you slice it. The last keynote speaker was born in raised in Stevens Point too, and he happened to be speaking on an issue that's very dear to my heart: hunger alleviation. As a successful business owner, he took his clout and made it work for him—or rather, for the community in which he lives. Founder of the Taste of the NFL annual fundraiser, Wayne Kostroski happened to be at this conference. I took the opportunity to introduce myself to him and speak a bit about Stevens Point. I got a book in the mail from him a few days ago about the Taste of the NFL's founding, and that's just because I showed up to the thing and talked to the guy.
I also received about 50 pounds of free stuff, including free curriculum, teaching aid items, trinkets, catalogs, and a DVD about kitchen safety. I love free stuff. There's always free stuff. Gotta love the free stuff.
It's just so easy. I would recommend these types of experiences to anyone. FCS majors, I would encourage you to join WAFCS and to attend these conferences—many professionals make themselves available in these instances to meet and mentor students as well as to catch up and to keep up in the evolving field, and it's therefore a great way to foster professional connections. There's no reason not to do it! It's exceedingly fun, as well as it gives you a competitive edge. Free professional development plus a water park. Short vacation/job training. It's not half bad, even if convention-y stuff isn't your absolute fave.
I suppose if I'm trying to sell anything here, it's the same thing as always: involvement. Things really fall together once you make those first few steps. Always keep an open mind to opportunities. I really don't think it's easy to believe how big a difference this stuff makes to your time in college—at least, not until you get involved. All the same, I try! Gotta give my cousin Trish something to read about.
-Amy
Amy Vida is a junior at the University of Wisconsin-Stevens Point majoring in family & consumer sciences and English.