Student Named Hero for Saving Stranger's Life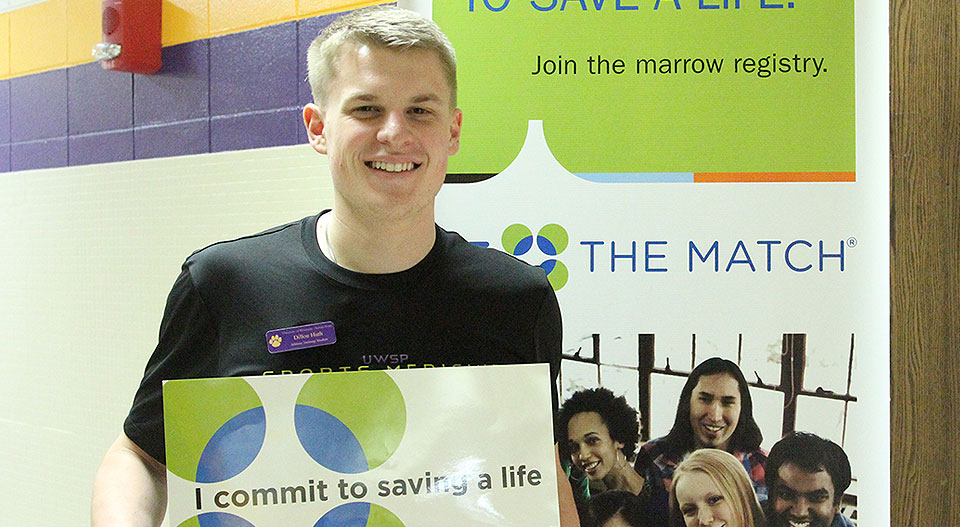 By Ashley Remington '15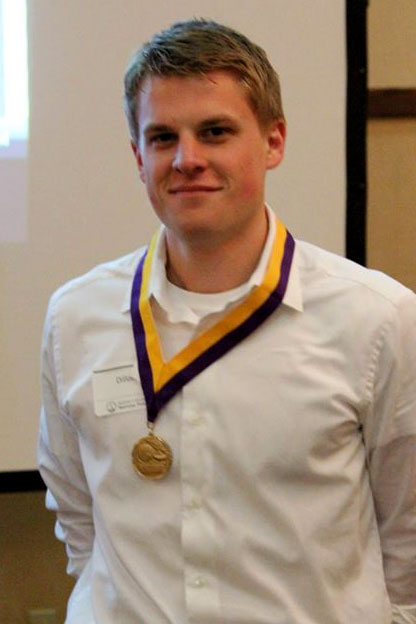 How does someone save a life of a person they have never met? Dillon Huth, a senior athletic training student at the University of Wisconsin-Stevens Point, did just that when he donated bone marrow to a stranger in need through the Be The Match Foundation. For his efforts and courage, Huth was awarded the 2014 College of Professional Studies Heroes Award.
Every year, thousands of people are diagnosed with life-threatening blood cancers like leukemia and are in need of marrow transplant to survive but lack a matching marrow donor in their family. So when the UW-Stevens Point Sports Medicine Club held a bone marrow drive through Be The Match Foundation in the spring of 2014, Huth registered to be a potential match for someone in need of bone marrow donation.
After receiving news that he was a prospective marrow match for a patient in need, Huth made the decision to move forward with the transplant procedure in high spirit of saving a life.
"This is a much more advanced lifesaving opportunity," said Huth. "It's not like giving blood or plasma; there is a one-on-one connection and opportunity to truly be a hero to that person."
One year from his donation, which happened on July 29, 2013, Huth will be given the contact information of his recipient, and he anticipates the opportunity to meet his match in person.
The Heroes Award is presented to a College of Professional Studies student who has demonstrated the ability to overcome or help someone overcome an obstacle in life. A passion for helping others and giving the gift of life earned Huth this recognition.
"As athletic trainers, we teach about the importance of being an advocate for the patient," said Holly Schmies, head of the School of Physical Education & Athletic Training at UW-Stevens Point. "Dillon took this lesson above and beyond to help someone in need, never thinking of being a hero. We are so proud he was honored for this act because he is the type of person who will continue to help others without looking for any recognition."
The Heroes Award is a $1,000 scholarship created initially through an endowment in honor of Casey Gazdik, a health promotion/wellness major, who died in 2001 from the rare lung infection of blastomycosis. Now, the award is funded through Casey's fund and other generous donations from people who wish to honor their own hero. This year's award will be given in honor of Carl Wohlbier '58.